Meet FMA Advisor Esther Castro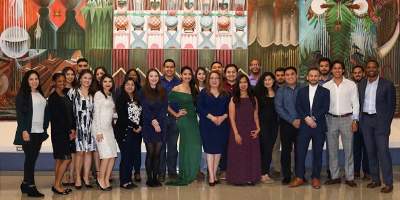 Esther Castro and the FMA student organization at UHD's 2019 Banquet.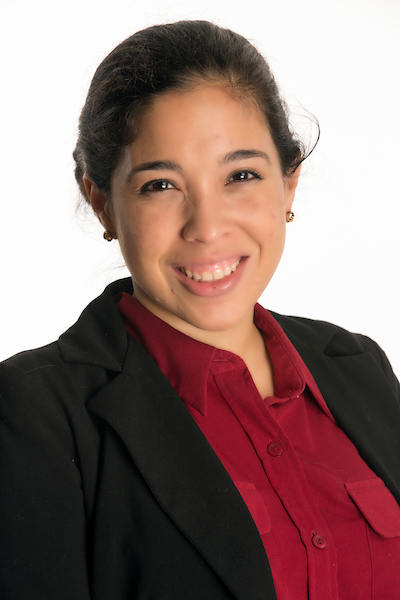 Five years ago the Financial Management Association International chapter at UHD was almost nonexistent, says Esther Castro, assistant professor of Finance.
Castro, who is the faculty advisor of FMA, says she and another co-worker were asked to step in and guide the organization to help revive it. "We started with one student who really wanted the organization to thrive and that makes all the difference," Castro says. "Faculty wants organizations to grow but it's just as important for students to want that, too." Now the student-led organization averages about 80 undergraduate and MBA members.
Castro received her bachelor's degree in Finance and International Business from LeTourneau University and earned a master's degree and doctorate in Financial Economics from the University of New Orleans.
In May, UHD received the FMA Superior Chapter Award for the 2019-2020 academic year, and Castro was recognized as an FMA Professional Honor Society Member. "To then get this award doubles-down on the hardworking students we have," Castro says.
Why did you want to be involved with FMA at UHD?
The biggest draw for me being at UHD is working with students. Obviously, there was an opening when I came in because the person who was heading it was leaving. I wanted to be a part of [FMA] to help students and work more directly with them in a personal way. Sometimes you feel like you can't do as much of that in class but you get to be a part of that out of class.
What skills you want students to walk away with?
Two focus areas of FMA are getting ready for a career after graduation and community service. I hope as students are involved with FMA, they are thinking about the future, what areas of finance they want to focus on and to not have fear when they go and apply for that. Through community service, I want them to think about others and for that to be at the forefront as they enter into their careers.
What does this award mean to you?
It's nice to be recognized for a job that I like doing, and I feel happy knowing the students get something from what I can give them, and it's useful to them. I think it's easier sometimes when I teach but with FMA, it's more personal, and it feels good to be recognized for that.
FMA promotes finance educational advancement, knowledge, and general business practices. They also promote leadership skills development and volunteerism. Learn more about
FMA
at UHD.