Office of Scholarships and Financial Aid
Office of Scholarships & Financial Aid
One Main Street, S350
Houston, TX 77002
In Person Office Hours:
Monday - Thursday: 8 a.m. - 6 p.m.
Friday: 8 a.m. - 5 p.m.
Email Address: uhdfinaid@uhd.edu
Phone: 713-221-8041
Fax: 713-223-7483

Virtual Zoom Lobby
Hours: 10 a.m. - 2 p.m.
Password: GoGators
Welcome to the Office of Scholarships and Financial Aid. We assist students and families with the process of receiving financial aid to cover the cost of education at the University of Houston-Downtown. Have questions about Financial Aid? Check out our video portal. Available 24/7!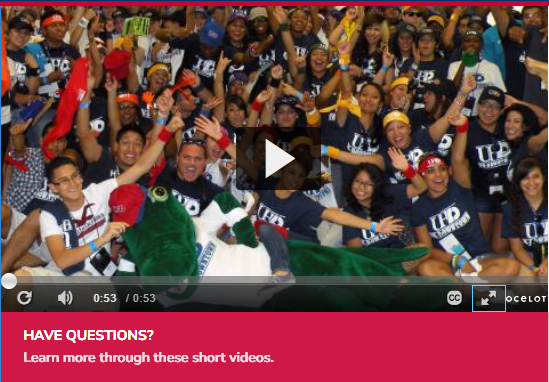 The UHD Office of Scholarships and Financial Aid is open to serve you in person and virtually. All financial aid services, including document intake, are available electronically to you (email, phone, and document upload via your student portal) between the hours of 8:00 am and 5:00 pm. To expedite the processing of your financial aid application, completed checklist items should be uploaded via your student portal. The document upload feature via your student portal is available 24 hours a day. For more information on how to upload your checklist items, visit the
Document Upload Instructions
web page.
The UHD Office of Scholarships and Financial Aid offers a variety of financial aid programs to undergraduate and graduate students. The programs include scholarships, grants, loans, and work-study, which may be awarded in various combinations and amounts to meet individual student needs. Because funds are limited in many programs, it is important to begin the application process early and complete the necessary applications properly and on time. Priority deadline is April 1 of each year.
Most federal and state aid is awarded on the basis of proven financial need rather than academic achievement. Most scholarships are awarded on the basis of academic achievement, talents, and special skills rather than proven financial need.
Please come visit us if there is anything we can help you with related to financial aid and how it applies to your bill. You may also reach us by phone at 713-221-8041 or email at
uhdfinaid@uhd.edu
.
UHD's school code is 003612