MDCOB-Professor-Publishes-Book-on-Management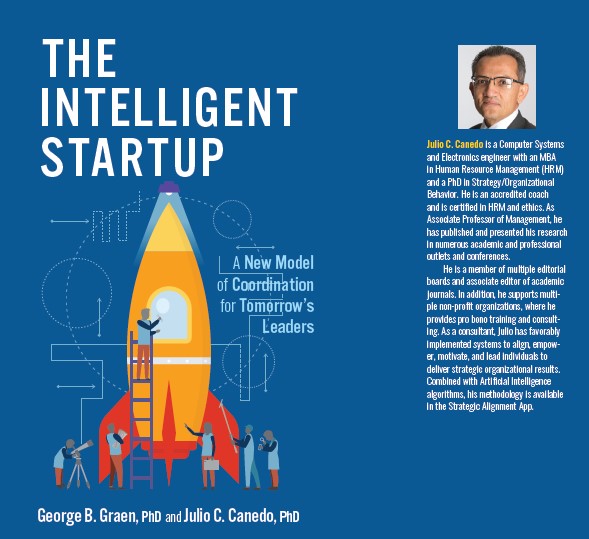 Dr. Julio Canedo, an Associate Professor at the University of Houston Downtown's college of business, has recently published, The Intelligent Startup, a book on management theories and the future of leadership.
This assignment began after years of Canedo writing and publishing peer-reviewed journals. Though his contributions have been beneficial to business academia, Canedo wanted to shift his focus to practitioners. Canedo, along with his co-author Dr. George Bearnard Graen, provides a quick and easy read while covering major leadership theories and advancements based on research.
Canedo hopes to inspire the readers and provide a landscape for the next generation, saying, "I hope it (The Intelligent Startup) will provide them with some ideas, and even a blueprint, of how to make their organizations successful."
The intelligent Startup uses decades of research and practice to create a results-oriented culture focused on teamwork. Dr. Canedo and Dr. Graen have outlined what it takes to maintain a flourishing business and will benefit many entrepreneurs, executives, and leaders. Get your copy of The Intelligent Startup: A new Model of Coordination for Tomorrow's Leaders.