MDCOB Presents Lone Star College Cy-Fair Lunch & Learn Event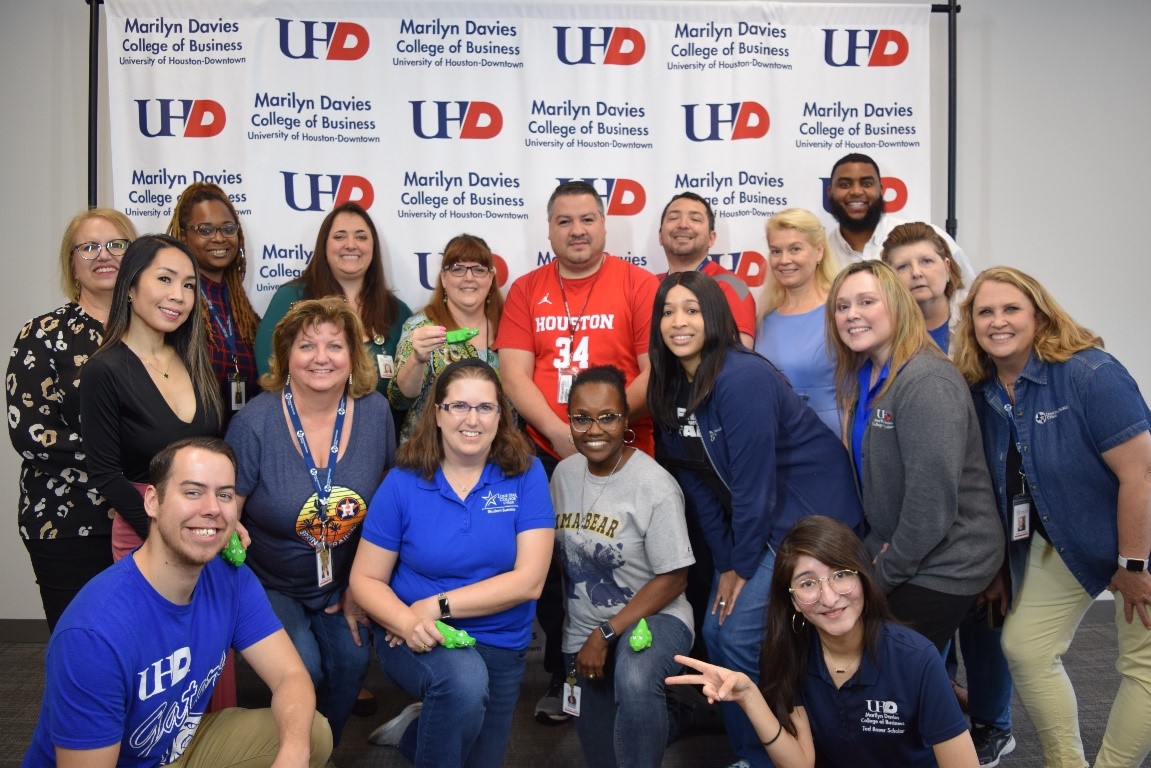 The Marilyn Davies College of Business partnered with Lone Star College Cy-fair to present our Advising Lunch & Learn event. The MDCOB leadership & advisors presented information on undergraduate opportunities and graduate programs to academic advisors at Lone Star College Cy-Fair.
Our Lunch & Learn event informed advisors about the business programs and degrees the Marilyn Davies college of Business has to offer. As one of our regional partners Lone Star College is one of the many college where future gators transfer from. UHD-MDCOB offers one of the lowest tuition rates in Houston. One of the biggest benefits of attending a junior college or community college for the first two years of your undergraduate degree is to significantly reduce the cost of your higher education.
In addition, we offer 10 high demand business under graduate majors, the option to complete your undergraduate degree fully online, small class sizes, flexible class schedule & mode of instructions, scholarship opportunities, career development through career center, no expiration on transfer credits and we are an AACSB accredited institution.
Our college was represented by our MDCOB leadership and three Lone Star College graduates who are currently seniors at UHD; Alejandra Perez - BA Marketing 23', Jordan Salinas- BA Marketing 23', and Ricardo Saint Surin Duran - BA Marketing 23'. These UHD students shared their transfer journey from LSC to UHD and their future career considerations to eventually continue into graduate school.
We are proud of our UHD gator transfer students. We aim to support students on their academic transfer journey through partnerships with Lone Star College to help transfer their credits and transform & empower student's academic journeys here at MDCOB.