The Marilyn Davies College of Business, the MDCOB Career Center, and the Graduate Business Program hosted our first in-person social engagement, the Graduate Holiday Jingle Mingle. It was a two-hour networking event for our MBA, MSM, and MPAC students to meet with the Dean, Department Chairs, Faculty, and Staff. Prospective MBA students were also invited and attended the evening of networking and good cheer. Guests were greeted with food, refreshments, prizes, and gifts. And of course, the highlight of the night was the Hot Chocolate Station, which also had marshmallows, peppermints, chocolate syrup, caramel syrup, and cinnamon.
We had a friendly competition in our Stocking Decorating Contest where Esteban Smith was named the winner with his UHD MBA Stocking that featured our very own Gator!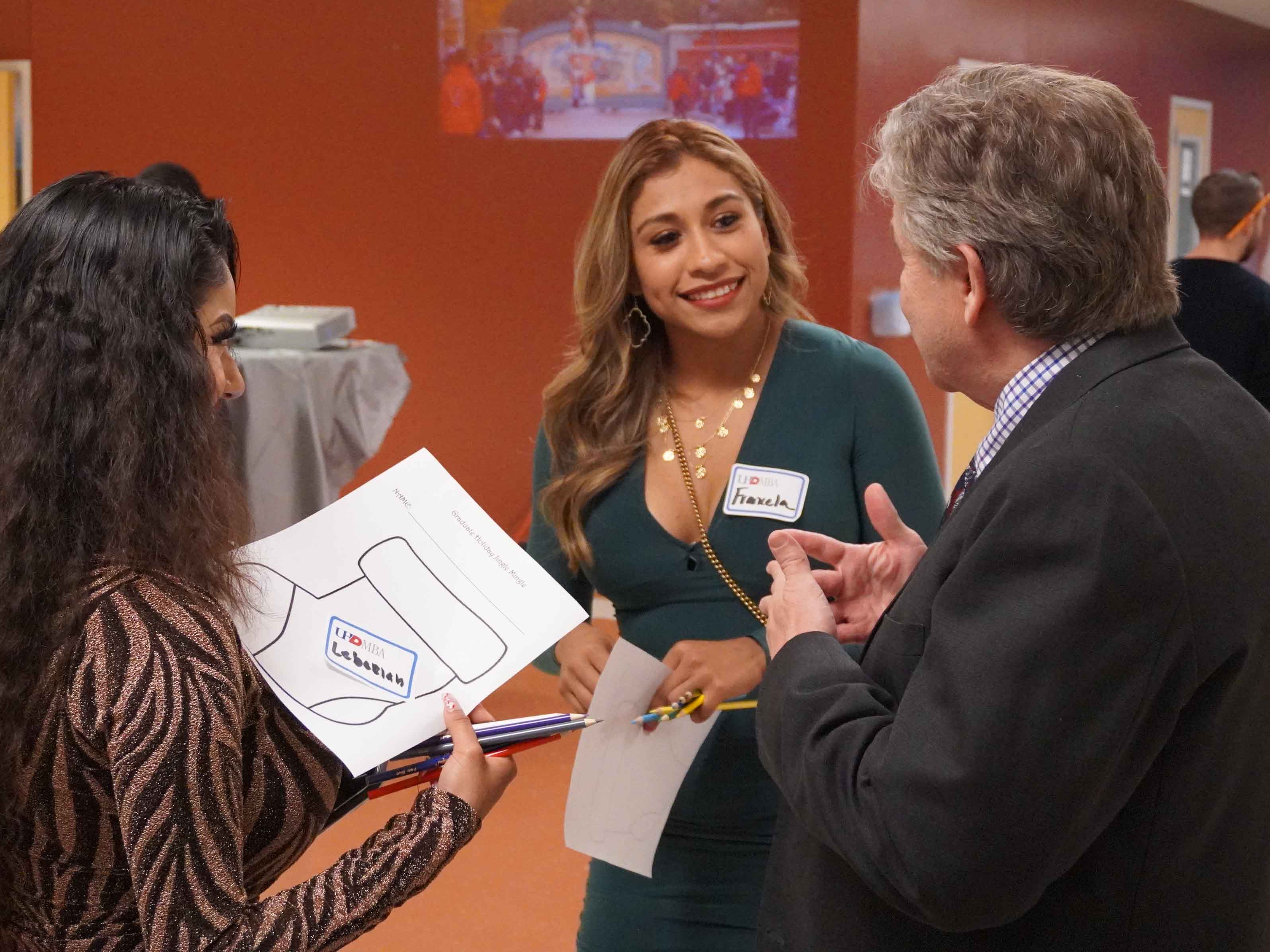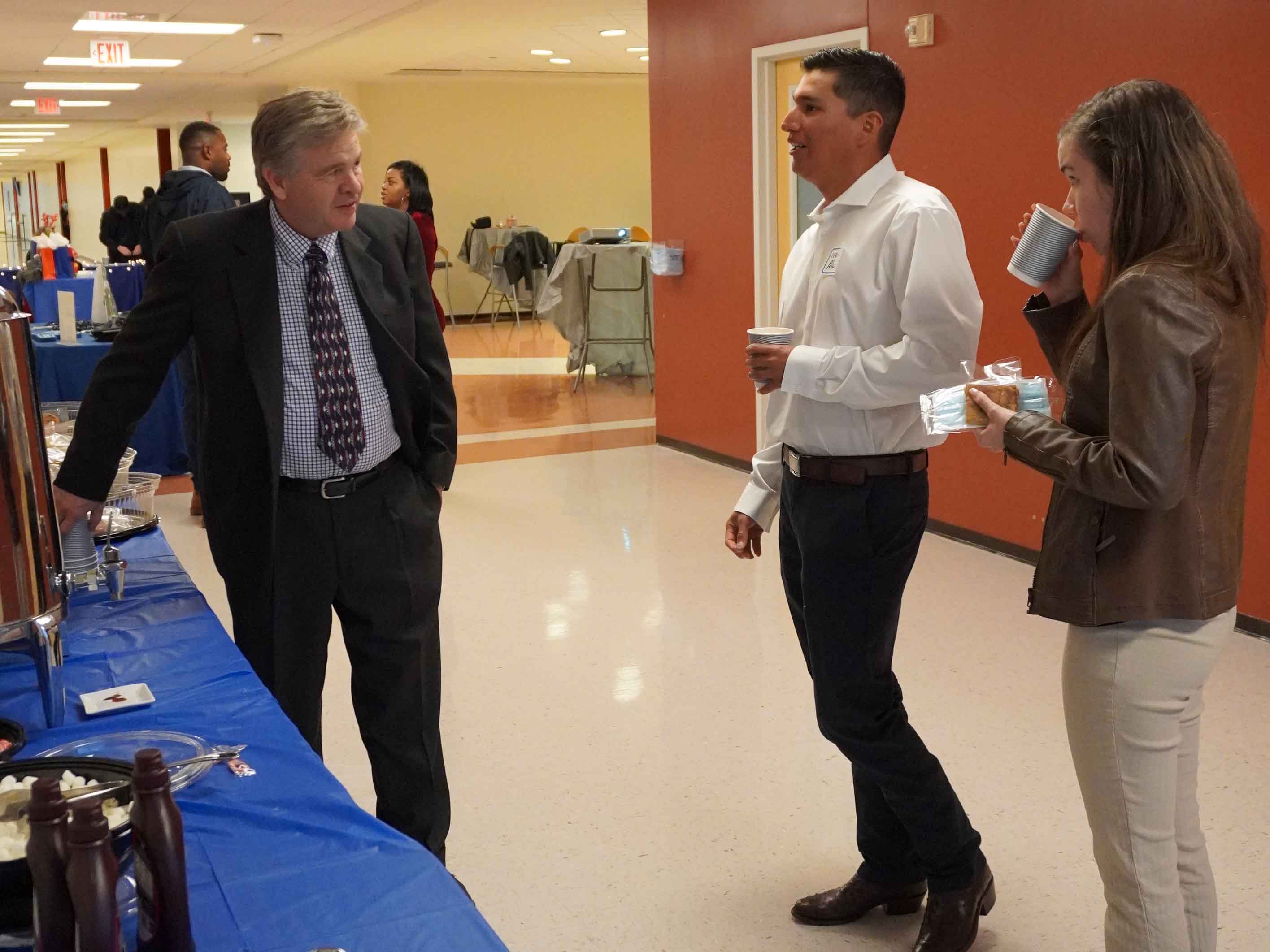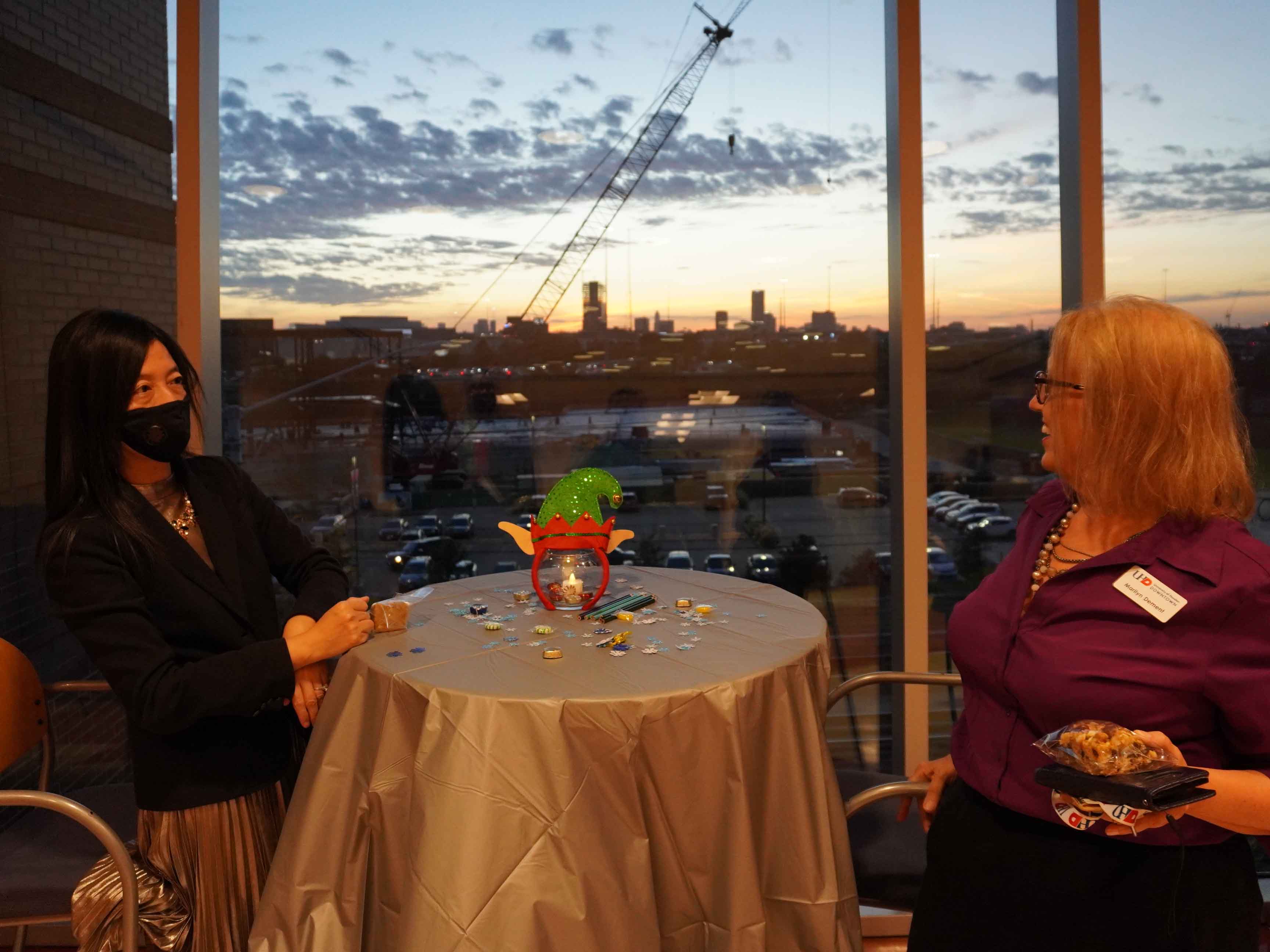 This opportunity was a momentous success where the MDCOB community was able to come together to enjoy each other's company, receive follow up information, and provide Q&A on topics related to advising and career services support. Current and prospective graduate students were able to gain robust insight into their educational aspirations. This not only helped build a stronger and better connection with Faculty and Academic advisors, but this allowed our guests to discover future opportunities to increase their involvement on campus and beyond.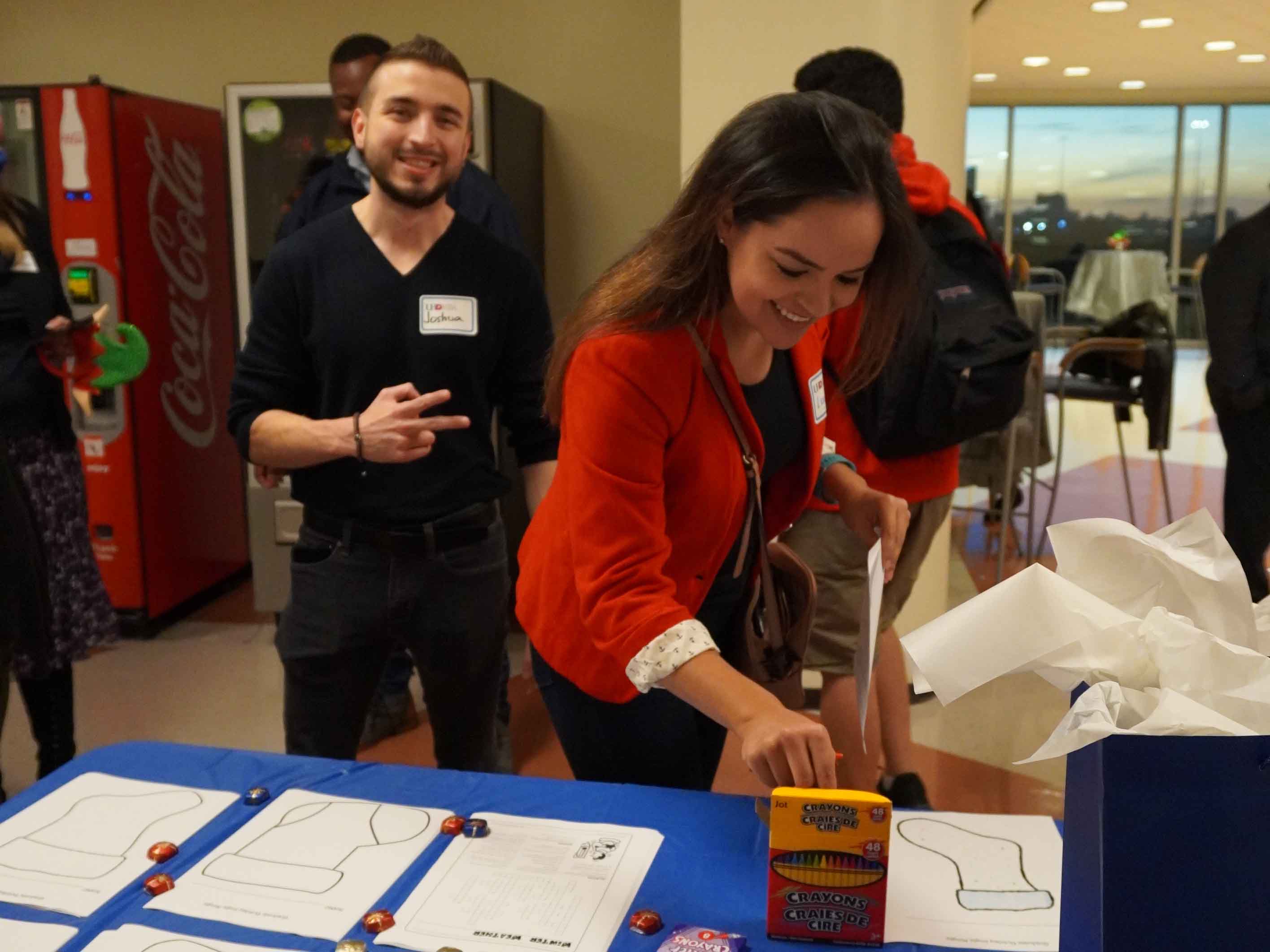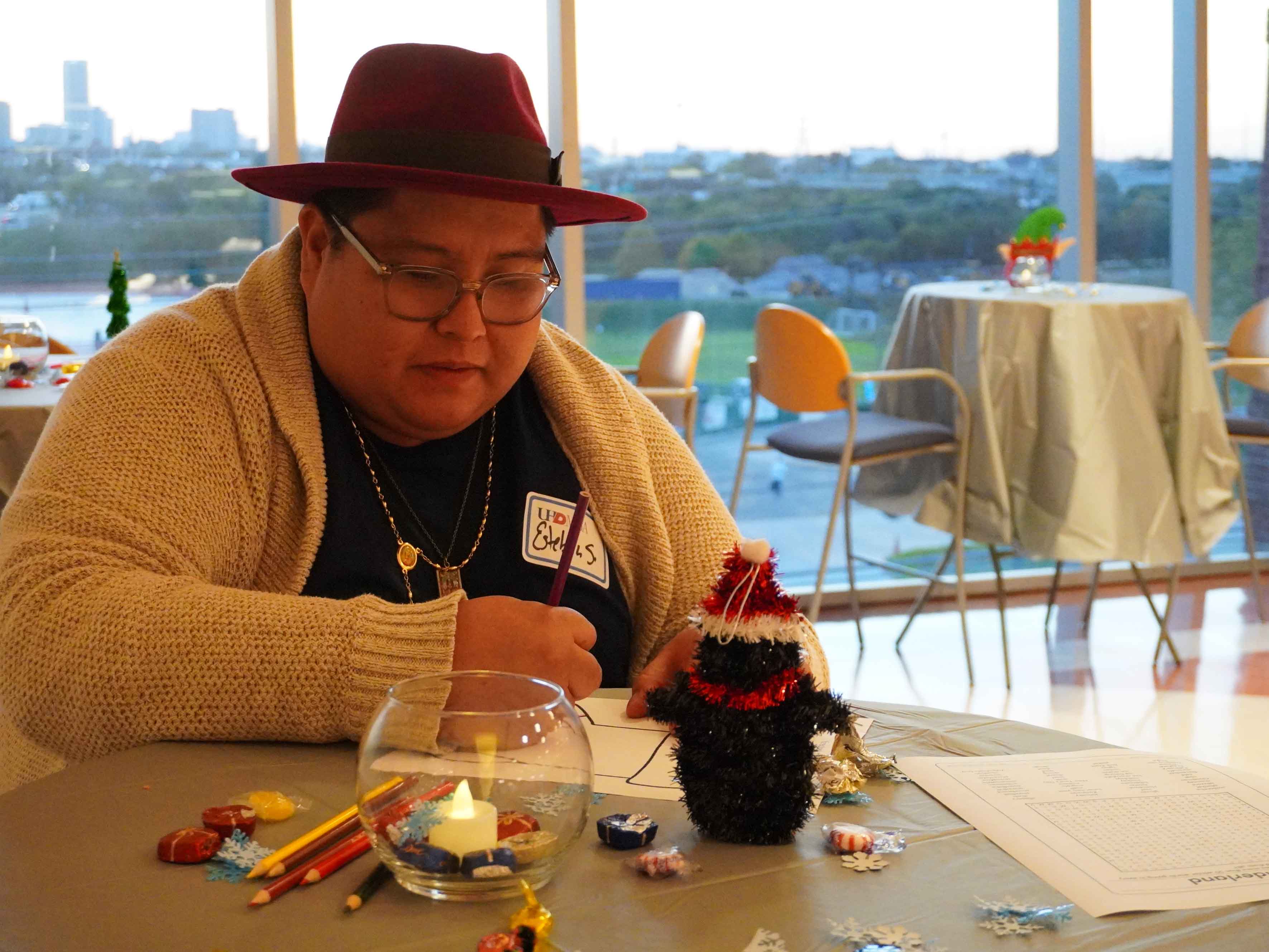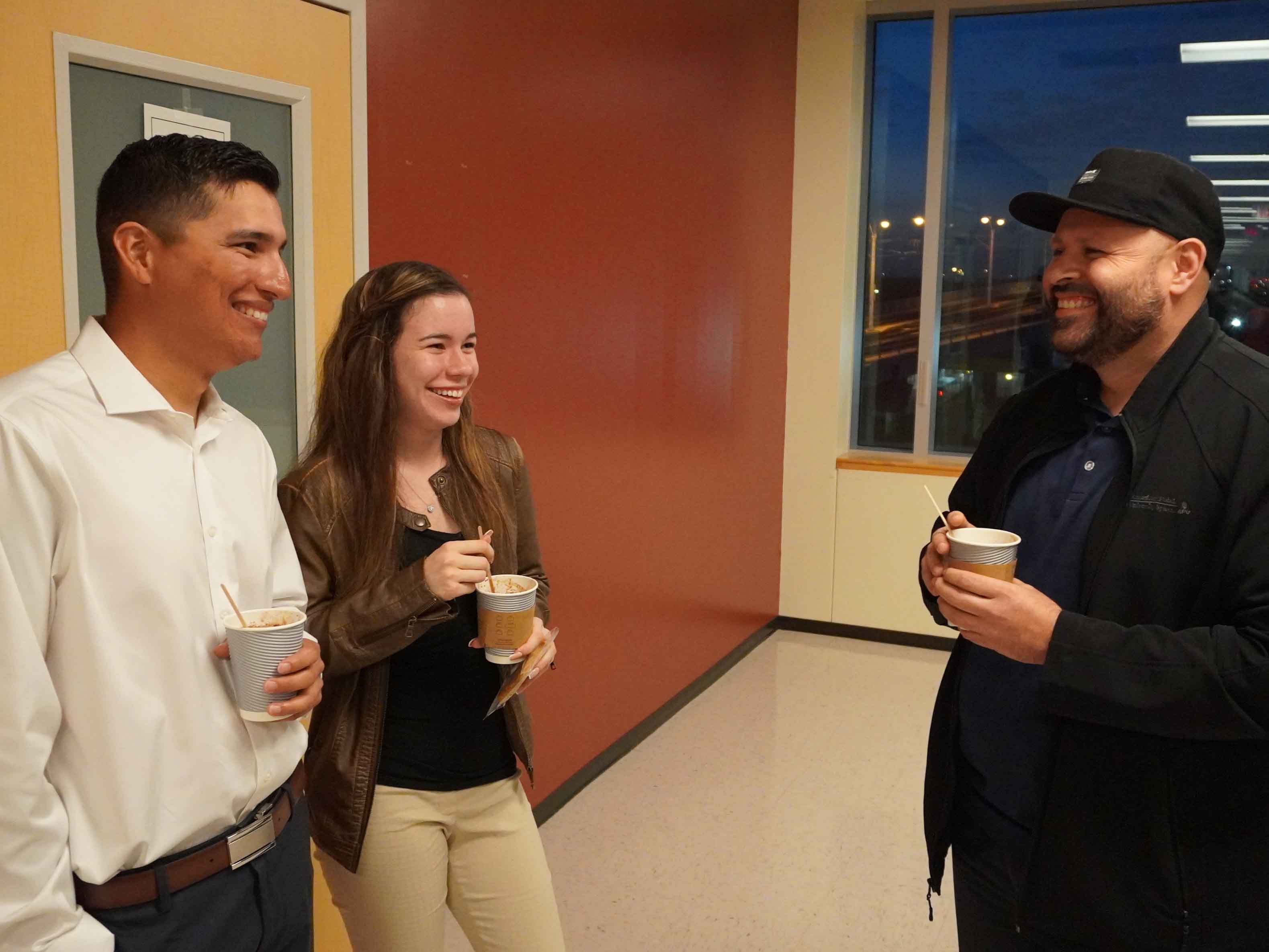 Suppose you did not make it to this pleasant event, no worries! There will be more events to come where you can get more acquainted with your MDCOB community.