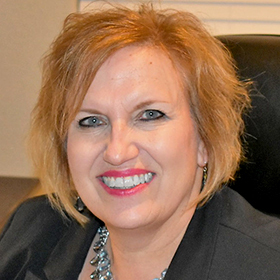 Marilyn Dement, Ed.D.
Associate Director, Graduate Studies
Office: B410H
713-221-8678
dementm@uhd.edu
EdD in Higher Education – Texas Tech University
MA in Human Sciences – Our Lady of the Lake University
BA in Applied Sociology – Southwest Texas State University

Oversees the graduate student support services for the College of Business. Provides assistance to graduate students, developing and implementing college-level recruitment and retention efforts related to enhancing the graduate community, and assisting in managing daily operations. The position serves as the first point of contact for graduate students and provides information regarding various program options within the College of Business. Dr. Dement has over 25 years of experience holding leadership roles in areas of student services with postsecondary institutions located in the Houston area, Chicago, and Kuwait.