UHD-&-the-Business-Community
The University of Houston – Downtown Marilyn Davies College of Business (MDCOB) is actively working towards staying connected and supporting the business community. Just recently, the MDCOB attended several business events in Houston, such as the Hispanic Chamber of Commerce, Australian Chamber of Commerce Networking, Asian Chamber of Commerce Spirit of Entrepreneurship Awards, and ASIS Golf Tournament.
The Houston Hispanic Chamber of Commerce is the largest business luncheon & expo in Houston. This premier luncheon features remarks from prominent leaders across business and government and highlights the Chamber's work and its impact on our economy. It showcased over 100 companies, organizations, and entrepreneurs looking to come out of their shells and network.
The Marilyn Davies College of Business was proud to support the Houston Australian Chamber of Commerce (HACC) in November.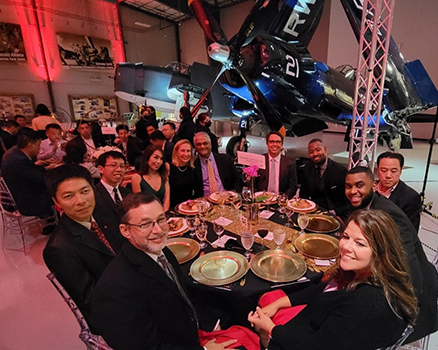 The Australian Chamber of Commerce Networking is the exclusive affiliate of the International Chamber of Commerce. It advocates for Australian businesses through an international network of business associations.
The Asian Chamber of Commerce Spirit of Entrepreneurship Awards celebrated 30 years of service dedicated "to promote the common business interests of its members, in particular the promotion and facilitation of commercial trade between Houston-area businesses and Asian businesses." It celebrated the business community's resiliency and honors nominees.
The ASIS Golf Tournament is a fun and challenging event that brings together and celebrates the security profession's accomplishments.
UHD MDCOB Graduates' Benefits
MBAs are the educated workforce that drives the Houston business community forward. These business community events all have the same objective: to provide a corporate-driven curriculum to our Graduate Students. These opportunities improve their investments into their futures by obtaining real-world experience applicable in today's job market. We are reinforced by our Corporate Fellows, who provide an honest and open description of our curriculum within the classroom. Corporate Fellows can then give back to the business community, which indicates a mutually beneficial connection between UHD MDCOB and our graduate students.
Plus, networking provides vast benefits to our graduates and sets them up for success. These business community events make our graduates noticeable in relatively competitive job markets. It's an opportunity to strengthen business connections, find commonalities, and exchange ideas to develop long-term business relationships. Not only will our graduates experience growth in status and career trajectory, but they will also grow in self-confidence by acquiring additional knowledge and rallying a business community for support.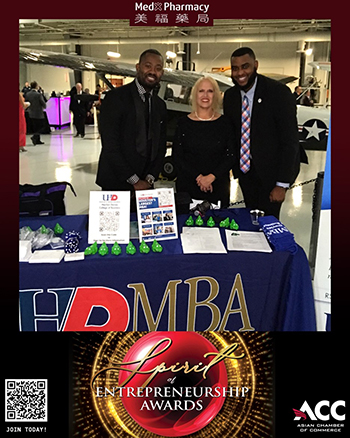 The Graduate Business Programs team promoting the Master of Professional Accountancy (MPAC) and Master of Business Administration (MBA) at the Asian Chamber of Commerce Spirit of Entrepreneurship Awards. (Left to Right: Jamil Thorne, Dr. Dement, and Dr. Gooden)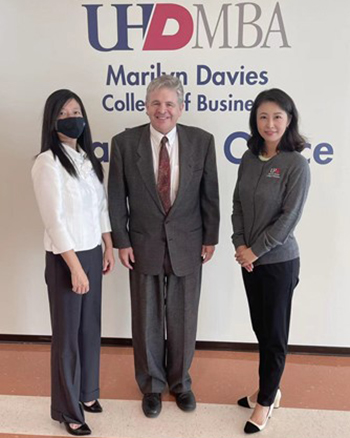 Jessie Wang (Director of New Media), Dean Gengler and Dr. Liu (Chair of Accounting) discussing media collaboration and opportunities between Marilyn Davies College of Business and Southern News Group.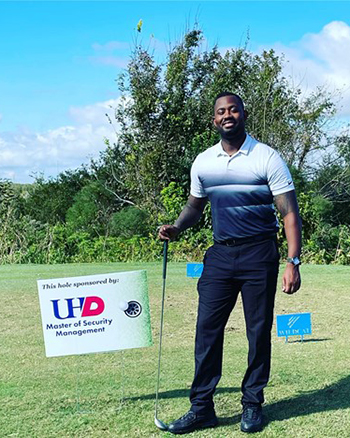 Sr. Graduate Coordinator, Jamil Thorne, representing the Marilyn Davies College of Business at the American Society for Industrial Security to help raise scholarship funds for the Master of Security Management program.
Written by: Krystal Westmoreland