Marilyn Davies College of Business visits Houston Community College-Central Campus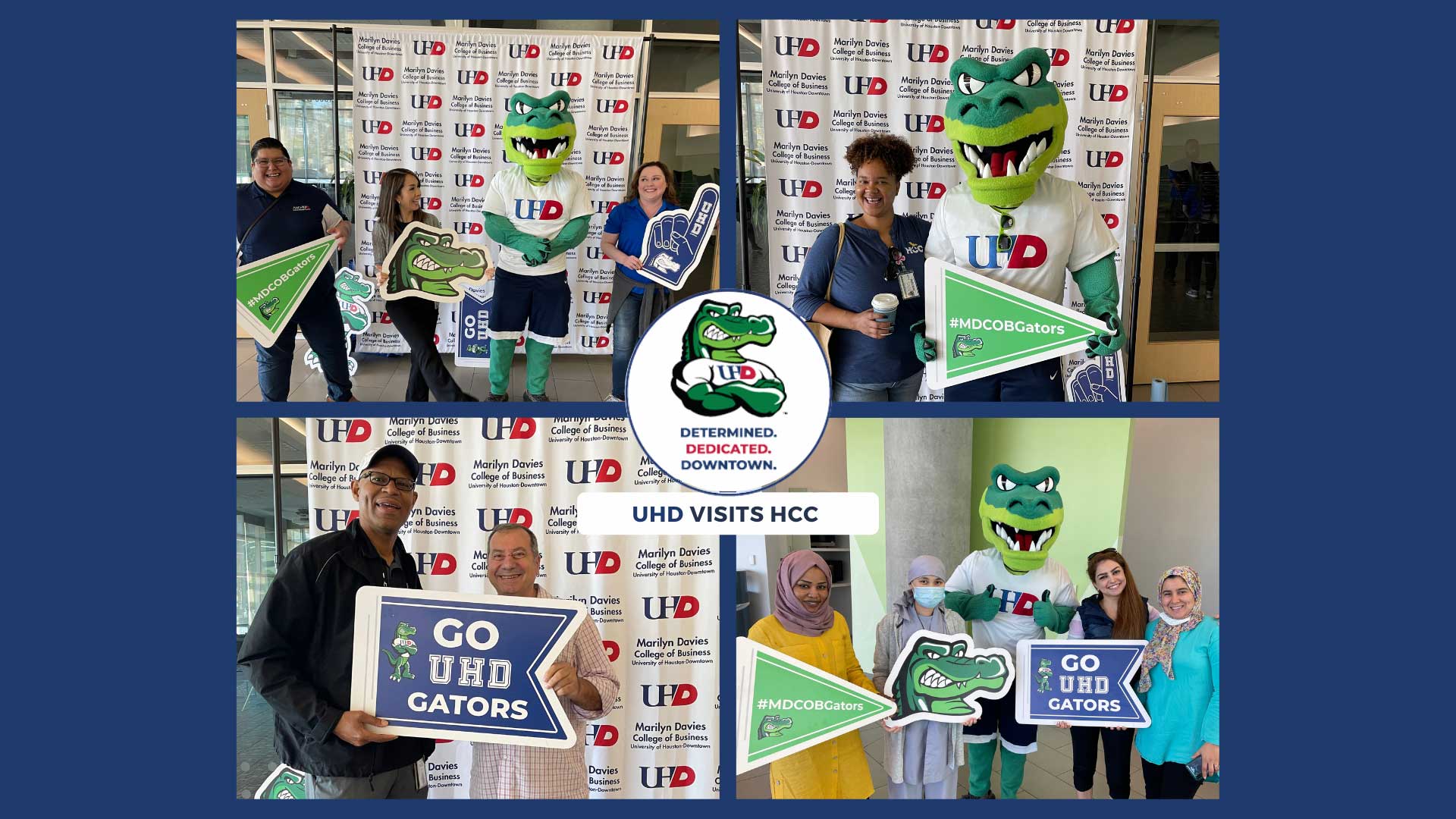 The Marilyn Davies College of Business at the University of Houston- Downtown was excited to visit our educational partners, the Houston Community College-Central campus! Offering pathways to a four-year degree, this was a collaborative effort with HCC Central and their Transfer Student Office to present pathways to a four-year degree.
Having engaged virtually throughout the pandemic, this event provided an opportunity for UHD and students to meet one-on-one and discuss transfer options while welcoming students to the college. The Marilyn Davies College of Business had advisors, the UHD Accelerated Transfer Academy, MBA programs, the Assistant Dean, and even a special guest—the EduGator who welcomed students to the college with excitement.
UHD has a long-standing tradition of creating seamless transfer experiences for students and remains committed to a strong partnership with Houston Community College. During this visit, the team of Gators emphasized the joint admissions partnership that allows HCC students to jointly enroll in both institutions upon reaching 15 credit hours at HCC.
For more information on the UHD and HCC Joint Admissions Partnership please click here.