Marilyn Davies College of Busines UHD Student Organization of the Year 2022
Marilyn Davies College of Business Student Organization awarded UHD Student Organization of the Year 2022
On June 23, 2022, UHD Student Activities held their yearly One Main Event (OME), an awards program that recognizes organizations and individuals whose contributions to the UHD community make student life amazing and create positive change. Award nominations are submitted by members of the UHD community, and highlight students, faculty, staff, and organizations who have shown tremendous commitment, character, and hard work throughout this academic school year.
The American Marketing Association UHD Chapter (AMA UHD) was presented with the following awards during the ceremony by the designated awards committee and the Office of Student Activities to recognize them for their outstanding achievements.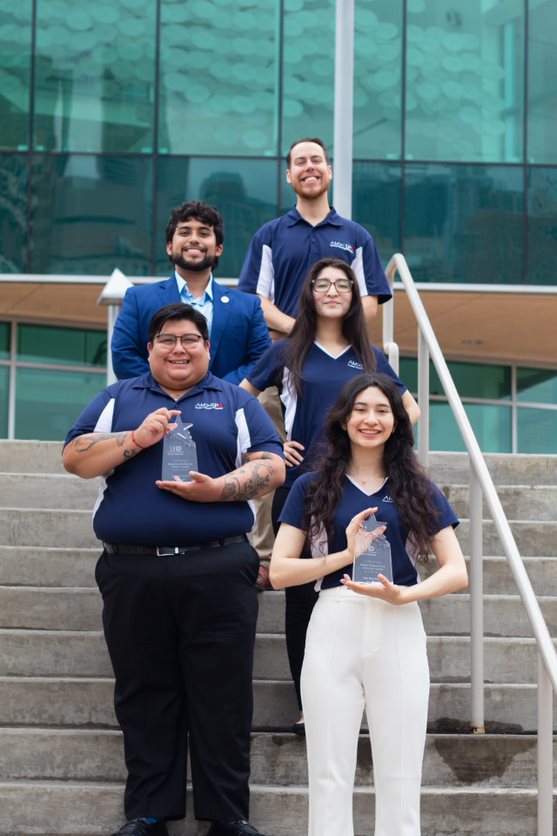 Student Organization of the Year Award:
This award recognizes an outstanding student group that has built a solid organization and has achieved success in accomplishing its goals. Based on the student organization's mission and the activities it has undertaken to complete the mission, demonstration of teamwork within the organization and with other organizations, and the positive impact they had on the student body, the committee believed that AMA was the perfect organization to be recognized for this achievement.
Most Creative/Special Program Award:
This award recognizes the organization's efforts, through a creative/special program, to provide service in the community, involvement in professional, academic, and leadership development experiences, and overall impact on campus life and learning for students. The organization would have proven to demonstrate commitment to improving the college community and the leadership and service to others.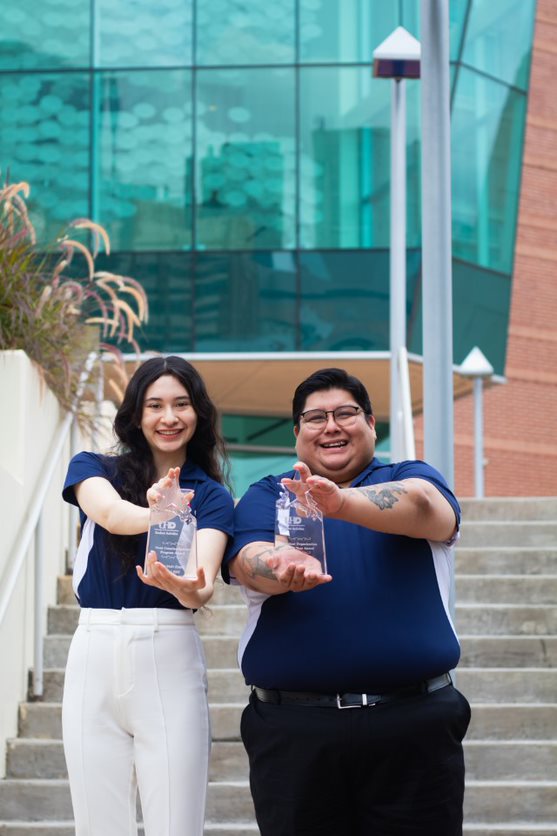 Esteban Smith, Fall 2021 AMA UHD President, and Evangelina Vazquez, Spring 2022 AMA UHD President, spoke with The Marilyn Davies College of Business Digital Communications team about their duties, responsibilities, and their success with AMA UHD.
Smith mentioned having to look at the pandemic as a chance to restructure. "The officers wanted to make sure we left a structured plan in place that spanned about three years. This would make AMA UHD feel more like an agency and provide long-term goals."
One thing both Presidents had in common, was their accreditation to not only AMA UHD's officers and advisors, but all the other business student organizations. "We all deserve the credit because we helped each other get back on our feet," said Vazquez. "We made sure to reach out to other organizations to work together to accomplish our common goal of enriching our member's experience at UHD and offering connections to the Houston business world," said Smith.
Having hosted events like Gator Career Development, AMA UHD collaborated with the Davies Career Center and all other business student organizations in the Marilyn Davies College of Center to provide attendees with valuable resources and services the Davies Career Center has to offer.
Here is a list of events AMA UHD hosted and attended in the Spring 2022 semester:
Jan. 18, 19 – Welcome Week Jan. 20 – AMA Houston Marketing Edge Volunteer Event
Jan. 22 – Cypress Highschool Leadership Conference
Jan. 26 – MDCOB Welcome Week (Tabling Event)
Feb. 9 – First General Assembly with Audacy, Inc.
Feb. 22 – Gator Career Development with Davies Career Center
Mar. 17-20 – AMA International Collegiate Conference
Mar. 23 – Career Networking Event with Exxon Mobil Guest Speakers
Mar. 26 – Destination Downtown Tabling Event
Apr. 1 – Artist Betirri 10th Year Anniversary Volunteer Event
Apr. 3 – Art Car Walk/Run Social 5k Volunteer Event
Apr. 13 – First Generation Event (AMA UHD Leadership Alumni Guest Speakers)
Apr. 18-22 – Tabling for the MDCOB May 13 – End of Year Student Org Celebration
May 19 – AMA Houston Crystal Awards Gala Volunteer Event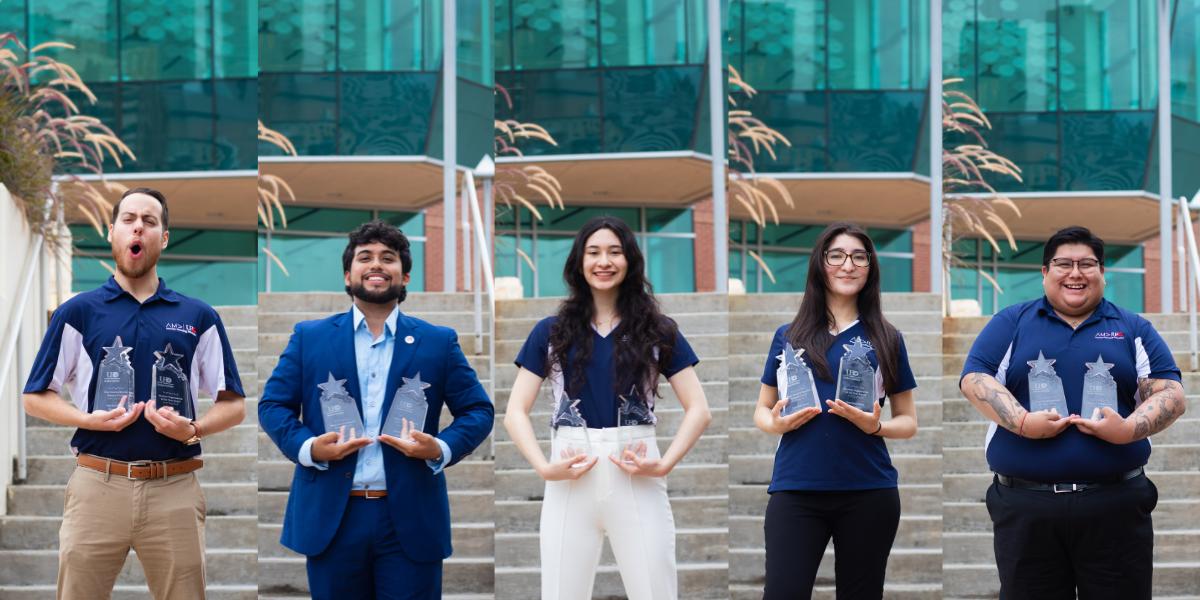 The American Marketing Association is a nationally award-winning organization open to all majors. The AMA UHD Chapter is a student-run organization at the University of Houston-Downtown. Their current vision is to build the strongest network of students dedicated to a growth-inspired lifestyle. They strengthen members' marketing knowledge and practical experience by exposing students to real-world marketing through professional development events, marketing simulations, and social networking activities. AMA UHD is a funnel for growth, learning, and leadership among the UHD community.
To learn more about AMA UHD, visit them at American Marketing Association AMA (uhd.edu) or follow them @ama_uhd on Instagram.