Dean Gengler Welcomes Aussii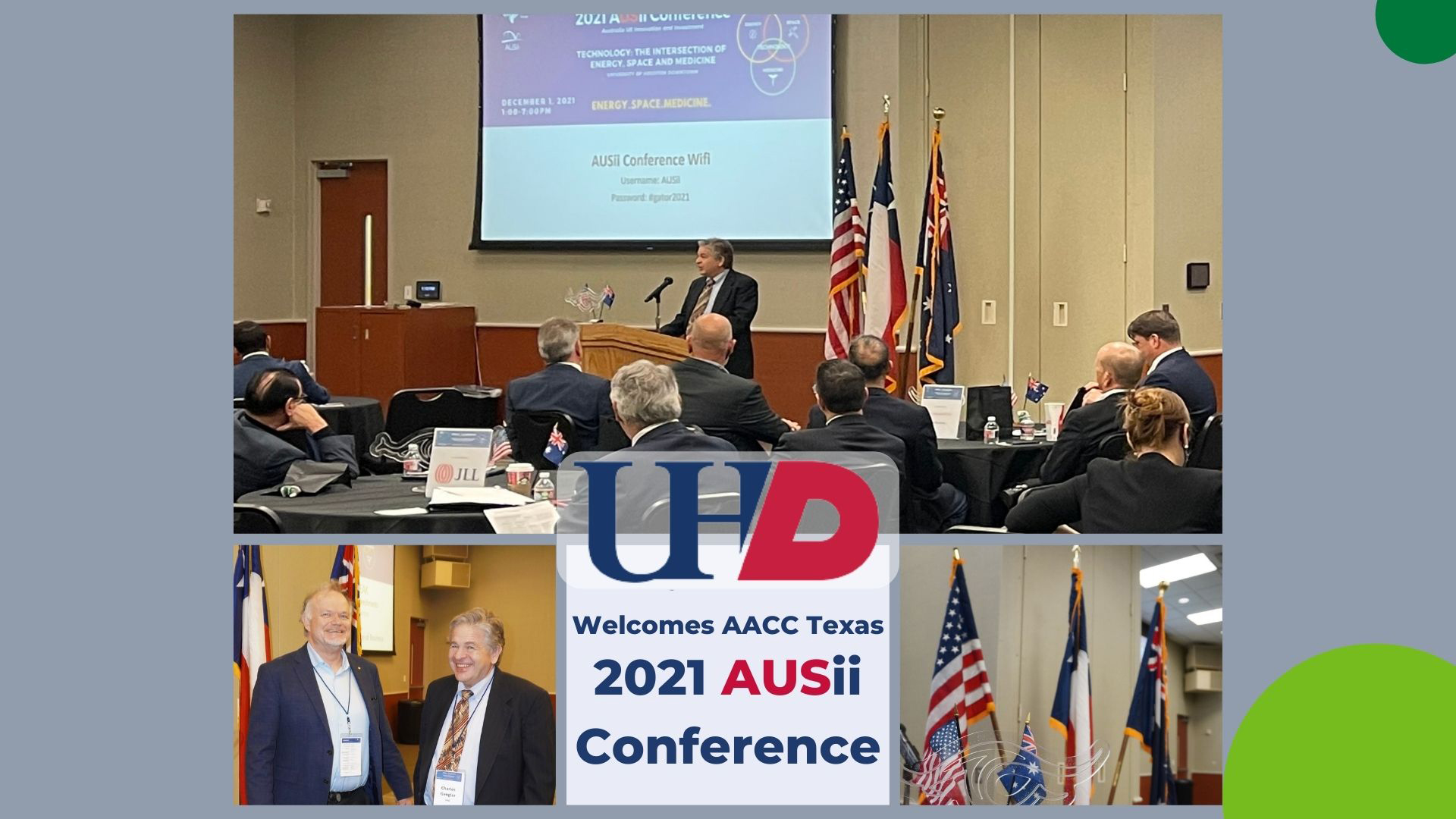 UHD Marilyn Davies College of Business hosted the 2021 Australian US Innovation and Investment (AUSii) conference on December 1st, 2021.
Organized by the Australian American Chamber of Commerce (AACC), a non-profit corporation created as a networking vehicle between Australians and Americans in the oil & gas, renewable energy, healthcare, government, real estate, finance, logistics, and many other industries.
With various industry experts and leaders present, Dean Charles Gengler, Ph D., gave the welcoming remarks. "Texas is a place for technology, and Houston is the place for medical technology'" Dr. Gengler said. He highlighted the recent move of companies such as Tesla and Samsung into Texas. The event focused on "Technology - the intersection of Energy, Space, and Medicine."
Speakers included:
Christina Staib – AACC Board President
Benson Saulo – Australia Consul-General, Houston
The Hon. Arthur Sinodinos – Australia's Ambassador to the United States
Jarand Rystad – CEO & Founder, Rystad Energy
Dr. Nansen G. Saleri – Chairman & CEO, QRI International
Dr. Eric Boerwinkle – Dean, UTHealth School of Public Health
Eric Berger – Senior Space Editor, Ars Technica
Minister Stephen Patterson – Minister for Trade and Investment South Australia
With a closing "Super Panel" featuring:
Alysia Green – General Manager IT Engineering, Chevron
Andy Drummond – Vice President Sustainability & Innovation, BHP
Stephen Gold – Chief Marketing Officer, SparkCognition
Dr. Jeffrey Sutton – Director Space Medicine, Baylor College of Medicine
The formal event was held at UHD's Girard Street Building with a networking reception and happy hour at the south deck shortly after.