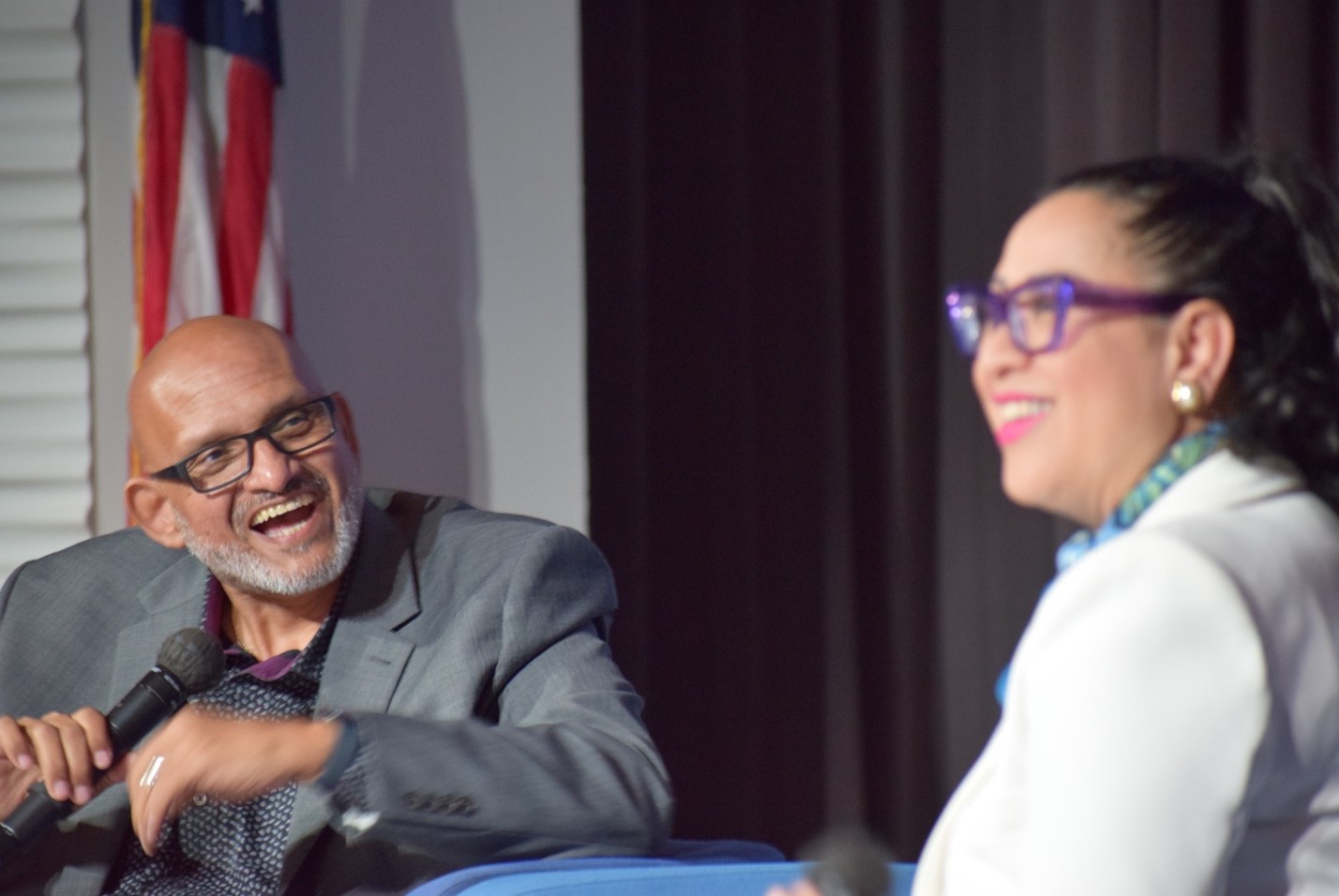 ​​Closing the Gap: C-Suite Leadership Discussion Brings Together Top Latino Executives to UHD​
​​​
ALPFA Houston and ALPFA UHD presented "Closing the Gap: C-Suite Leadership Discussion." sponsored by the Marilyn Davies College of Business. This event brought together top Latino executives from the Houston region for a powerful discussion on the need for greater Latino representation in C-suite roles.
The event featured keynote speakers Dr. Laura Murillo, CEO & President of the Houston Hispanic Chamber of Commerce along with Daniel Villao CEO of Intelligent Partnerships. They touched on strategies to help increase the pipeline of Latino professionals to leadership in corporate roles. Dr. Laura Murillo believes that "people, passion and persistence" are important to help increase Latino representation in corporate roles which are central themes from her new book "Lead in Life."
The event featured a panelist discussion moderated by Karen Saldaña, Senior Manager KPMG. Panelists included, Thania Gonzalez (CFO, HCTRA), John Moseley (CCO, Port Houston), Jesus Soto (EVP, Quanta Services), and Andres Baquerizo (COO, Deloitte Audit & Assurance Latin America). This discussion touched on a wide range of topics from career development for Latino professionals to encouraging young professionals to be vocal about their professional achievements to be considered for promotions and career opportunities.
​The event featured a book signing by Dr. Laura Murillo, delicious tamales and aguas frescas provided by Doña Elvira's Tamales as well as a Q &A portion with the executive panelists and networking reception at the end of the event.
​The Marilyn Davies College of Business is proud to partner with professional organizations dedicated to opening doors to next generation of c-suite leaders from non-traditional backgrounds. We are proud of our ALPFA UHD student leadership for being able to put on a successful event.
​