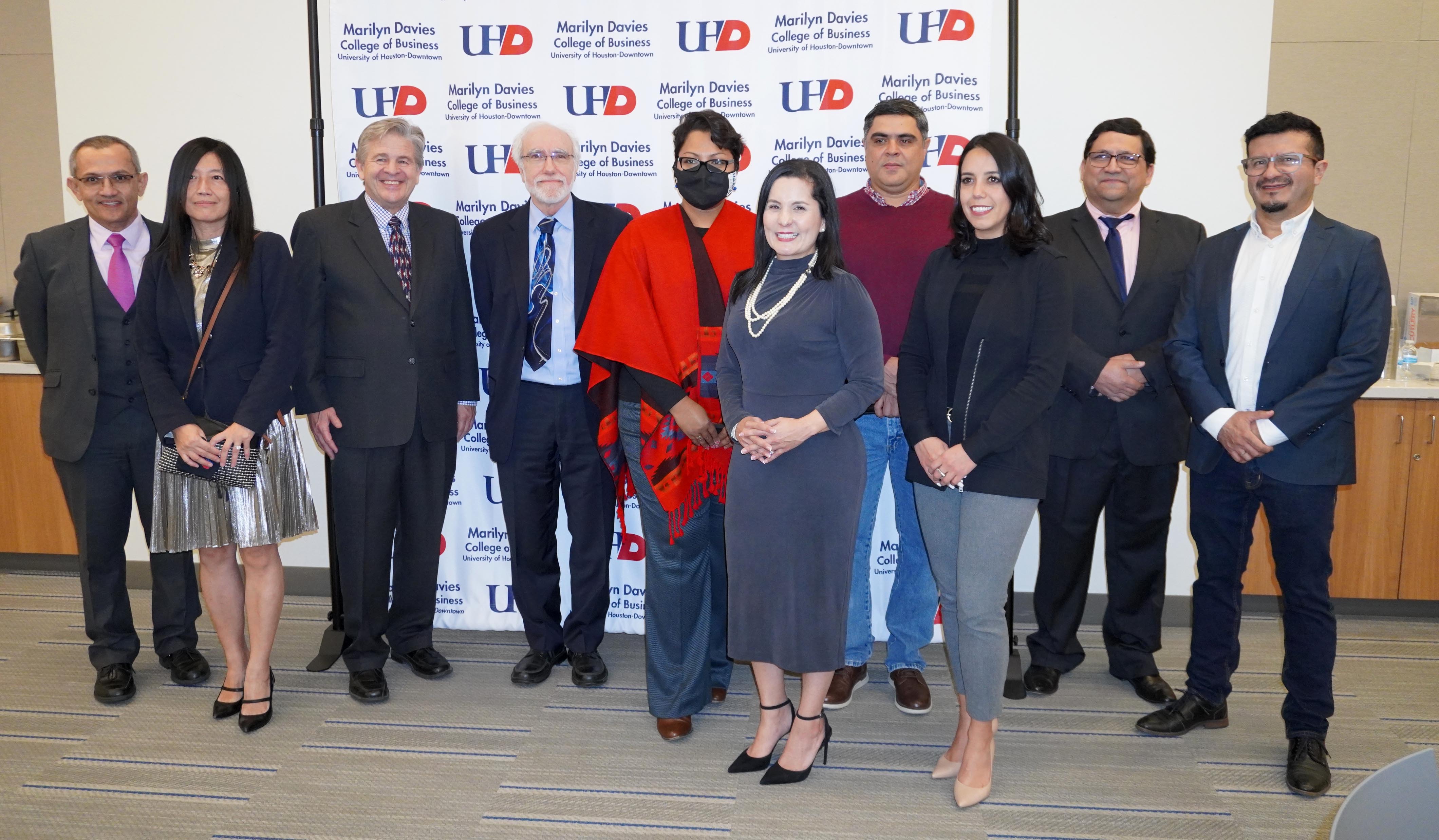 On Tuesday, November 30, the Marilyn Davies College of Business at UHD hosted a unique event, "Houston and Latin America: Business Insights and Integration 2022," in the University's Welcome Center where business leaders and academic scholars engaged in topics of the economic landscape of Texas, Mexico, Central, and South America. Amongst topics covered, including potential trade agreements, their impact, and possible business collaborations. Chase Bank was a proud sponsor for the event.
Earlier this semester, the Marylin Davies College of Business, and the Central American Chamber of Commerce (CAMARA) established a partnership to create professional opportunities for students and build stronger ties with the diverse business community.
Speakers at the event included:
Dr. Charles Gengler, Dean of UHD's Marilyn Davies College of Business
Dr. Julio C. Canedo, UHD Associate Professor of Management
Percy Pelaez, President, Camara de Comercio Centroamericana
The Marilyn Davies College of Business is proud to serve its students in ways that benefit them and their professional careers. This mission has led the college to develop connections, partnerships, and events that elevate the presence of UHD amongst the greater Houston area.