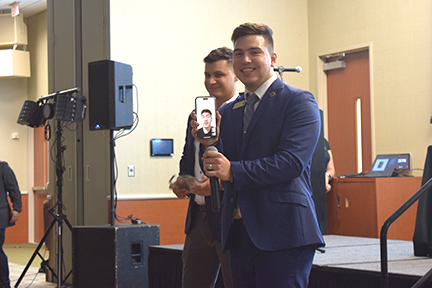 On December 13th of 2022, the Association of Latino Professionals for America (ALFPA) hosted a gala at the University of Houston Downtown's, One Main Building to celebrate and award some of their members for their academic accomplishments as well as promotions within the organization.
The event began at 6:00 pm where few people were present, the dance floor empty and the food still in the making. As members of ALPFA —as well as members of the organizations invited— began to show up, the venue slowly began to light up with conversations, laughs, smiles and lots of photos. The venue had become densely populated by 7:15pm, at which the lights were dimmed, and the music soften as a host walked on the stage to welcome the crowd. She provided the audience with a detailed preview of what the night would look like, thanked the present organizations for attending, as well as the DJ and those responsible for making this event happen.
The award ceremony began after dinner was served, in which several members of ALPFA were given their corresponding awards. Funnily enough, one of the members who was given an award was not able to attend, as a result one of his friends facetimed him and placed the microphone near the phone's speaker so the audience could hear his thank you speech.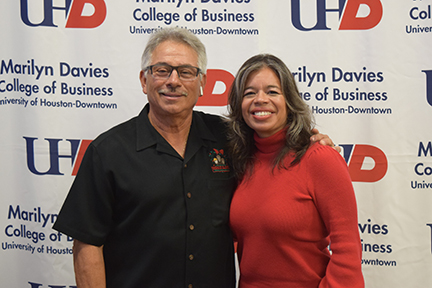 Once the awarding ceremony ended at 8:45pm and the attendees had their stomachs full and lots of energy to spend, the photobooths were filled with people wanting to take pictures and the dance floor was as full as a dancefloor could get. The DJ did a marvelous job with the music choices as the melodies ranged from mainstream radio songs to bachata, salsa, merengue, norteñas and country music.
The event went on until 11:00pm but as the night got older, people slowly began to make their way out of the event. Nevertheless, they all left with a big, bright smile on their faces as this was a night they would remember for a long time.