Internships During COVID-19 Virtual Student Panel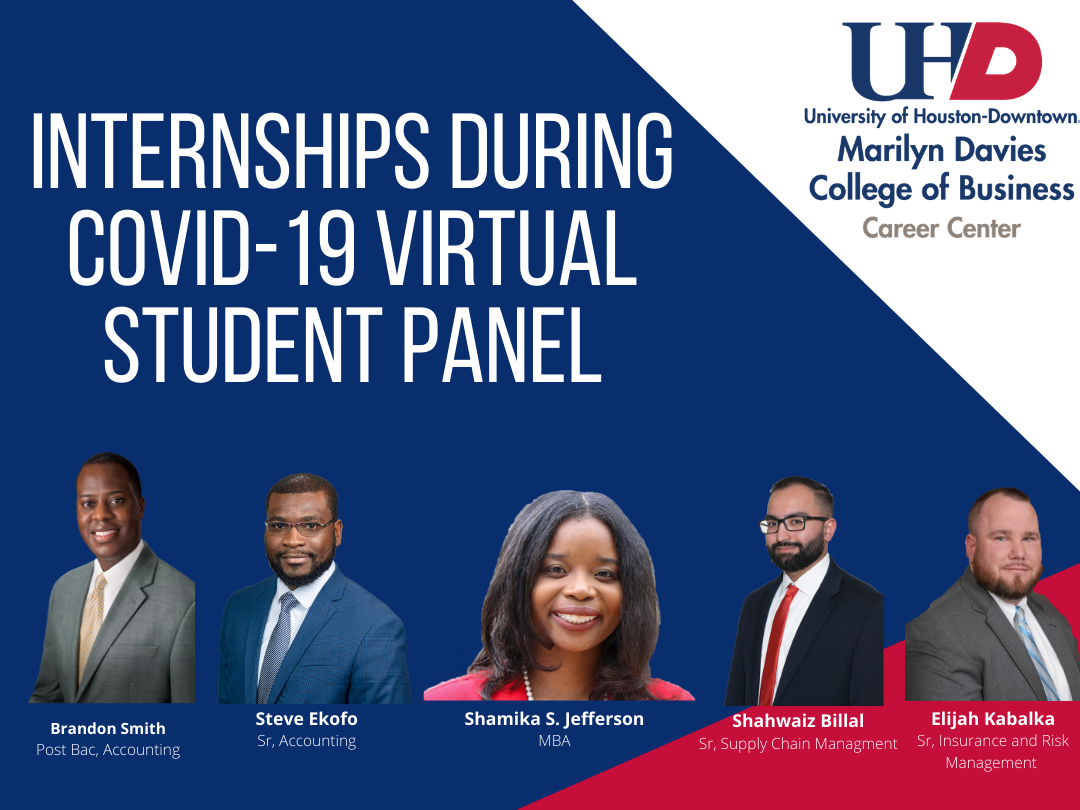 In October, the Marilyn Davies College of Business Career Center hosted a virtual panel where students spoke about their internship experiences during COVID-19. Panelist brought perspectives from fields such as Accounting, Supply Chain Management, Insurance and Risk Management, and MBA. Each student provided insight into their application process, if their internships were affected by the pandemic, how they pivoted to find other opportunities and how MDCOB students can set themselves apart in a competitive process.
Watch the Internship Panel on our Marilyn Davies College of Business YouTube Channel.