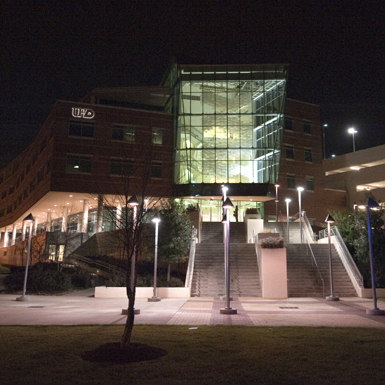 The UHD MBA program allows working professionals the opportunity to earn an advanced business degree without interrupting their careers. Students may earn their MBA degree in one, two or three academic years. Choose how quickly your degree will be completed.
Depending on the concentration selected, a total of 34-39 semester hours is required to earn the MBA degree. Each semester consists of two eight-week terms. Evening schedules enable you to earn your degree without interrupting your career. Visit effective scheduling for busy professionals.
Each MBA core class meets for two nights a week, from 6-7:50 p.m. or from 8-9:50 p.m. for an eight-week term. Concentration classes meet one night a week from 7-9:50 p.m. over the eight-week term. Evening classes in a blended format, enable students to continue to meet their professional and personal obligations, while earning an advanced degree. View the MBA program layout of classes.