Concentration in International Business
International Business
Master of Business Administration
Graduate (Masters)
On Campus
Downtown Location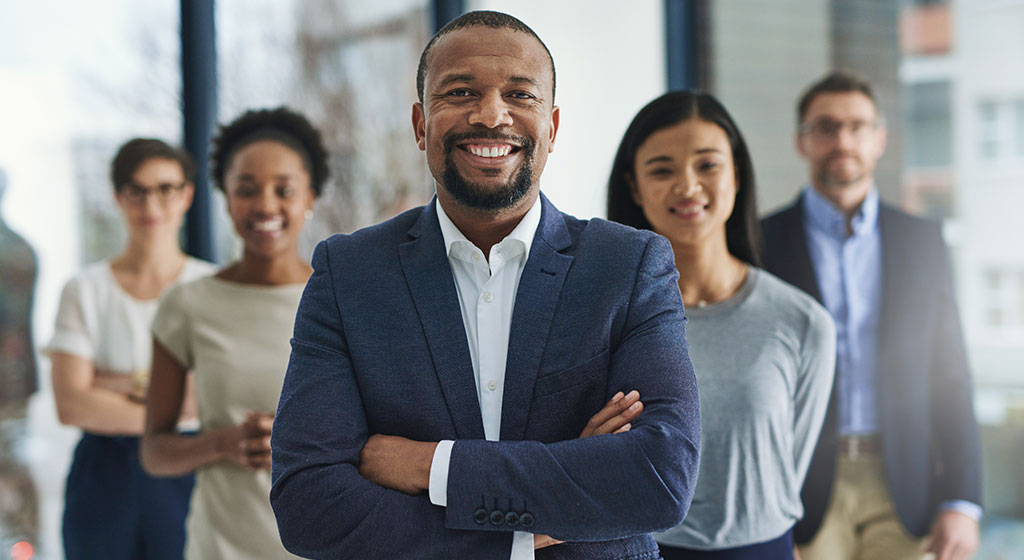 Why Earn an MBA in International Business at UHD?
The International Business MBA concentration at UHD is designed for the increasingly smaller world. Corporate executives and leaders with a world view and extensive international exposure have joined us in building the program and in formulating curriculum topics. Our innovative and unique International Masters in Business Administration program gives graduates a competitive advantage that will withstand global competition.
Suitable Candidates for the International Business MBA Program:
Candidates interested in pursuing careers in the areas of finance, risk management, and supply chain management within a multinational corporation are strongly encouraged to attend.
The Skills and Topics Covered in MBA International Business Courses Include:
International risk management and decision making while experiencing uncertainty in the highly dynamic international business environment
Strategic sourcing and purchasing/procurement with a global focus
Law, ethics, and compliance in international business
International logistic skills and techniques
International financial markets and the operation of banks within the international environment
Curriculum:
To obtain an MBA degree with an International Business specialization, students are required to take 10 separate core courses in addition to the student's chosen concentration courses.
Concentration courses are offered in the evenings, one class every eight weeks, and can be completed over the span of 12 months. The courses include the following:
MBA INTERNATIONAL BUSINESS CONCENTRATION COURSES
MBA 6370
Risk Management
3
MBA 6372
International Strategic Sourcing
3
MBA 6374
Ethics, Law and Compliance in International Business
3
MBA 6376
International Logistics
3
MBA 6378
International Banking and Finance
3
MBA 6102
Graduate Colloquium (required for all concentrations)
1
Total Hours
16
Complete descriptions of the above courses can be found in our MBA International Business Course Description.
The core courses are included in our soft start and traditional MBA programs. The courses include the following:
MBA - CORE COURSES
MBA 6213
Management of Organizational Behavior
2
MBA 6211
Managerial Decision Making
2
MBA 6203
Managerial Accounting and Budgeting
2
MBA 6208
Marketing Management
2
MBA 6204
Managerial Finance
2
MBA 6205
Management of the Supply Chain
2
MBA 6207
Management of Information Systems
2
MBA 6212
Managerial Economics
2
MBA 6202
Strategic Management
2
MBA 6216
Capstone B
2
Total Hours
20
Complete descriptions of the above courses can be found in our MBA Core Course descriptions.
Please note that for some MBA candidates, leveling courses may be required.
Additional MBA Concentration Options
MBA in Accounting
MBA in Finance
MBA in Human Resources Management
MBA in Leadership
MBA in Project Management and Process Improvement
MBA in Sales Management and Business Development
MBA in Supply Chain Management