Supply Chain Graduate Certificate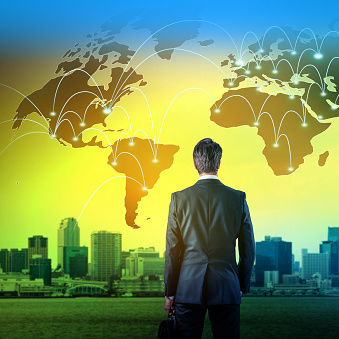 Credentials in supply chain management are a strong asset for a professional, providing many career options and opportunities for growth. Through the University of Houston-Downtown College of Business, professionals can now hone their skills in supply chain management and earn a graduate certificate acknowledging their completed coursework and acquired knowledge.
Who should attend?
For professionals working in the field of supply chain management, earning this certificate will open opportunities for advancement. Professionals seeking the credentials to enter the field or those seeking a career change will find multiple career options in a variety of industries with the graduate certificate in supply chain management.


Why earn a Graduate Certificate in Supply Chain Management?
The need for supply chain management professionals spans a variety of industries and it is becoming a critical role in many businesses. The oil and gas industry hires supply chain professionals for functions including purchasing, contract management and project management. Manufacturers, transportation companies, and retailers hire managers with expertise in the supply chain sciences for quality, procurement and inventory management. You can finish in as fast as 1 year and you can use the skills you learn today at your office tomorrow. And should you decide to continue onto your MBA, you can enter the MBA program through our Soft Start and not have to take the GMAT.


Supply Chain Management Curriculum
The supply chain management curriculum at UHD is industry driven. Supply chain executives have helped build the coursework and have guided the topics that are taught in the graduate certificate program. The curriculum offers six graduate level courses taken in eight-week modules over the span of one year, offered the same evening each week for the program's duration. Beginning in fall 2020, courses are also available in an online format. We offer the flexibility and interaction you need and under your control to choose when you need it. The courses include the following:


Production and Operations
Strategic Sourcing
Cost Modeling and Quantitative Analysis in Decision Making
Supply Chain Leadership
Logistics and Transportation
Legal Aspects, Contracts, and Regulatory Compliance
Industry Specific Topics in Supply Chain Management
A Results-Oriented Format
The program's design supports incremental learning. The one-course-at-a-time format allows students to focus on learning and embedding each skill into daily work routines. Because this program employs a blended (face-to-face and online) format, time in class is used to focus on application of information being presented. Each class meeting is purposely designed with takeaways that students can immediately incorporate into their work.

Download Supply Chain Management Graduate Certificate information.
One or more documents on this site are in PDF format. In order to view and print these document(s), you will need the Adobe Acrobat Reader software. It can be downloaded from the Adobe website.