Concentration in Accounting
Accounting
Master of Business Administration
Graduate (Masters)
On Campus
Downtown Location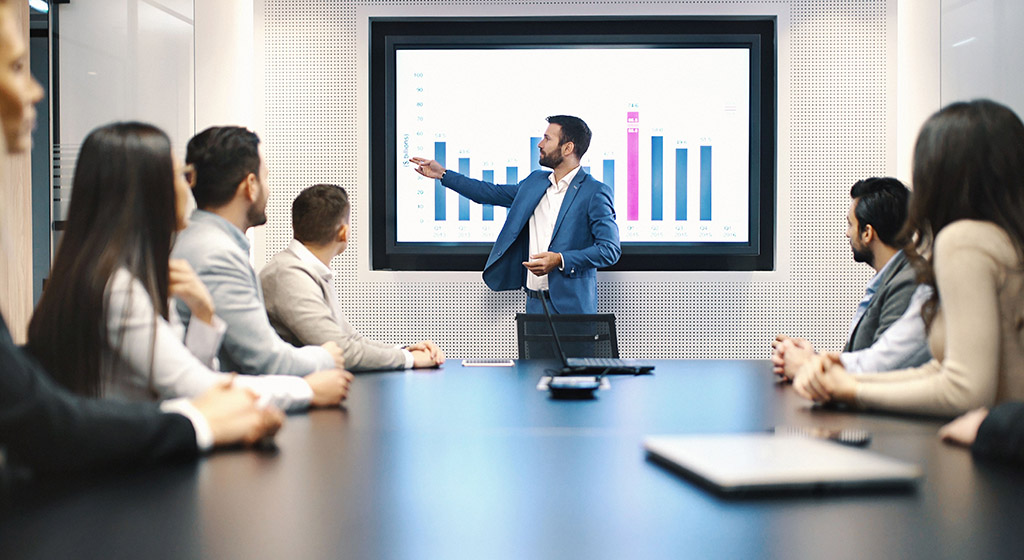 Why Earn an MBA in Accounting at UHD?
The demand for talented professionals with knowledge and credentials in accounting has never been higher. The University of Houston-Downtown partnered with industry and experts in accounting to provide professionals pursuing advancement in the accounting field or CPA eligibility, an unusual blend of customized accounting courses that address all of the major areas of accounting at an advanced level: tax, audit, financial reporting, research, and industry-specific accounting treatments.
Suitable Candidates for the Accounting MBA Program:
For professionals pursuing advancement in the accounting field or CPA eligibility, the MBA in Accounting will open opportunities in a variety of accounting areas such as public accounting, corporate accounting, tax consulting, internal audit, and forensic accounting. This program will also provide the accounting background necessary for professionals seeking to enter C-suite management.
The Skills and Topics Covered in the MBA in Accounting Program:
US federal Laws and rules for federal income taxations for partnerships, LLC's, S and C Corporations
Understanding auditing and the required risk assessment
Accounting research and report writing
Business valuation and accounting for mergers and acquisitions, accounting for derivatives, foreign currency, target pricing, and full disclosure
Leadership skills and ethics in an accounting setting
Accounting issues and practices in specific industries such as oil and gas, health care, engineering and construction, and manufacturing and distribution
Curriculum:
To obtain an MBA degree with an Accounting concentration, students are required to take 10 separate core courses in addition to the student's chosen concentration courses.
Concentration courses are offered in the evenings, one class every eight weeks, and can be completed over the span of 12 months. The courses include the following:
ACCOUNTING CONCENTRATION COURSES
MBA 6310
Advanced Taxation
3
MBA 6314
Accounting Research & Writing
3
MBA 6312
Advanced Auditing
3
MBA 6315
Advanced Accounting Topics
3
MBA 6316
Professionalism for Accountants
3
MBA 6318
Industry Specific Topics in Accounting
3
MBA 6102
Graduate Colloquium (required for all concentrations)
1
Total Hours
19
Complete descriptions of the above courses can be found in our MBA Accounting Course descriptions.
Pre-Requisite for admission to the Accounting concentration: Undergraduate degree in Accounting or undergraduate degree and completion of 15 upper level accounting hours that include the following: Intermediate Accounting sequence, Individual and Corporate Tax, and Audit.
The core courses are included in our soft start and traditional MBA programs. The courses include the following:
MBA - CORE COURSES
MBA 6213
Management of Organizational Behavior
2
MBA 6211
Managerial Decision Making
2
MBA 6203
Managerial Accounting and Budgeting
2
MBA 6208
Marketing Management
2
MBA 6204
Managerial Finance
2
MBA 6205
Management of the Supply Chain
2
MBA 6207
Management of Information Flows
2
MBA 6212
Managerial Economics
2
MBA 6202
Strategic Management
2
MBA 6216
Capstone
2
Total Hours
20
Complete descriptions of the above courses can be found in our MBA Core Course descriptions.
Please note that for some MBA candidates, leveling courses may be required.


We now offer a Masters in Professional Accountancy
The UHD Master of Professional Accountancy (MPAC) program focuses on the upper level accounting courses required to sit for the CPA exam. Individuals interested in advancing their analytical decision-making skills through accounting would also be a good fit for this program. Learn More.
Additional MBA Concentration Options

MBA in Finance
MBA in Human Resources Management
MBA in International Business
MBA in Leadership
MBA in Project Management and Process Improvement
MBA in Sales Management and Business Development
MBA in Supply Chain Management