MDCOB Faculty Member Joins Students for PhD Project Conference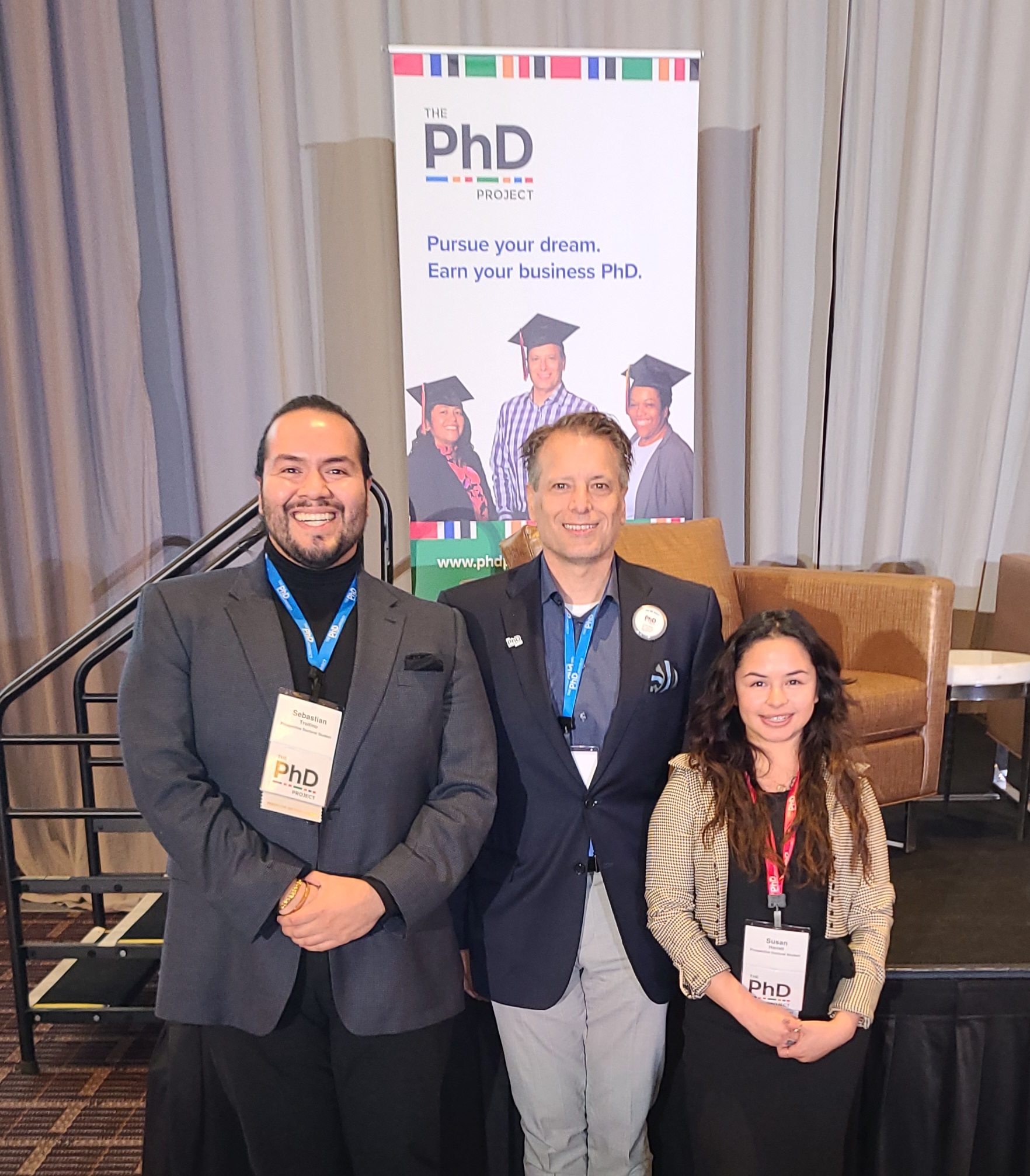 The Marilyn Davies College of Business provides a variety of career paths to students. This mission includes supporting students to become future business scholars and professors!
Dr. Richard Conde, an Assistant Professor at the Marilyn Davies College of Business, recently attended the Ph.D. Project Conference with two of his former students who are considering a Ph.D.
The Ph.D. Project was founded with the mission of advancing workplace diversity through increasing diversity in school faculty. By helping underrepresented communities attain their business Ph.D., the next generation of professors will support the Project's objective. The Ph.D. Project Conference is a 3-day event that takes place annually in Chicago. The conference provides a rare networking and information-gathering opportunity to diverse students interested in pursuing a business Ph.D.
Dr. Conde looks to support the Project's mission, saying, "As a Ph.D. Project member. My goal is to encourage those from underrepresented communities to consider a Ph.D. and life in academia."
The Ph.D. Project is a tremendous way for students from underrepresented communities achieve their goals of becoming faculty. With their dedication to increase diversity in faculty, the Ph.D. Project will have a profound impact on the next generation of business professionals.