​​​​​​​​​​​​​​​​​​​​​​​​​​​​​​​​​​​​​​​​​​​​​​​

CHSS Corner Newsletter Archive:
Social Media
​Twitter​
THE CHSS CORNER
College of Humanities and Social Sciences Newsletter
April 2023
---
April 5, 2023
Via Zoom
Gender involves social and cultural understandings of sexual difference and the practices and behaviors that support or challenge those understandings. We welcome proposals from Houston area undergraduate and graduate students in all disciplines for individual papers, panels, poster presentations, visual art presentations, creative writing, or performance art. Everyone is invited to attend the Zoom webinar. Please visit the Gender Studies Conference page learn more and to attend this virtual event.
---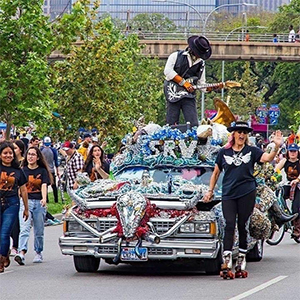 Arts and Communication Festival: Building Bridges
Join us April 3rd through the 15th. There will be music, performances, guest speakers, an internship fair and so much more. Visit the Arts and Communication Festival page to learn more about each event.
---
Center for Critical Race Studies - 2023 Scholar in Residence, Dr. Stacey Floyd-Thomas

April 3rd through the 6th Dr. Stacey Floyd-Thomas will be at UHD.
UHD proudly affirms the diverse communities that comprise the Greater Houston metropolitan area and the Gulf Coast region. The Center for Critical Race Studies passionately pursues its mission and rich tradition of hosting ground-breaking experts who foster innovative analysis and critical consideration of our nation's ongoing struggle to end racial disparities. Nationally renowned scholar and educator Dr. Stacey Floyd-Thomas has accepted our invitation to serve as the 2023 Scholar in Residence . She is the Associate Professor of Ethics and Society at Vanderbilt University Divinity School.
Visit the CCRS Scholar in Residence page to read more about Dr. Stacey Floyd-Thomas and see the events for featuring Dr. Floyd-Thomas.
---
2022-2023 Emerging Scholars of Color Center for Latino Studies
The Emerging Scholars of Color program provides a forum for early career scholars from underrepresented and historically excluded groups to gain valuable experience with the major components of a standard academic interview process, while also showcasing their teaching and scholarship on a public stage. Furthermore, participants in the program contribute to the teaching and research environments at UHD by introducing students to intellectual role models of diverse backgrounds and modeling for faculty and administrators the latest cutting-edge research and pedagogies.
As a Hispanic-Serving and Minority-Serving Institution in one of the nation's most diverse cities, the University of Houston-Downtown demonstrates that creating a dynamic academic environment requires a diverse and inclusive faculty and staff. We envision a robust scholar visitation program as part of a broader strategic initiative to advance equity and inclusion in higher education, such that the professoriate reflects the vibrant diversity of our student body. For 2023, The Center for Latino Studies hosts three emerging scholars of color this April, Joshua Lopez, Evelyn Valdez-Ward, Ph.D., and Cynae Punch Brown. Visit the Emerging Scholars of Color webpage for each scholar's Zoom meeting event.
---
The O'Kane Theatre Presents "The Book Club Play"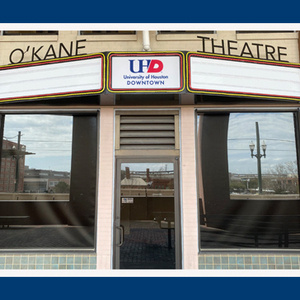 The O'Kane Theatre presents "The Book Club Play", a hit comedy about books and the people who love them. When the members of a devoted book club become the subjects of a documentary filmmaker and accept a provocative new member, their long-standing group dynamics take a hilarious turn. Sprinkled with wit, joy and novels galore. Visit the O'Kane Theatre performance webpage to see the play's date and times and to purchase tickets.
---
O'Kane Gallery Student Exhibition - Spring 2023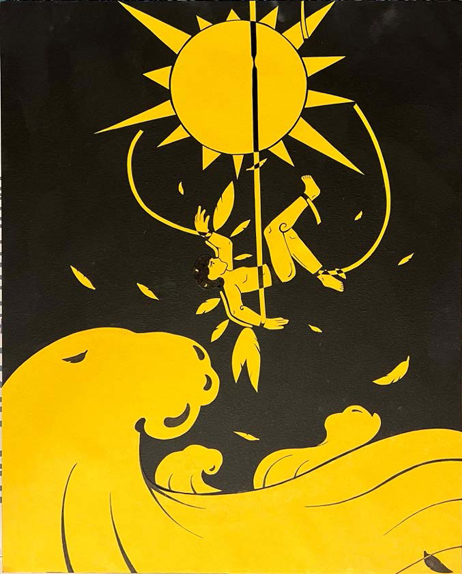 April 6th - May 5th
Opening Reception is April 5, 2023 in he UHD Welcome Center.
The O'Kane Gallery presents an exhibit by students enrolled in painting, drawing, figure drawing, computer graphic design, digital photography, watercolor, printmaking, and special topics in art at the University of Houston-Downtown.
The student exhibition is part of the 2023 Arts and Communication Fine Arts Festival at the University of Houston-Downtown.
Visit the O'Kane Gallery website for more information.
---
CHSS Professional Alumni Talk Series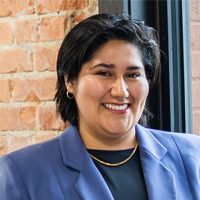 Featuring Irene Nunez, MBA Candidate
April 18, 2023
1:30 p.m. - 2:30 p.m.
Via Zoom (TBA)
Irene Nuñez was born and raised in Houston, Texas and is the daughter of immigrant parents from Honduras and Mexico. Irene is a first generation college graduate with a B.A. in Communications Studies and is currently an MBA candidate at UHD- Marilyn Davies College of Business. She is also currently the Communications Specialist for Harris County Clerk Teneshia Hudspeth, where she is responsible for crafting compelling messages that resonate with the public. Her passions revolve around Latino advocacy issues, advancing Latina leadership representation, and mentoring women.
---
Bayou Review Launch Party
April 27, 2023
Please join us to celebrate the new issue of The Bayou Review, UHD's student-run literary and arts magazine.
---
April is Sexual Assault Awareness Month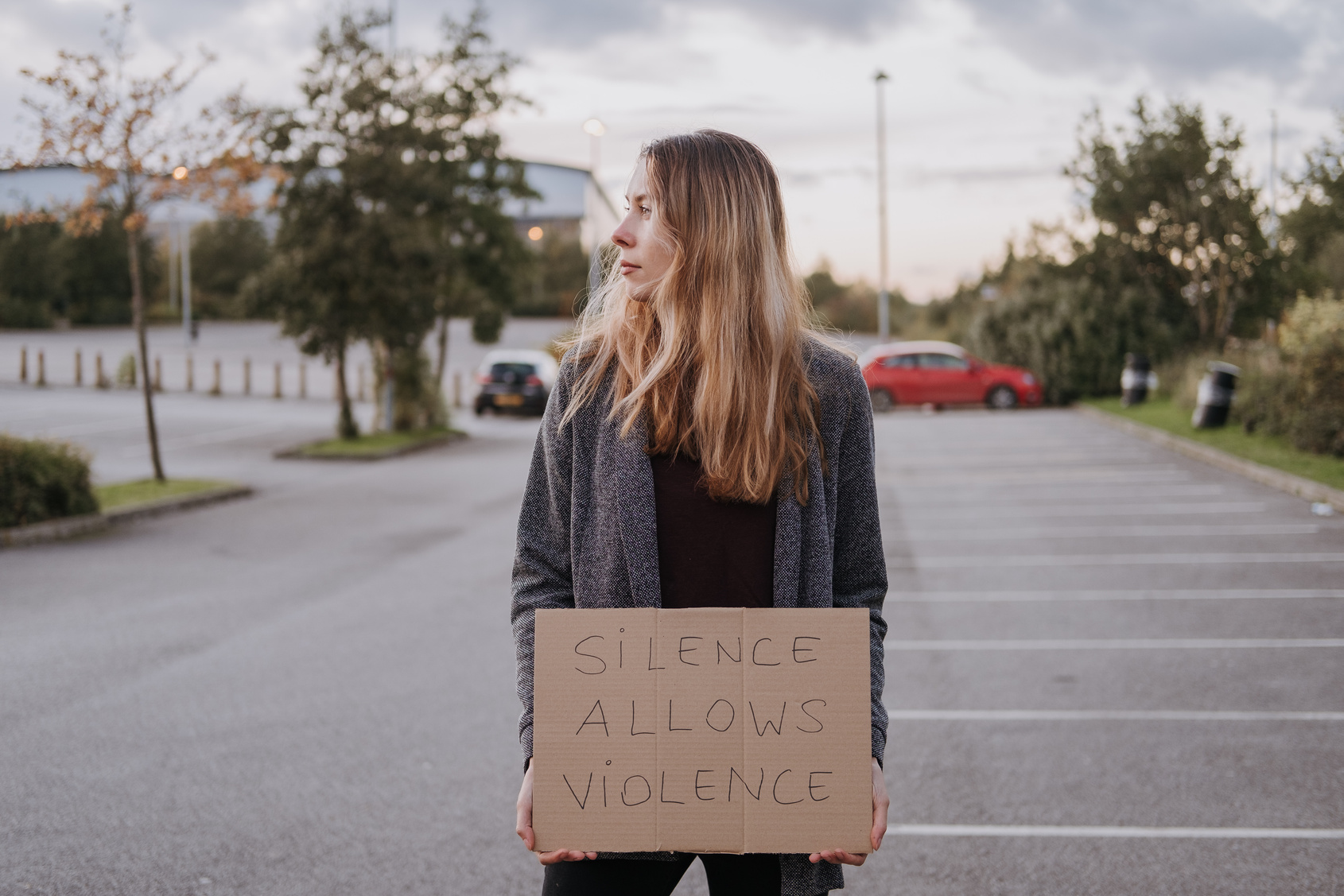 During the 1970s the need grew for the prevention and awareness of sexual violence. The trend of activism that was already underway in the U.S. gave way to the Bay Area Women Against Rape, which opened in 1971 and was the countries first rape crisis center. It offered free services to victims and helped foster the growth of other local and state coalitions. The Pennsylvania Coalition Against Rape was formed in 1975 and led a march: Take Back the Night. Where women and men protested against sexual violence and the fear that women felt as they would walk a street at night, hence the name: take back the night. Take the time to speak up and help anyone who shows signs of abuse or domestic violence.
---