Previous CHSS study abroad trips have included Costa Rica, Cuba, England, Ghana, Italy, and Taiwan. Study abroad trips are faculty-led experiences that allow the student countless opportunities to explore intercultural issues outside of the classroom and around the world.
Most trips offer scholarships and financial aid.
---
CHSS Study Abroad in 2023
London and York, England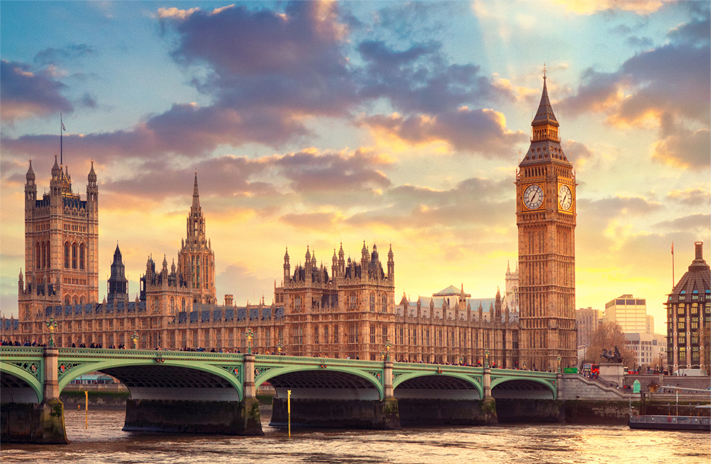 Take courses in the spring and then travel in May 2023
Study and travel with UHD faculty
Scholarships available
Courses:
ENG 3309 Introduction to Creative Writing: Creative Writing and the Art of Travel
Dr. Jane Creighton
This course will introduce students to creative writing as a complex, engaging, and multifaceted discipline that is fundamental to deep observation and critical thinking about place and culture. Readings across genres will include selections from 19th through 21st century British fiction, nonfiction, and poetry that will open student inquiry into diverse cultures of contemporary London and York. Prerequisite: Successful completion of ENG 1302 and 3 hours of literature.
ENG 3340/HUM 3310 Cultural Criticism: Colonization and the Making of Modern Britain
Dr. Sandra Dahlberg
In this course students will examine Britain's roles as colonized and colonizer in its literature, and on Britain's cultural consciousness—from the Roman conquest of Britain and the Viking invasion, to the arrival of the Anglo-Saxons and the Norman conquest—that set the stage for how England viewed itself when it became a colonial and imperial power. Site visits in London will enhance course content. Students will also attend a play at Shakespeare's Globe Theatre. Prerequisite: Successful completion of ENG 1302 and the Language, Philosophy, Culture core component.
Sites these classes will visit include: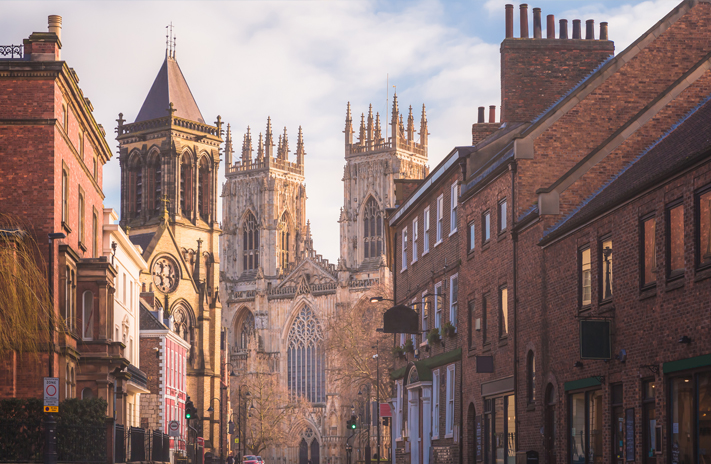 4 nights in York, England—all classes will visit York Minster & Crypt, Roman York, medieval York and the Shambles, Jórvik Viking Museum. Other sites depend on course chosen.
8 nights in London—all classes will visit Westminster Abbey, Trafalgar Square, Big Ben, Tower Bridge, Spitalfields Markets, Docklands Museum, National Gallery, and take in a play at Shakespeare's Globe. Other sites depend on course chosen.
Travel Package includes:
Roundtrip airfare to/from London, coaches to/from London airport and York, hotel accommodations (shared occupancy; single rooms extra), full English breakfast daily, 2 three-course dinners, 7-day London Travel Card, entry fees to course-specific sites. The total cost (before scholarships; see below) of about $4,000 (includes double occupancy in hotel rooms) should cover amount needed for self-purchased lunches and dinners.
Scholarships:
UHD students may be eligible for a UHD Travel Award that will pay a portion of the travel costs. The typical award for eligible students is up to 66% of the travel costs, or about $2,640. Below are the requirements for a UHD Undergraduate Travel Award:
Students must have a minimum 2.5 GPA at UHD (3.0 for graduate students)
Completion of at least 12 semester credit hours at UHD before Spring semester begins
Be enrolled in at least 3 semester credit hours at time of application
UHD grade point average will impact your award; higher GPAs = more $$$
Be in good academic, financial, and disciplinary standing at UHD at time of the application for scholarship
Meet any course prerequisites
Travel Awards are only applied to travel costs. Tuition for each course is part of your regular spring semester course load.
Visit medieval castles and Viking strongholds, view a play at Shakespeare's Globe theatre, and see Big Ben, Westminster Abbey, and much more with UHD's faculty-led Study Abroad to London and York in spring semester 2023!
For more information contact:
Dr. Dahlberg, dahlbergs@uhd.edu or 713-221-8949
Dr. Creighton, creightonj@uhd.edu or 713-221-8295
---
Ghana, West Africa
UHD Study Abroad for two weeks in Summer lll 2023 in Ghana, West Africa.
Come experience the history, culture, beauty and splendor while earning course credits (hybrid and online).
Classes in West Africa: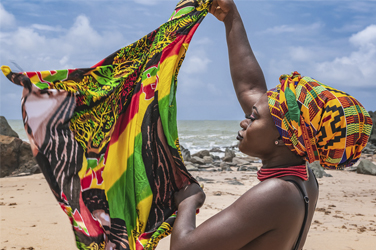 ENG 3340 / HUM 3310 - Studies in Contemporary Ghanian Fiction and Culture
PSY 4317 - Pan-African Identity Development
Financial aid and scholarship money available.