Health and Behavioral Science (HBS)
Health & Behavioral Sciences
Bachelor of Science
Undergraduate (Bachelors)
On Campus (In-Person)
Downtown Location
Northwest Location
Department of Social Sciences
713-221-8014
N1009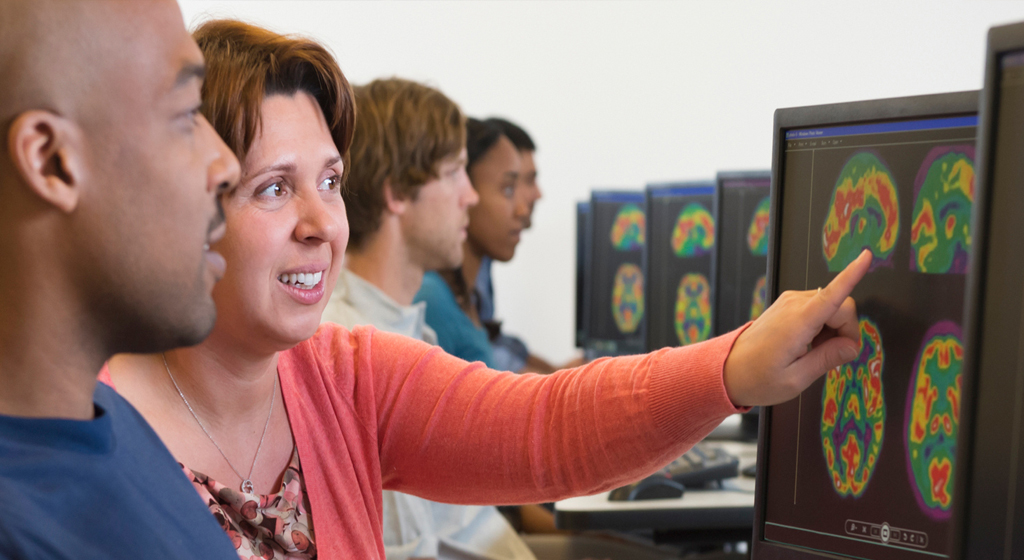 The Health and Behavioral Science Program combines a liberal arts education with professional health-related experiences. Students experience a practical, applied, and evidence-based approach to the health care system and contemporary health and wellness-related issues that affect all of us. The B.S. Health and Behavioral Sciences offers three concentrations:
Health and Wellness
Our newest concentration prepares students to enter the $4 trillion health and wellness sector, in which the employment potential for our majors is large and notable. In this concentration, students can prepare to work in a variety of wellness environments - corporate, fitness, lifestyle, and education. Coursework includes Mind/Body Wellness, Physical Wellness, Behavior, Health and Wellness, and Workplace Wellness. Learn more about Health and Wellness
Healthcare Navigation
Students obtain the knowledge and tools necessary to assist patients in communicating with their healthcare providers, making informed health care decisions, and settings and achieving their healthcare goals. Coursework includes Medical Terminology, Medical Case Management, Patient Advocacy, Community Health, and Health Policy. Learn more about Healthcare Navigation
Aging and Wellness
Students obtain the knowledge and tools necessary to educate aging populations about health choices, and how to improve their quality of life. Coursework includes Aging and Wellness, Medical Case Management, Health Education, Long-Term Healthcare, and US Healthcare Payment Systems. Learn more about Aging and Wellness
Minor in Health and Wellness
This minor focuses on human wellness, including healthy living, health and wellness education, and the psychosocial components of wellness. UHD catalog information for the Minor
---
Our Student Succeed and Thrive With...
Student Centered Learning
Our classes are exploration and learning venues where your contributions are valued, your ideas are heard, and your horizons are expanded
Exceptional Faculty
Our faculty are leaders, innovators, and active researchers who bring contemporary issues and a scientific perspective into the classroom.
Active Minds
Our students learn to think in ways that others don't by using their lived experience, critical thinking skills, and unique perspectives to inform a deep dive into topics that are meaningful to our neighborhoods, nation, and world.
Experiential Learning
We blend internships, service learning, research and experience, and more to involve our students in real-world issues and to prepare them for careers and graduate school.
Career Options
Clinical Research
Community Health Outreach
Corporate Wellness
Geriatric Care
Health Education
Health and Wellness
Patient Advocacy
Medical Case Management
Resident Wellness Management