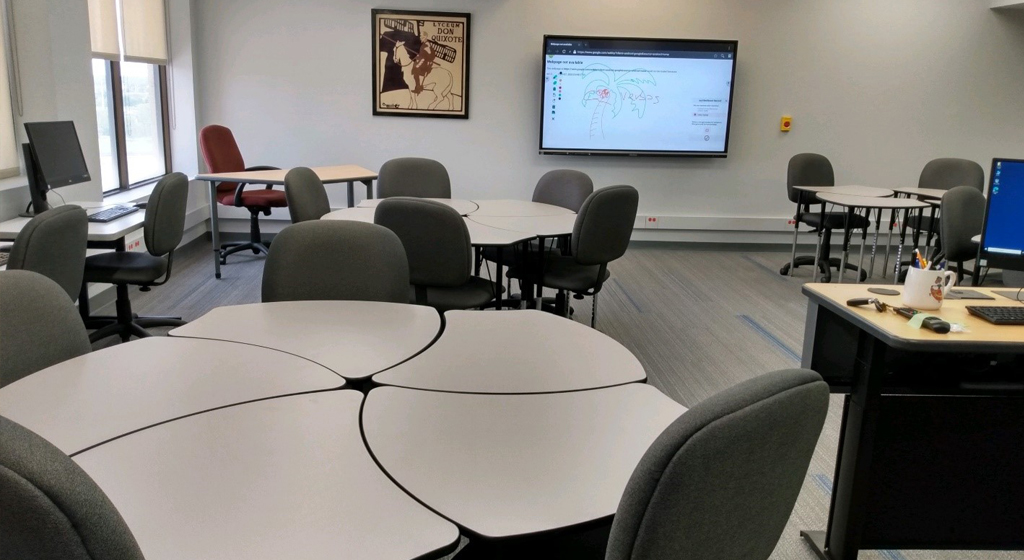 Foreign Language Lab

UHD MAIN BUILDING
Room N930
Hours: Mondays – Fridays
Use Navigate to reserve your appointment, walk-ins Mondays and Wednesdays

For current schedule, email dejesusa@uhd.edu.
Policies for Student Use:

Lower-level Spanish students may drop by without an appointment whenever a peer tutor is available.
Tutoring will not compensate or replace actual missed classes. Students are responsible for content of tutoring consultations.
Grading is solely the purview of your instructor. Tutoring services are not an assurance of potential grade impact.
Tutors will not edit, spell check, or translate your work. Grammatically incorrect language (including misspellings, accents, incorrect vocabulary) are to be addressed by the student using a dictionary or spell correcting tool.
There will be no last minute / same-day tutoring on essays. Upper-level students must drop off (or 'turn in') their written assignment prior to meeting with the tutor.
Tutoring services will comment and focus on the skillset necessary to construct and deliver academic-level written responses to class material. This includes, but is not limited to, proper sentence, paragraph, and essay structure.
Grammar tutoring will address in-class lessons as assigned by your instructor, and not open-topic grammar concerns.
The Foreign Language Lab is a place to visit, and spend time strengthening your understanding of the Spanish language and culture.