"Lights, Camera, Financial Aid Fair!"


Spring 2023 Financial Aid Fair

​​
​​​​​​​​​ Students are invited to join the UHD Office of Scholarships and Financial Aid at the annual Financial Aid Fair and FAFSA Workshop on Wednesday, February​ 15.
During the event, UHD Financial Aid counselors will assist students with filing the 2023-2024 Free Application for Federal Student Aid (FAFSA) and/or the Texas Application for State Financial Aid (TASFA). Students will also have the opportunity to meet representatives from various UHD departments to learn of services offered to students. There will be food, music, games, prizes and giveaways to enjoy.
Students should complete their FAFSA by the April 1 priority deadline for the best chance of receiving institutional and state grants before these funds run out. To complete a FAFSA during the fair, students will need to bring their 2021 Income Tax documents, 2021 W2's, and FSA ID. Students can also begin their financial aid application at home and receive assistance during the fair without these documents.
Wednesday February 15, 2023
Academic Building - Room A300
10 a.m. - 2 p.m.​
For more information, contact the Office of Scholarships and Financial Aid by phone at 713-221-8041. Follow UHD Financial Aid on Facebook and Twitter for important updates!​


---
What's the Real Cost of College? How to Plan Now.
February 23, 2023 @10 am
Presented by Sallie Mae
Description:
If college is in your future, you will want to join this webinar to help you plan and pay for college. You will learn about:
Saving for college – it is never too late!
​How to select a college and how much it will cost
FAFSA® - what, why and how
Understanding a financial aid offer
How to find and apply for scholarships and grants – FREE $$$
Education loan options
Free tools and resources to make the process easier
---
​Financial Aid Basics
February 28, 2023 @2pm
Presented by Citizens Bank
Description:
We will have a representative from Citizens Bank present on understanding financial aid, preparing for the FAFSA, and understanding financial aid components like scholarships, grants, federal loans and how to finance the gap.
​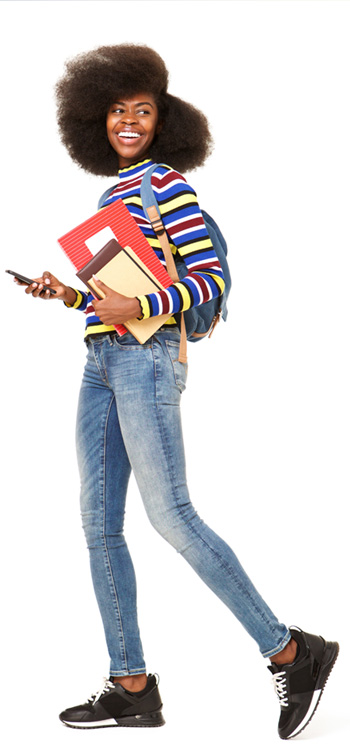 ​