History, Humanities, and Languages News
Fall 2023
Welcome New History Professors!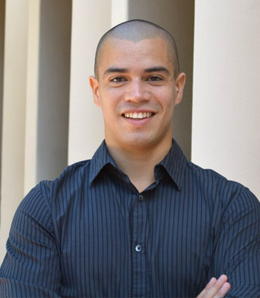 With a PhD in History from the University of California-Irvine, Dr. Pedro Acuña Rojas specializes in Latin American cultural and political history, sports history, and popular culture. He has published in prestigious academic journals such as the Journal of Latin American St​udies, The International Journal of the History of Sport, and several pieces in Spanish, including his first book about the relationship between Chilean sports magazines and civic archetypes of masculinity during the first half of the twentieth century. Before joining UHD, Dr. Acuña finished a three-year postdoctoral position at the University of Chile and is currently working on a book manuscript about Chilean interpretations of Peronist Argentina in the 1940s and 1950s.


​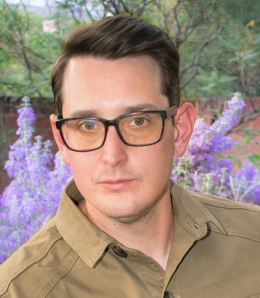 Dr. Peter Soland is a scholar of Latin American History specializing in modern Mexico and Latin America. He earned his doctorate in History from the University of Arizona in 2016. and subsequently accepted a position as a Postdoctoral Fellow with the Center for Southwest Studies at Fort Lewis College in Durango, CO during the 2016-2017 academic year. Most recently, he was an Assistant Professor of Latin American History at Southeast Missouri State University in Cape Girardeau, MO. His first book, Mexican Icarus: Aviation and the Modernization of Mexican Identity (University of Pittsburgh Press, 2023) examined the development of aviation in Mexico. His current monograph project, The Radiance of Tlatelolco: Politics, Culture, and Nuclear Technology in Latin America, 1938–1994, investigates the history of atomic science and nuclear development in Latin America. He was awarded a 2023 Research Fellowship from the Arizona Historical​​.
---
2022
The Department of History, Humanities, and Languages hosts Student Research Conference
On Wednesday, December 7, 2022, the Department of History, Humanities, and Languages hosted its 5th annual Student Research Conference, on the theme "Scholarship Without Borders". Ten students presented their work in English and Spanish on a variety of topics in history, philosophy, literature, and creative writing. The students came from UHD, UH Main Campus, UH Clear Lake, and Sam Houston State University. The conference attracted a large audience for lively Q&A and discussion. The conferences' Best Paper Award went to Taylor Hite and her presentation on "Breaking the Golden Cage: Ottoman Harems and the Sultanate of Women". She is a senior at the University of Houston-Downtown, majoring in history and political science with a minor concentration in international politics.
---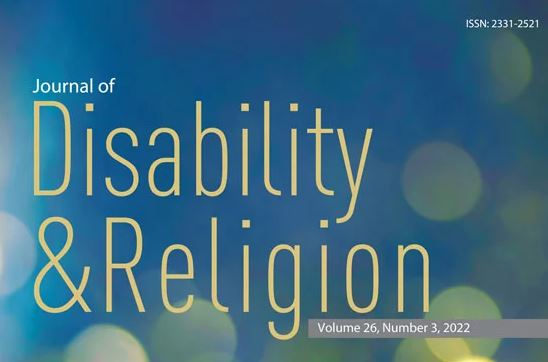 Dr. Chism Publishes Research on Tubman in Disabilities & Religion
Harriet Tubman's life has attracted the attention of disability scholars because she suffered from a disability while serving on the Underground Railroad. In a recently published article-Dr. Jonathan Chism, Assistant Professor of History at UHD-documents and analyzes Tubman's life and attitudes. He grapples with an ethical quandary in a small portion of her narrative, particularly her authoritarian rule regarding shooting weakened fugitive slaves who considered returning to slavery. Chism argues that Tubman's draconian rule problematically condoned corporal punishment, an assimilationist method slaveholders employed to control Blacks and to shape them according to their will. Read Dr. Chism's Abstract on Tubman
Dr. Chism teaches classes on U.S. Civil Rights, African American history, U.S. history, and the history of religion.
---
Students Study Martin Luther King Jr. and Malcom X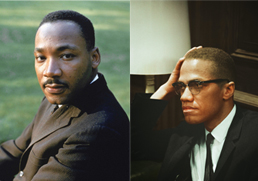 Students in Dr. Chism's "Martin Luther King Jr. and Malcolm X" service-learning designated course will be using oral history to examine ways different local groups have framed, preserved, and transmitted King's legacy during MLK Day celebrations in Houston. Community leaders from Houston's Black Heritage Society, which organizes an annual MLK Day parade in Houston as well as the Rothko Chapel, which organizes MLK Day programming such as Songs for Justice, will be discussing the history of their MLK day initiatives with Dr. Chism's class. Students will ask the presenters thoughtful questions about their initiatives drawing on course content and their study of the local organizations. In addition to engaging local leaders who have organized and spearheaded MLK Day events, students will also imagine new ways of honoring King's civil rights legacy considering their study of King and Malcolm X. Students will submit a final reflection paper in the form of an op-ed that they may consider submitting to a local media outlet such as Dateline (UHD's newspaper), the Houston Chronicle, or the Houston Defender for MLK Day in 2023.
---
Engaged Scholars Initiative
History faculty, Dr. Johnathan Chism joins the Engaged Scholars Initiative. From ESI Cohort Website: "The 2022-2023 cohort of Engaged Scholars consists of 15 engaged faculty, staff, and administrators from Campus Compact member institutions across the country. This group of Engaged Scholars will meet virtually and in person over the course of a year, attending retreats and monthly meetings, participating in mentorship opportunities, and pursuing scholarly projects." Read more Engaged Scholar Initiative News