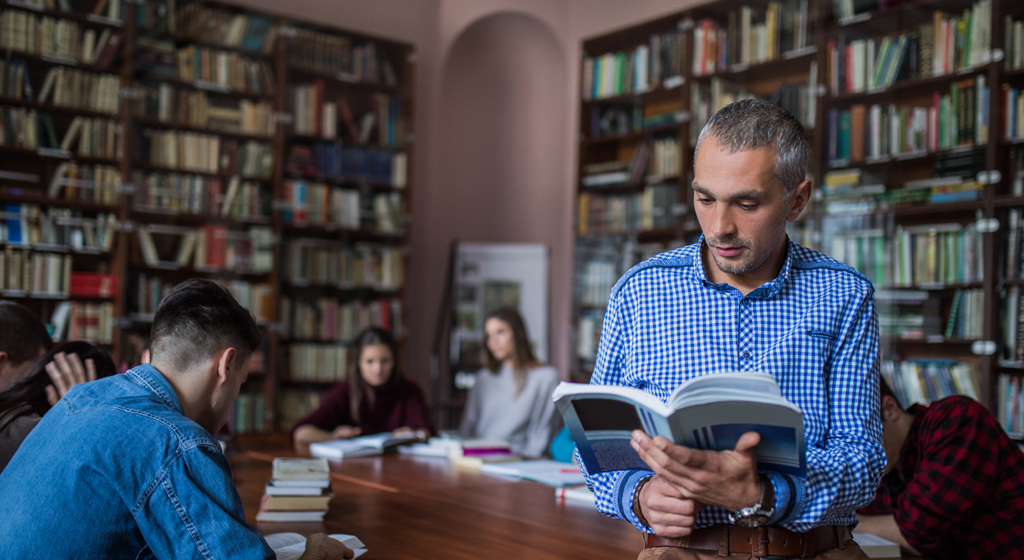 Bachelor of Arts in History
The Bachelor of Arts in History at University of Houston-Downtown develops skills in writing, research, problem-solving and cultural sensitivity which prepare them for post-graduate study as well as professional success.
Degree Requirements
The B.A. in History requirements can be completed online or face-to-face. The program offers an opportunity to gain a comprehensive understanding of the political, social, and commercial history of the United States and the world. Your post-core history coursework requires a minimum of 33 hours in the major and two semesters of a single foreign language. Examples of history courses include:
Ethnic Minorities in American History
History of Mexico
The Vietnam War
20th Century Russia
Middle Eastern History
Latin American History
Historical Methods
History of Religion in the United States
B.A. in History Degree Information
The following four year degree plan is based on the UHD academic catalog. Students should meet with a UHD Academic Advisor to develop their own plan.
Secondary Education Concentration
Social Studies Secondary Education
Careers
The study of history teaches a student critical thinking, detailed analysis, and effective communication. As a result, a bachelor's degree in history from UHD could lead to careers in:
Federal intelligence agencies
Political campaigns and advocacy groups
Research institutions
Libraries
National and local news networks
Schools and universities
Suggested Minors
Gender Studies - 18 Hours Minimum
Ethnic Studies - 18 Hours Minimum
Religious Studies - 18 Hours Minimum
Professional Writing - 18 Hours Minimum
One or more documents on this site are in PDF format. In order to view and print these document(s), you will need the Adobe Acrobat Reader software. It can be downloaded from the Adobe website.
Degree Coordinator
David Ryden, Ph.D.
N1043
713-221-8476
rydend@uhd.edu

CHSS Transfer Information