Certificate in Graduate Mathematics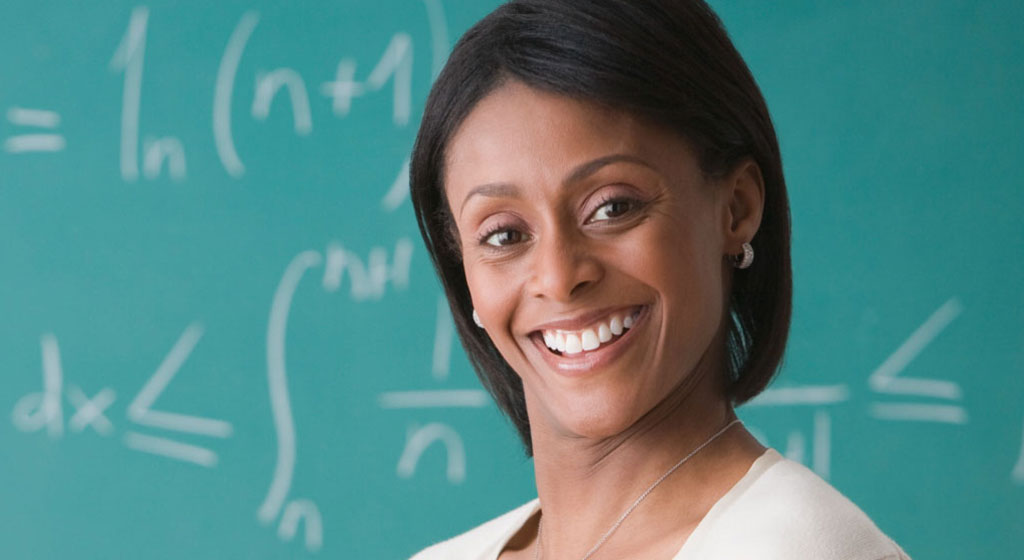 College of Sciences and Technology Graduate Advising
Contact Information

Phone: 713-223-7972
Email: cstgrad@uhd.edu
---
---
---
Program Description
The Certificate in Graduate Mathematics allows students to take a variety of theory and application-based courses to strengthen their knowledge of mathematics and to prepare them for future careers, graduate degrees, and teaching opportunities. To earn the certificate, students must successfully complete with a B or better four graduate mathematics courses but are welcome to take additional graduate mathematics courses to work towards meeting requirements for teaching dual-credit mathematics at the high school level or introductory mathematics at the collegiate level. Some students may wish to continue on to UHD graduate degrees such as the Masters of Arts in Teaching or the Masters of Science in Data Analytics.
Courses are taken for the Graduate Mathematics Certificate can be applied to these other graduate degrees, as well. Although not an online program, many certificate courses are offered in a variety of formats including fully online, hybrid and face-to-face. Courses are offered during long semesters and in summer semesters and are taught by UHD Mathematics and Statistics faculty.
---
Who Should Apply?
The Certificate in Graduate Mathematics is perfect for students who are interested in pursuing a graduate degree in a mathematics-related field but either want a refresher on important concepts in mathematics or want to begin slowly by taking one or two courses at a time. It is also fitting for those practicing teachers who are looking to complete or begin their graduate mathematics hours to teach dual-credit mathematics at the high school level or entry-level undergraduate mathematics at the collegiate level*. Courses are offered at night, online and hybrid to fit busy schedules as well as during the summers.
*Southern Association of Colleges and Schools Commission on Colleges (SACSCOC) requires those teaching dual-credit or collegiate mathematics to have a Master's degree in some field and a concentration in mathematics (18 credit hours in mathematics). This certificate requires 12 hours so students will need to take an additional 6 hours to complete the graduate concentration requirements.
---
Graduate Mathematics Certificates Requirements
The Graduate Mathematics Certificate requires a minimum of 12 graduate semester credit hours from the graduate mathematics courses offered at UHD. Students are welcome to take additional courses in graduate mathematics as required for their intended career or graduate degree.
| | |
| --- | --- |
| MATH 5300 | Survey of Undergraduate Mathematics |
| MATH 5301 | Advanced Numerical Methods |
| MATH 5302 | Mathematical Statistics |
| MATH 5305 | Complex Variables and Applications |
| MATH 5306 | Modern Algebra |
| MATH 5307 | Analysis |
| MATH 5310 | Statistical Foundations of Data Analytics |
| MATH 5311 | Multivariate Analysis and Nonparametric Statistics |
| MATH 5314 | Differential Geometry |
| MATH 5315 | Mathematical Modeling |
| MATH 5316 | Applied Regression Analysis |
| MATH 5390 /6390 | Special Topics in Mathematics |
| MATH 6322 | Graph Theory |
| MATH 6399 | Directed Study |
For course descriptions please see the Graduate Catalog.
Earning the certificate is dependent upon satisfactory completion of all coursework with a minimum graduate grade point average of 3.0. Satisfactory completion of graduate courses includes completing all coursework with a grade of "B" or better.
Minimum Grade Point Average to remain in the Graduate Mathematics Certificate program
At most two grades of "C" will be allowed and then only if the cumulative GPA is 3.0 or higher. Upon receipt of a third grade below a "B" in any three graduate courses, or if the GPA drops below 3.0, the student will be academically dismissed from the program once all appeals are exhausted. If a student wishes to appeal their admissions decision, all written appeals must be directed to the Director of the Graduate program by emailing cstgrad@uhd.edu. For example, if a student feels that there was an error in any documentation received.
---
Transfer of Graduate Credits
A maximum of two approved courses may be transferred from another accredited university. A minimum grade of "B" is required for the course to transfer. All petitions for transfer credit must be submitted to the UHD Graduate Admissions Committee at the time of application for the committee's approval.
---
Application Deadlines
Spring 2024 US residents November 15 December 15 and International October 1
Fall 2024 US residents July 15 and International May 1
Summer 2024 US residents May 1 and International April 1
---
Admission Requirements
Admission requirements for the MS in Data Analytics are designed to identify applicants who have the ability, interest, and qualities necessary to complete the program. Admission is competitive and selective. Applicants must demonstrate that they possess the abilities, interests, and qualities necessary to successfully complete the program.
Applicants seeking admission will provide the following application materials for review by the Graduate Curriculum Committee. Please submit all documents to the Graduate Admissions office at

gradadmissions@uhd.edu:
A completed Apply SLATE application (Click on Apply Now below).
Submit (1,000 words or less) a personal statement addressing why you want to pursue a mathematics certificate.
Bachelor's degree conferred by a regionally accredited institution.
Official University transcript(s) from which the applicant earned a Bachelor's degree and an advanced degree (if applicable) indicating:

the last 60 semester credit hours of coursework and evidence of Bachelor's degree awarded and the GPA. As admission to the degree program is competitive, candidates with a cumulative GPA of 3.0 or higher will be preferred.
Successful completion of some sophomore-level or higher mathematics coursework including a Calculus sequence and at least one proof-based course such as Linear Algebra, Discrete Mathematics , or Introduction to Proof.

Students with an international transcript must submit their transcripts to UHD already evaluated for U.S. equivalency. Here is a list of approved agencies. If residential applicants are experiencing any delays in submitting their official transcript, we will currently accept unofficial transcripts indicating a Bachelor's degree conferred as part of the completion of the application.
Graduate Record Exam (GRE) Waiver can be requested for applicants with a GPA above 3.0 in their last 60 hours of college coursework.
Resume documenting any work experience that emphasizes personal and professional accomplishments.
One letter of recommendation or recommendation form an individual well-acquainted with your work and who is able to address your academic potential, for example, work supervisors and professors.

Test of English as a Foreign Language (TOEFL) score, if you are a graduate of a university where English is not the primary language of instruction (preferred TOEFL scores are: an Internet-based score of 81, a paper-based score of 553 or an IELTS score of 6.5 or higher). As a waiver to these English Proficiency Exams, the College of Sciences & Technology Graduate Studies office will accept as proof of English proficiency, full-time employment history of at least 3 years in a country where English is the primary language spoken, such as the US, UK, Canada, etc. Please submit the

English Proficiency Waiver Form

as part of your application documents to the Graduate Admissions office.
---
Admission Process
The Graduate Advisory Committee will evaluate applications using a matrix based on GPA, GRE score, relevant coursework or experience, recommendations, and other written materials in the applicant's file. The Graduate Advisory Committee will use the results of this evaluation to determine if an applicant is admitted. The Graduate Coordinator will notify students, in writing, of the committee's decision. If a student wishes to appeal their Admissions decision, all written appeals must be sent to the Director of the Graduate program. For example, if a student feels that there was an error in any documentation received; they may send an email to cst@uhd.edu addressed to Dr. Ermelinda DeLaVina along with any supporting documents. Application opens on September 5.
* Please view all of the application requirements on the UHD Admissions website before submitting your application.
---
Other Resources
While some students plan to stop with the certificate, others might decide to work towards a graduate degree at UHD. Information regarding two such programs, MSDA and MAT are below
---
Current Students
The College of Sciences and Technology, Graduate Studies currently offers a Master of Science in Data Analytics. We provide academic advising to current graduate students in the program. If you need assistance with personalizing your graduation plan to ensure you graduate within a timely manner, please schedule an appointment. All students have access to their degree evaluation on e-services and we are more than happy to assist you with any advising questions or concerns. Please see office hours below.
Contact for Office Hours:
Phone Number: 713-223-7972
Email: cstgrad@uhd.edu
---
Questions About Graduate Admission
Graduate Admissions Office
713-221-8093
713-221-2718
gradadmissions@uhd.edu
For any other information about the Graduate Certificate in Applied Statistics contact the Assistant Director of Graduate Studies, Angel Griffin at cstgrad@uhd.edu. Any applicant looking to appeal their admission decision can do so here: College of Sciences and Technology Graduate Admissions Appeal Form
---
Accreditation
The University of Houston-Downtown is accredited by the Southern Association of Colleges and Schools Commission on Colleges to award baccalaureate and masters degrees and certificate programs. Contact the Commission on Colleges at 1866 Southern Lane, Decatur Georgia 30033-4097 or call 404-679-4500 for questions about the accreditation of the University of Houston-Downtown.
---
One or more documents on this site are in PDF format. In order to view and print these document(s), you will need the Adobe Acrobat Reader software. It can be downloaded from the
Adobe website
.