Nursing
Bachelor's of Science in Nursing
Undergraduate (Bachelors)
On Campus (In-Person)

Bachelor of Science in Nursing
Completion Program (RN to BSN)
Build your future
Nurses promote health, prevent illness, care for patients who are suffering, provide treatment for the human response to illness, and improve the health of individuals, families, communities, and populations within the local neighborhood, the state, the nation, and the world. As a UHD nursing student, you will complete clinical experiences and learn from the best medical professionals inside the Texas Medical Center and community agencies.
Prepare for an Exciting Career
A degree in Nursing from UHD prepares students for a variety of careers. Career paths include nursing care, management, teaching and community service careers in local, state, and federal healthcare settings. Some careers in nursing require additional education beyond the bachelor's degree, and this degree will provide a strong foundation for that education.
-------
The BSN Degree at UHD offers students a strong educational foundation in nursing, while also providing them with the leadership and critical thinking skills necessary for a challenging career in any healthcare setting, or in the pursuit of a graduate degree. Students are strongly encouraged to participate in undergraduate research as part of their educational experience. Read about us.
Five reasons to choose UHD for your nursing degree
Tuition is affordable
Only 33 hours to complete the program
Convenient class schedule
Great location, close to the medical center
Excellent academic team and faculty
Career Opportunities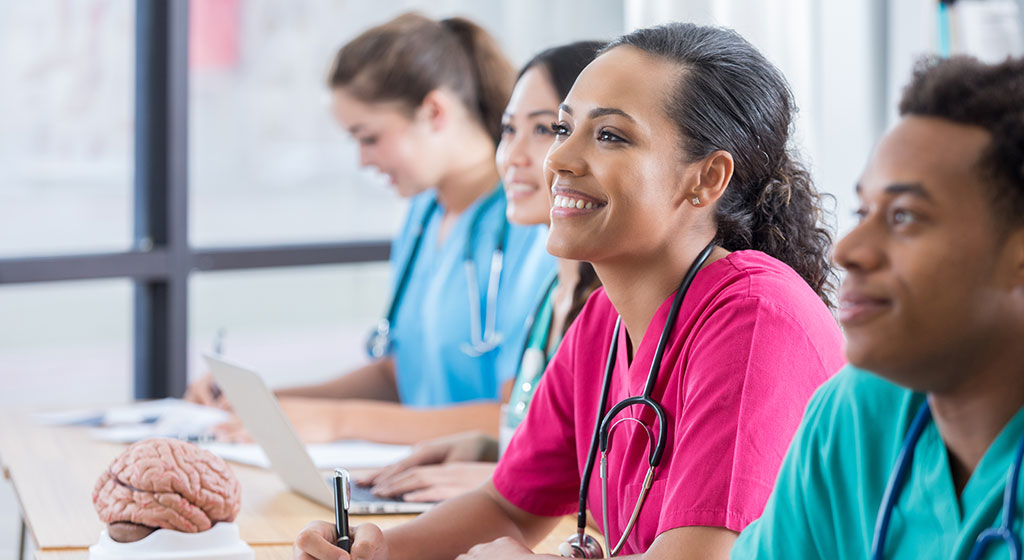 | | | | |
| --- | --- | --- | --- |
| | | | |
| | | | |
| | Inpatient/ Outpatient Centers | | |
| | | | |
Degree Plan
This program is designed to be a degree completion degree for students that have already received an Associate of Applied Science in Nursing (AASN) degree along with their RN license.
Nursing Degree Plan
Admission Requirements
Submit an application via www.applytexas.org
Pay non-refundable $50 application fee
Submit official transcripts from all colleges/universities attended
Submit an official transcript of an associate degree in nursing (ADN)
Provide evidence of a valid, unencumbered Texas Registered Nurse or a multi-state compact license
Submit proof of current CPR/AED certification
Other admissions requirements, 2.0 GPA, C or better in Nursing courses
How to Apply
Applicants must provide evidence of a valid, unencumbered Texas Registered Nurse or a multi-state compact license.
Information Session (Virtual)
Wednesday, 2 PM - 4 PM
Zoom
Accreditation
The baccalaureate degree program in nursing at The University of Houston-Downtown is accredited by the Commission on Collegiate Nursing Education, 655 K Street NW, Suite 750, Washington, DC 20001, 202-887-6791.
-----
One or more documents on this site are in PDF format. In order to view and print these document(s), you will need the Adobe Acrobat Reader software. It can be downloaded from the Adobe website.