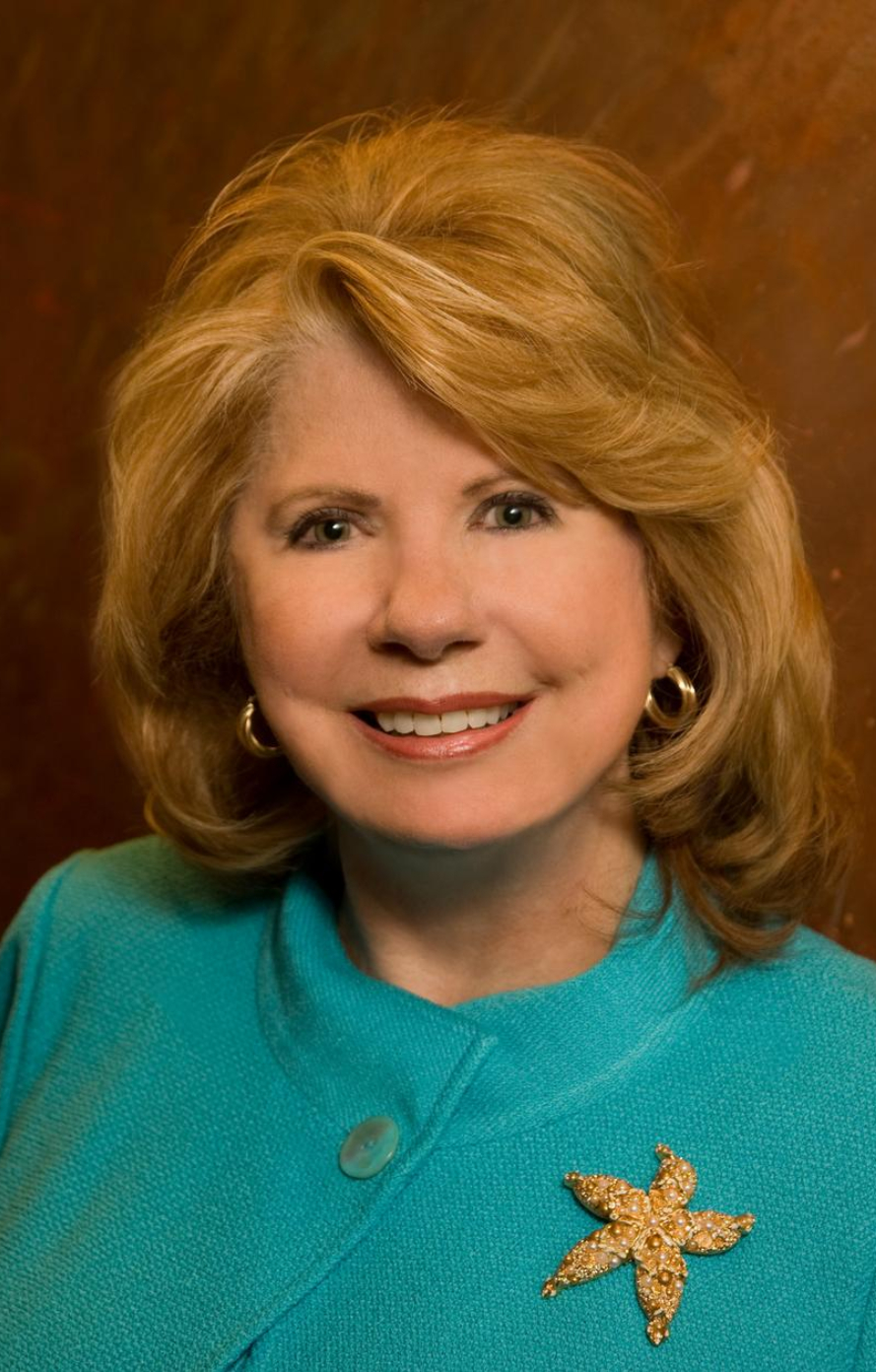 Joni Baird
President
Joni Baird Consulting
Following a distinguished career in the public and private sectors, Joni Baird is consulting with private, public and nonprofit organizations. She has proven expertise in creating high-impact programs for community engagement, charitable investments, stakeholder engagement, volunteerism, sponsorships, issues management, emergency/crisis management and local government relations to advance strategic objectives. Baird has also been an investigator for a sheriff's department and managed corporate security for a major corporation.

She earned an undergraduate degree in Business Administration and a Masters degree in Management both from Regis University in Denver, Colorado. In 1999, Ms. Baird received the Excellence in Teaching award from Regis University, where she was an Adjunct Professor in the Masters of Nonprofit Management program and also taught in the distance learning program.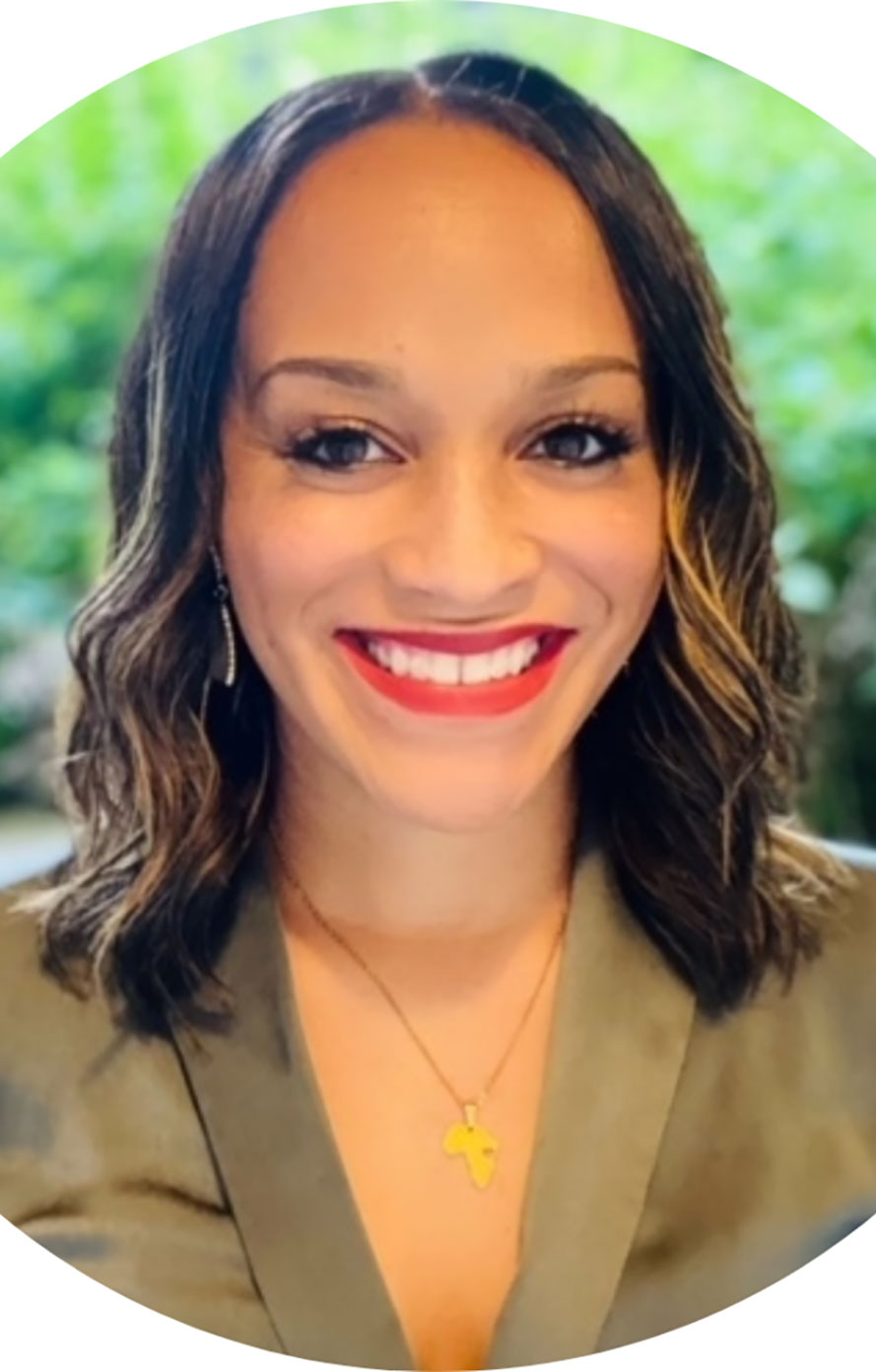 Quincy Boyd
Quincy Boyd has a passion for increasing equity in education. As a product of Texas' public schools, Quincy knows firsthand the impact a quality education can have on a student's future. She began her career leading college access programs in school districts across Texas. Quincy subsequently joined the admissions office at Harvard University, where she gained a holistic understanding of how the college admissions process works, while successfully leading initiatives to increase campus diversity. She has used that experience to provide free college counseling to students who might not otherwise have access to one-on-one support. After returning to Texas to engage with the K-12 sector, she focused on building inclusive learning environments in schools, and strengthening education services for the most resource constrained families.

Quincy is deeply committed to investing in the future of students through serving on several boards and committees including the advisory committee to adopt a statewide African American studies course and SAISD's Young Women's Leadership Academy—Primary. She strives to foster intellectual curiosity in others while honing her own skills by actively seeking development opportunities. Most recently, she participated in cohort-based training with Community Engagement Partners, Promise54, and the Racial Equity Institute. A proud first-generation college graduate, Quincy holds a B.A. in Sociology from The University of Texas at Austin, and an Ed.M. in Education Policy and Management from Harvard University. Outside the office, Quincy enjoys spending quality time focusing on her faith, family, and friends. She's married to Gerald and they have two children together, Harper and Logan.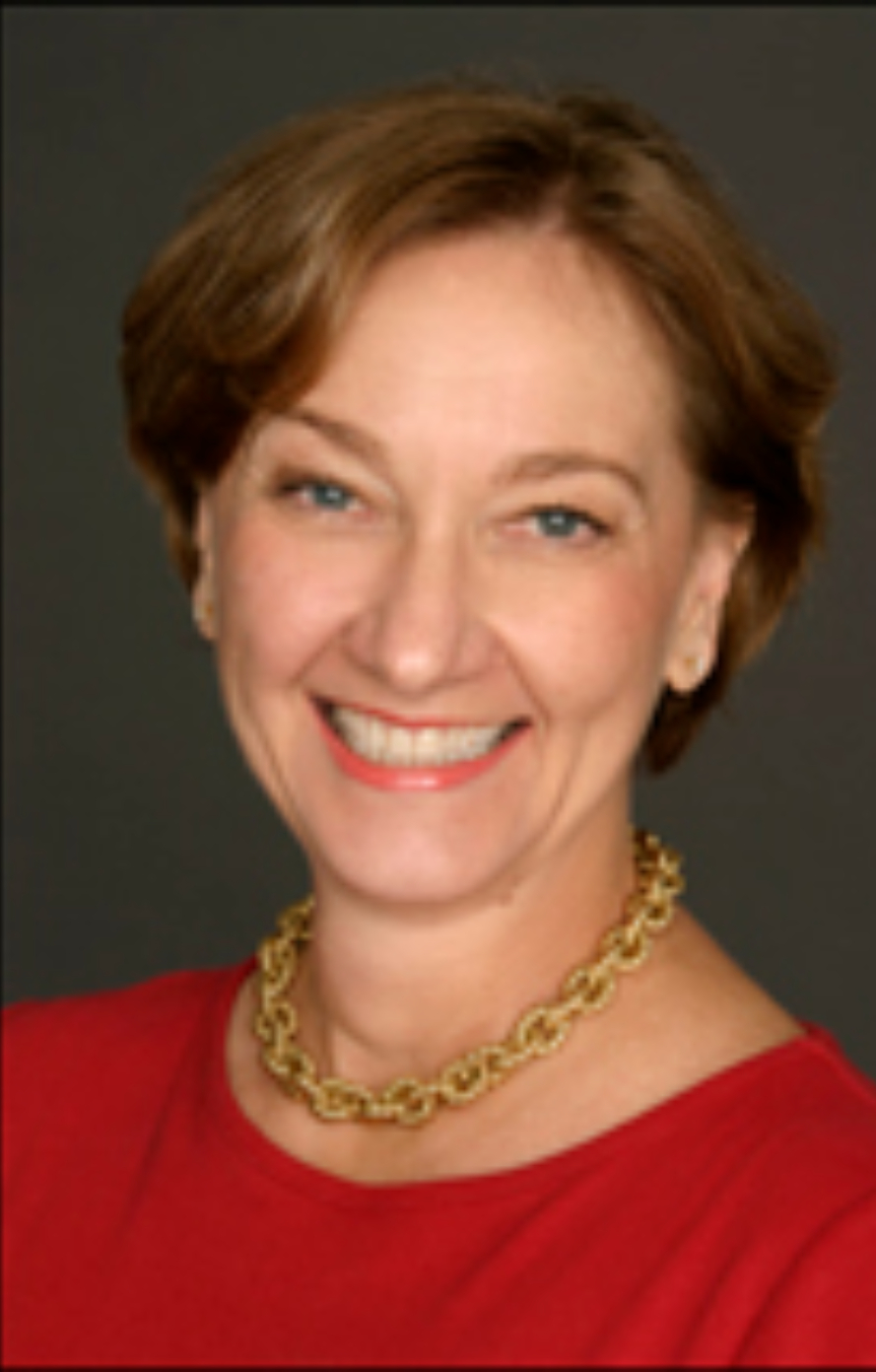 Helen Vollmer Caudle
Senior Consultant, 4C
Past Chair, UT Moody College of Communications Advisory Counsel
As a Principal of Caudle Crisis & Communications Counsel (4C), I help organizations, companies and individuals find their voice and then be heard to achieve their objectives. My in-depth experience in branding, messaging and positioning as well as in strategic communications marketing in a wide array of industries enables my clients to tell their story in order to help launch, protect or enhance their brand. As the immediate past Chair of the University of Texas Moody College of Communication Advisory Council, I leverage my deep knowledge in the education, philanthropic and corporate arenas to affect change for improved outcomes and positive impact.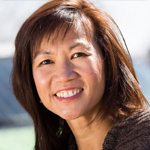 Thao Costis
President & CEO, SEARCH Homeless Services
Thao Costis is President and CEO of SEARCH Homeless Services, a leading Houston agency helping people move from the streets, into jobs, and safe, stable housing. During her 25-year tenure, she's focused on how SEARCH can best help people who are homeless transform their lives, improve their health, and change how the community addresses this problem. Prior to SEARCH, she worked at the Coalition for the Homeless of Houston/Harris County where she brought together 150 not-for-profit agencies to coordinate their efforts. Thao has a bachelor's degree in accounting from the University of Texas and an MBA from University of Houston.
SEARCH is a not-for-profit agency that pursues a mission of providing hope, creating opportunity, and transforming lives. SEARCH services engage, house, educate, and increase income of individuals and families who are homeless. For more information, visit SEARCH at www.SEARCHhomeless.org.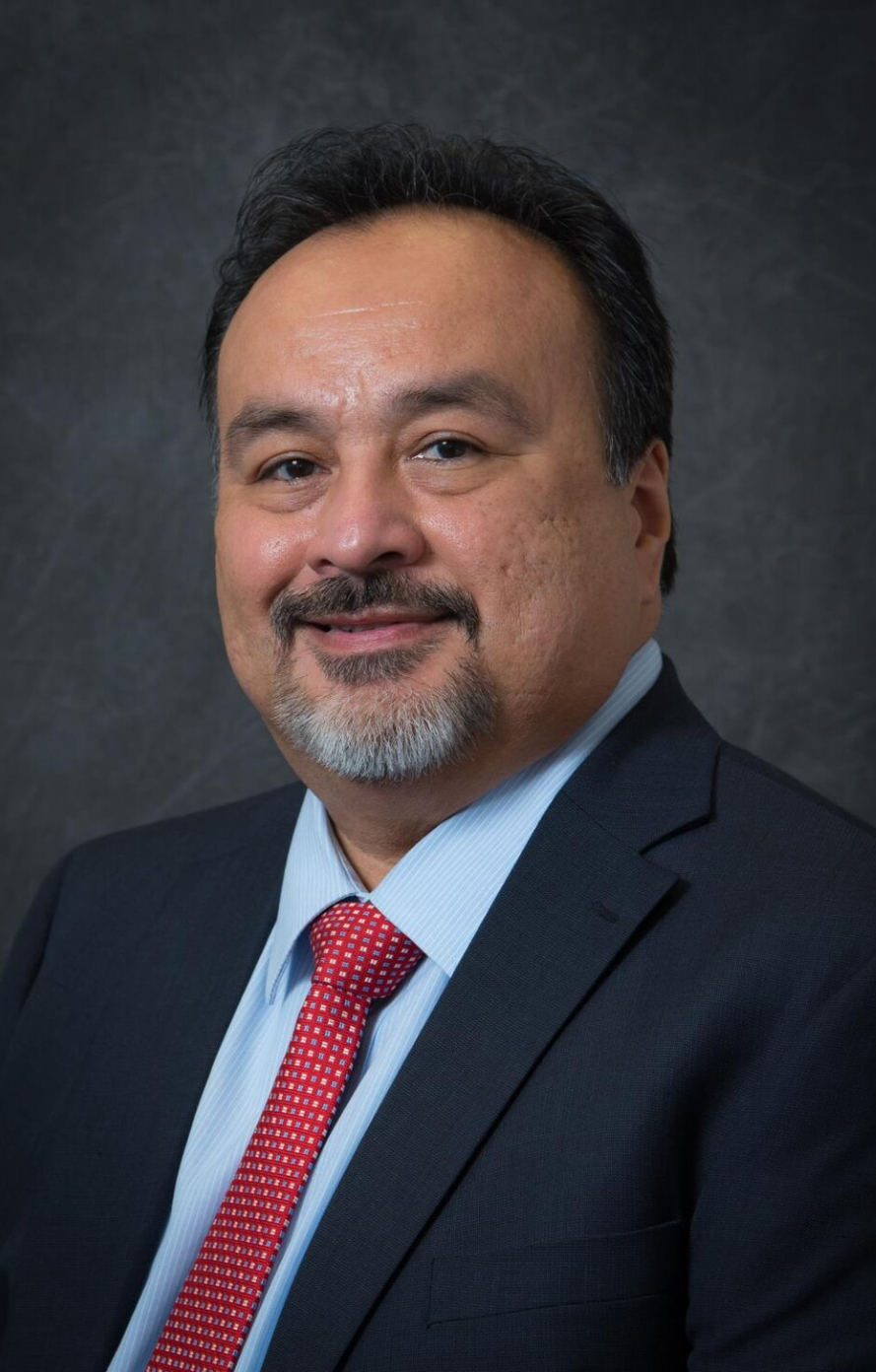 Henry Gonzales
Executive Director
Harris County Juvenile Probation
Henry has been with Harris County for more than 30 years. He started his career at Harris County with Pre-Trial Services and began his tenure with Harris County Juvenile Probation Department (HCJPD) as a diversion officer in the intake division. He eventually moved to the field services division of the department as a field officer, gang liaison and resource-training officer. As an administrator in this division, he managed a specialized unit that included enhanced supervision programs such as a community-based Special Needs/Mental Health Diversionary Program, aftercare and gang and sex offender supervision units. Henry is engaged in the communities he works in and has served on various boards and advisory committees, including the school board of a local charter school. Henry used this experience in his role as the Deputy Director of the department's Education Services Division, which is responsible for the department's Excel Academy Charter School campuses and the Juvenile Justice Alternative Education Program. In 2010, Henry became the Assistant Executive Director of HCJPD. He was appointed Executive Director in 2018.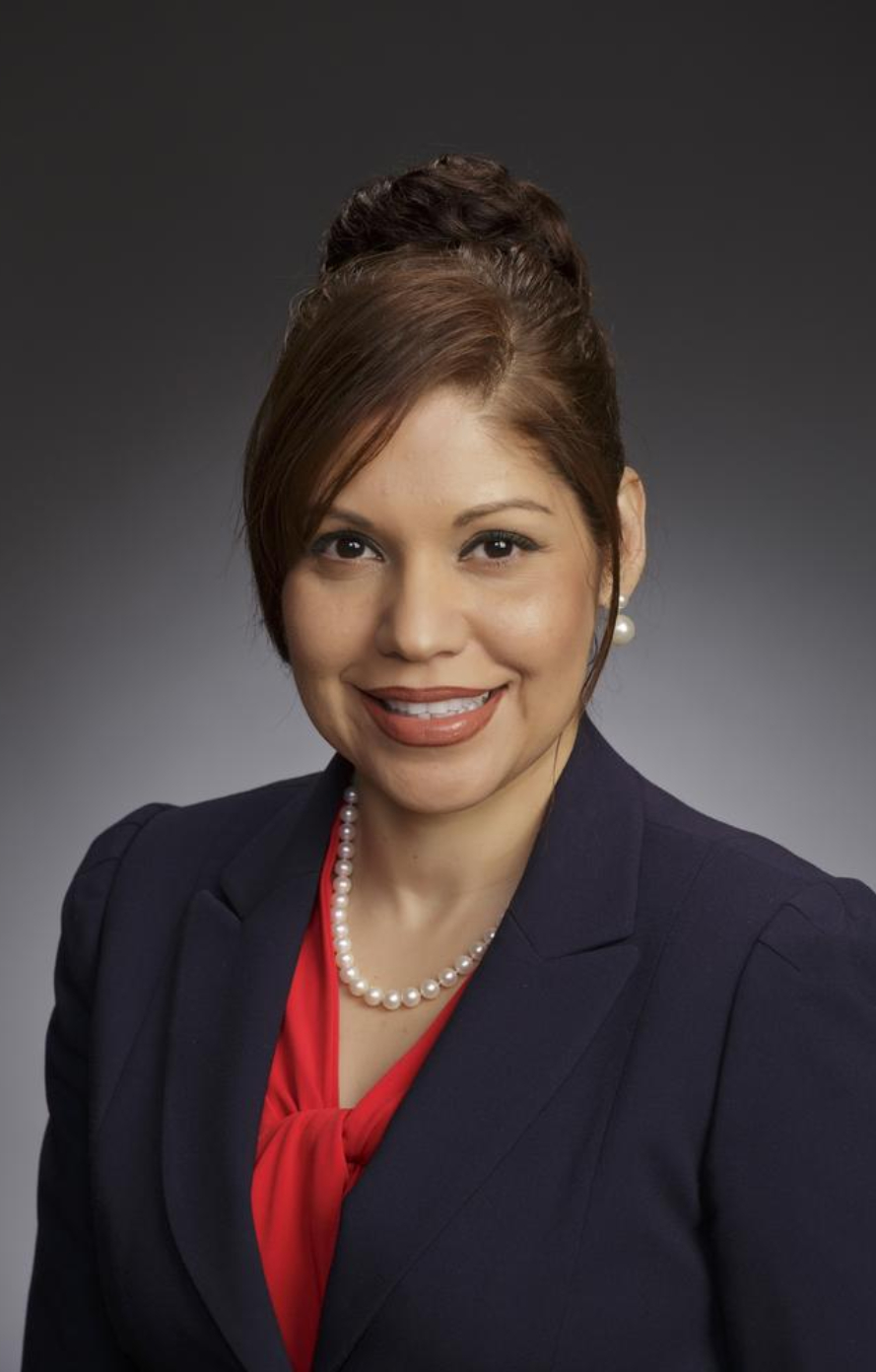 Melissa Gonzalez
President
HCC Southeast College
Dr. Gonzalez has served as the Southeast College President since October 1, 2017. During her tenure, she has led and developed the Level 1 certificate programs campaign, "Take One and Done," established the new Veterans and Military affiliated student center, restructured COE Logistics, developed the engineering program at Fraga Campus, and revitalized industry-led curriculum for both the welding and corrosion programs. Dr. Gonzalez has also served as Chief of Staff for the HCC Chancellor where she organized and prioritized system-wide projects and coordinated activities between college executives and other stakeholders. In addition, she directed administrative and operational functions.
Prior to joining HCC, Dr. Gonzalez served as the Vice-Chancellor of Workforce and Economic Development at Lone Star College where she also held several positions to include Interim Vice President at Greenspoint and Victory Centers, Special Assistant to the President, and Dean of Instruction. Dr. Gonzalez has served as Associate Professor of International Business Management and Assistant Chair for the Management Program at the University of Houston Clear Lake. She brings strong leadership experiences in academic, community, administrative and workforce development that make her an excellent addition to the Southeast College and the HCC System leadership teams. Dr. Gonzalez's extensive work in education as an administrator and faculty member, her vision, leadership accomplishments and keen focus on students and faculty, make her a perfect fit for HCC.
In addition to her expansive career experience, Dr. Gonzalez has served as a member of many education-related associations, including East End Chamber of Commerce, Near Northwest Management District, Academy of Management, and Business Association for Latin American studies.
She received multiple degrees from the University of Texas-Pan American that include a Doctor of Philosophy in International Business and Management, a Masters of Business Administration and a Bachelors of Business Administration.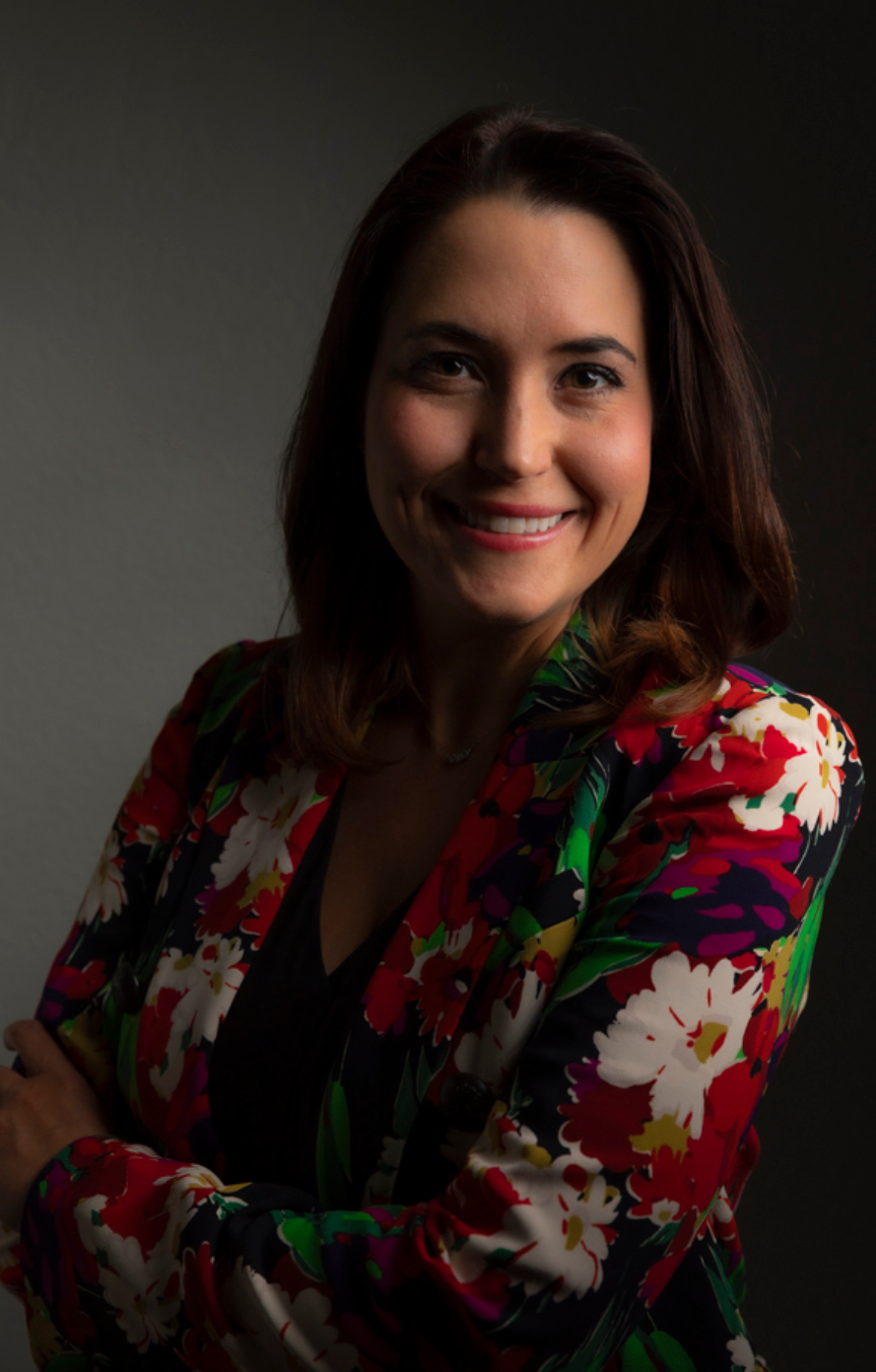 Jennifer Guzman
Vice President, Community Development & MDI Initiative
Texas Capital Bank
Native Houstonian Jennifer M. Guzman lived in Washington, DC and San Antonio, TX before returning home to Houston.
Jennifer obtained a Bachelor of Arts degree with a major in Political Science from George Washington University and a Master of Public Administration degree from the University of Texas at San Antonio where she completed research in human capital trends in women-business ownership. Following graduate school, Jennifer began working for Texans Can Academies in San Antonio at San Antonio Can High School and later at Houston Can Academy in fund development. She currently works for Texas Capital Bank in Houston as the Assistant Vice President of Community Development. In her current role, she works with many community non-profit organizations, community development corporations, city and county stakeholders and schools in capacity building, strategic planning, grant-funding and community organizing.
She has served on many boards including Initiatives for Healthy Communities, Solutions for Better Living, Multicultural Education and Counseling through the Arts, George Washington Alumni Club in Houston and San Antonio, Bexar County Community Plan, and YMCA of Greater San Antonio. She has consulted with political campaigns in San Antonio. Staying connected with her alma mater, she served on the George Washington University Alumni Association Board of Directors as a Member At Large for 5 years with the task of engaging alumni internationally. Jennifer currently serves on local boards including East Side University Advisory Board, YMCA of Greater Houston and Bayou City Blessings in a Backpack.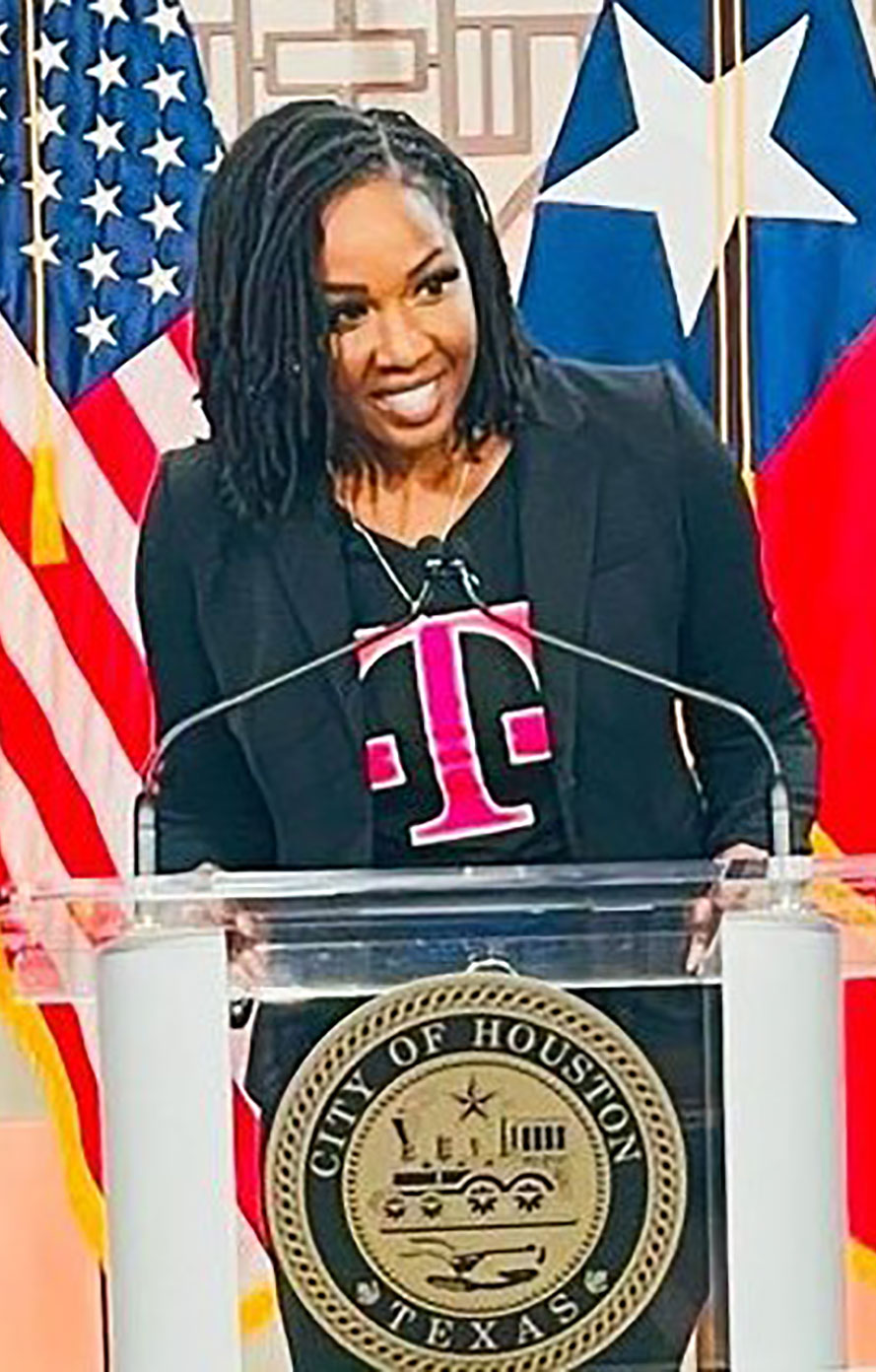 Kiesha King (Taylor)
Senior National Education Administrator at T-Mobile &
Founder of Prevail Virtual Learning Solutions LLC


Honored by the FCC Commissioner as a 2020 Digital Equity Innovator for providing 2 million students across the country with vital mobile connectivity during the pandemic, Dr. King is an avid thought sponsor who uses her more than 16-years of experience as an educator, administrator, and consultant working to find ways to reduce and close the digital divide for students. In her current role, she leads T-Mobile's education strategy and Project 10 Million, a $10.7 billion commitment to students that was designed to provide free internet service and free wi-fi hotspots to 10 million student households in need across the country.

As a keynote speaker and four times Forbes-published author, Dr. King is an avid advocate for distance learning, and works to assess the needs of schools, develop strategic technology solutions, and deliver program plans that are high quality, well-supported, and fiscally sound. Dr. King is a results-oriented fortune 40 organizational leader who is driven by an acute desire to connect the nation's most vulnerable children to online educational opportunities through distance learning programs that leverage advanced communications technologies and platforms.

Twitter: @ktayonline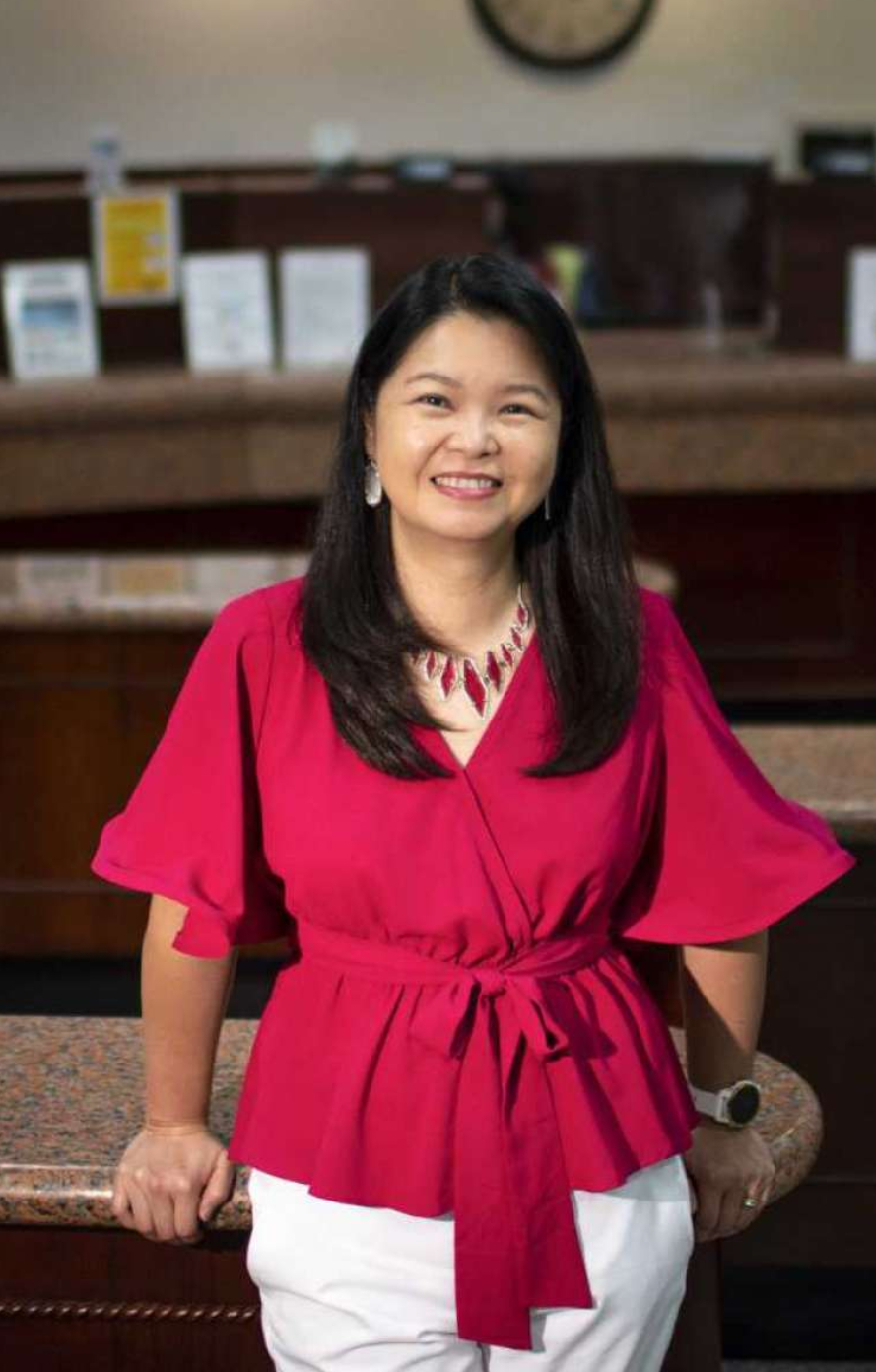 Jody Lee
Chairwoman
Southwestern National Bank
Dr. Jody Lee received her undergraduate degree from Rice University in 1989, graduated from the University of Texas Houston Medical School in 1994, and earned an MBA from George Washington University in 2012.
Dr. Lee serves on the executive board of several for-profit and non-profit organizations and is an active community volunteer.
In addition to working full-time as a radiologist, she also operates a growing commercial real estate company with more than 10 million dollar transactions in 2016.
Some of Dr. Lee's leadership experience includes Political Action Committee Chair for the Texas Radiological Society, Kingwood Regional Medical Center Radiation Safety Committee Chair, Entrepreneurship Organization of Houston Learning Chair, as well as a Board Member for Southwestern National Bank. Dr. Lee has numerous publications ranging from emergency radiology to Bleomycin-induced spontaneous pneumothorax.
Her current position as Learning Chair for the Entrepreneurs Organization of Houston gives her unique insight into different business industries and strategies as well as changing market trends.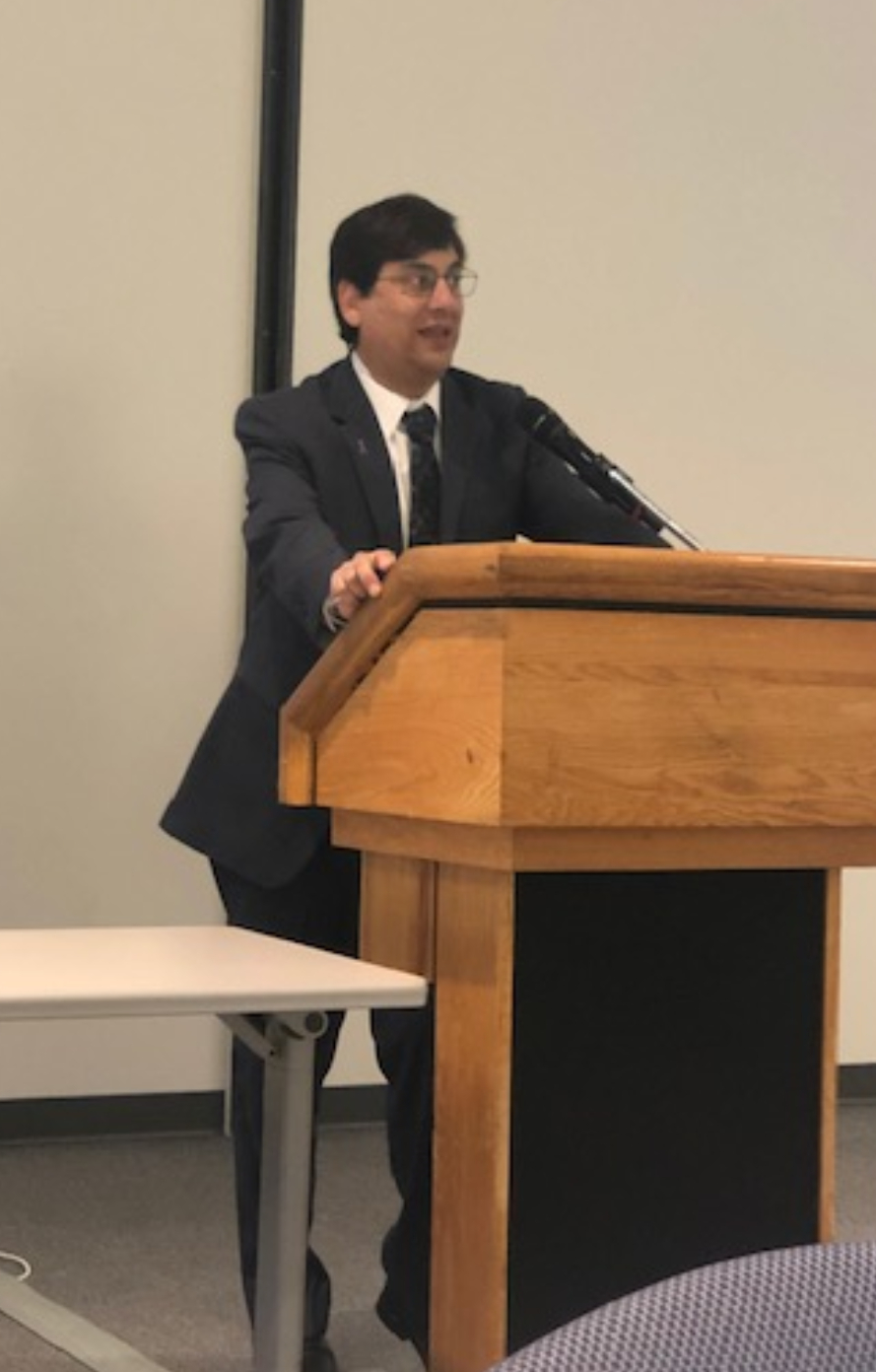 Joel Levine
Executive Director
Harris County Resources for Children and Adults
Mr. Levine has a long history as a Child Welfare Professional. Mr. Levine is the Executive Director for Harris County Resources for Children and Adults. He has been with Harris County Resources for 22 years. Harris County Resources provides services and supports for the children and families involved with the state child welfare program in Harris County, school and community-based services for child abuse and juvenile justice prevention and early intervention and the public guardianship program for incapacitated wards of the county probate courts. Prior to his current position, Mr. Levine served as Children Services Division Administrator. Previously he was the Director of Administration and Director of the TRIAD Program for County Juvenile Prevention and Early Intervention Services. Prior to Harris County Resources, Mr. Levine worked for the Texas Department of Family and Protective Services where he worked as a Caseworker, Foster Home Development Trainer and Supervisor and Program Director for Family Preservation.
Mr. Levine holds a Master's Degree in Social Services Administration from the University of Chicago and a Bachelor's Degree in Psychology with a Sociology Minor from Macalester College in St. Paul, MN. Mr. Levine is a Senior Fellow in the American Leadership Forum Houston Chapter (Criminal Justice Class IV), Board President for the Texas Network of Youth Services, Member of the Houston Galveston-Area Council Criminal Justice Advisory Council, and on the Advisory Board for Springfield College School of Professional and Continuing Studies-Houston Campus. Mr. Levine is an active member of the Rotary Club of Houston for the past 12 years. He currently serves as the Youth in Education Committee Co-chair where he is responsible for standing up a CPS Adoption Fair as his service project. He served on the Board of the Club from 2013-2016.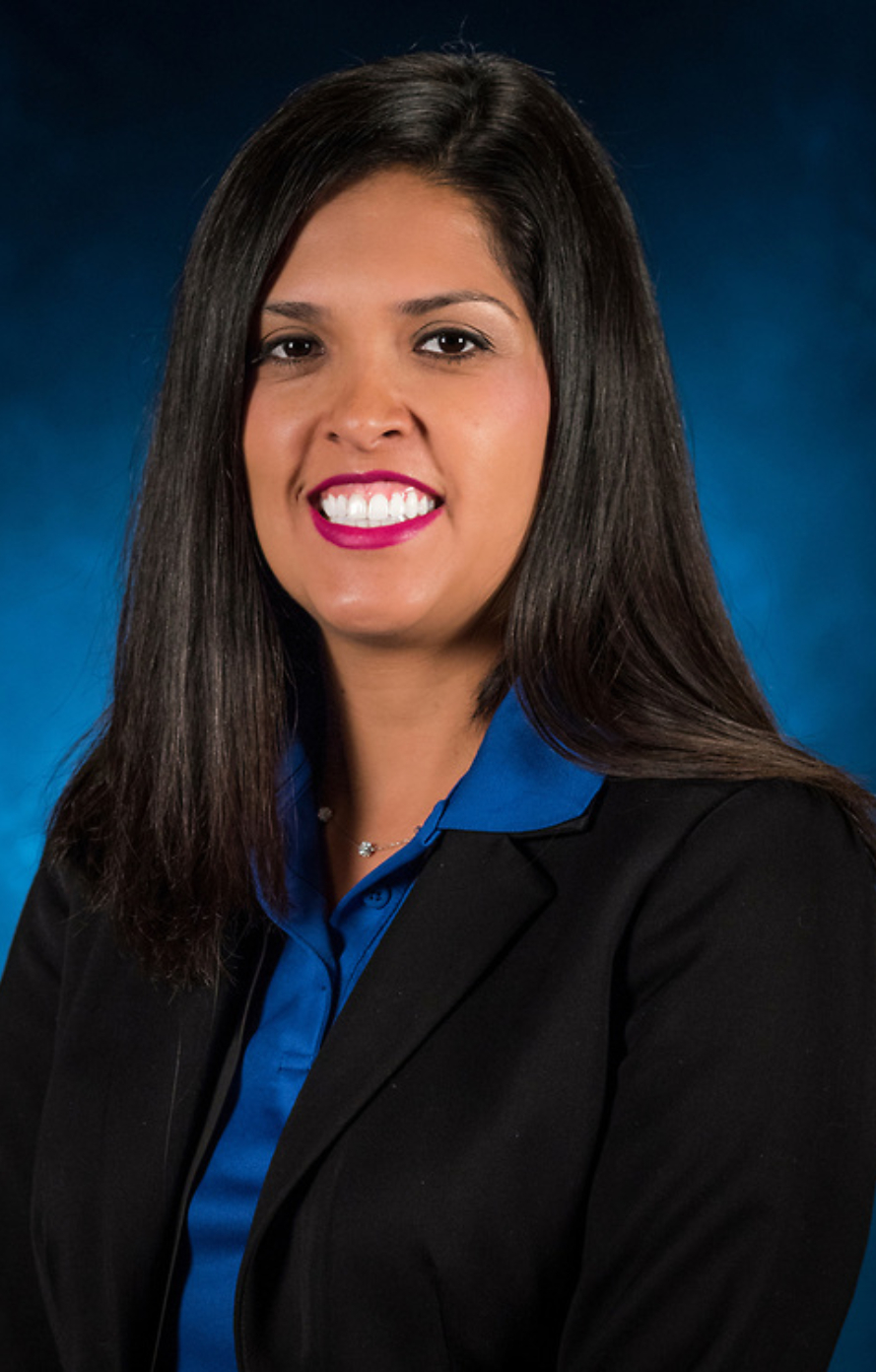 Diana Lum
Academics Program Manager, Talent Acquisition,
Houston Independent School District
Diana Lum serves as the Academics Program Manager in the Houston Independent School District. Diana leads two of the district's Grow Your Own Programs serving over 100 university students. Diana has been a part of Team HISD for 16 years and previously served as a Bilingual Teacher, Assistant Principal, Principal and Sr. Manager of Leadership Recruitment. She has also served as a Site Coordinator for the University of Houston.
While previously serving as Principal at Kennedy Elementary, her campus was ranked top 25%, received Gold Certification for being a Family Friendly School, named Literacy Champion by the Wade Smith Foundation and served as a Demonstration School for other HISD schools. Diana double majored at Texas State University earning her Bachelor of Arts in Public Relations and Spanish. She also earned a Master in Administration and Supervision from the University of Houston-Victoria. Diana has a passion for coaching aspiring educators while committing to closing the gap of students in Kindergarten through grade 12.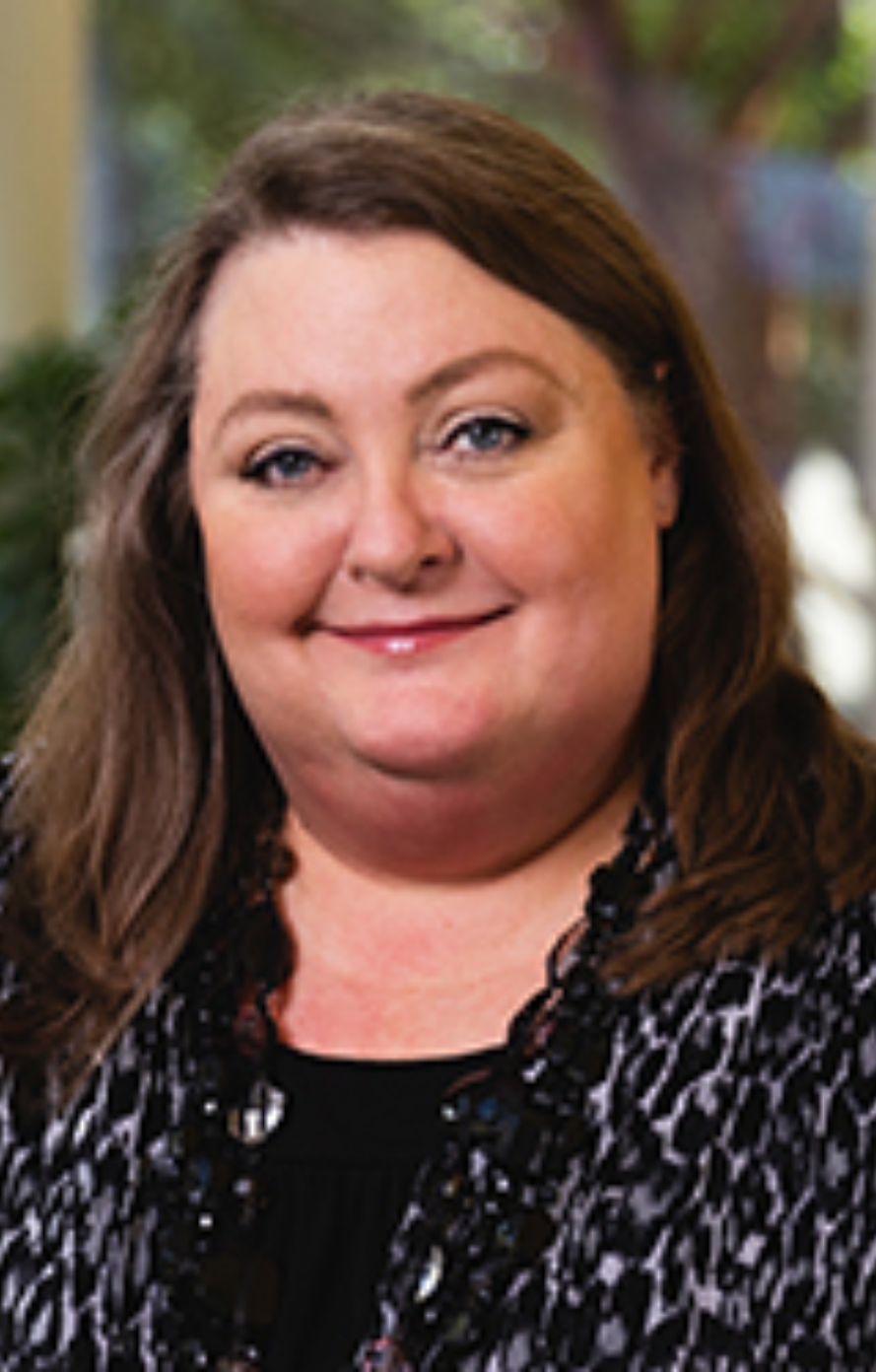 Margaret Oser
Vice President, Mission & Strategy
United Way of Greater Houston
Margaret Oser has 30 years of experience in nonprofit management, evaluation, and fundraising. Currently, Margaret is the Vice President of Mission and Strategy for the United Way of Greater Houston. She has spent the majority of her career within the United Way system in both Houston and San Antonio, Texas. During her time with United Way, she has led fundraising efforts in both the corporate and governmental sectors. She led the design and implementation of various community initiatives focused on resident-engagement and financial stability. She served as the lead evaluator for various programs and initiatives focused on asset-based community development, health, mental health, financial stability, substance abuse, character development, and basic needs. For over 20 years, she's served as a trainer on outcomes development and evaluation, board roles and responsibilities, and leadership development at the grassroots level. Margaret was fortunate to attend a two-year fellowship at Harvard's Kennedy School on family strengthening. The fellowship was a partnership between the Annie E. Casey Foundation, United Way Worldwide, and Harvard's Kennedy School of Public Policy. She is a trained facilitator and has facilitated numerous board and staff meetings and retreats. Margaret has served as the Executive Director of the Alzheimer's Association in Houston, Texas, which, at the time, served an 18 county region around Houston. Margaret is a graduate of the University of Texas at Austin and has committed her professional life to serving within the State of Texas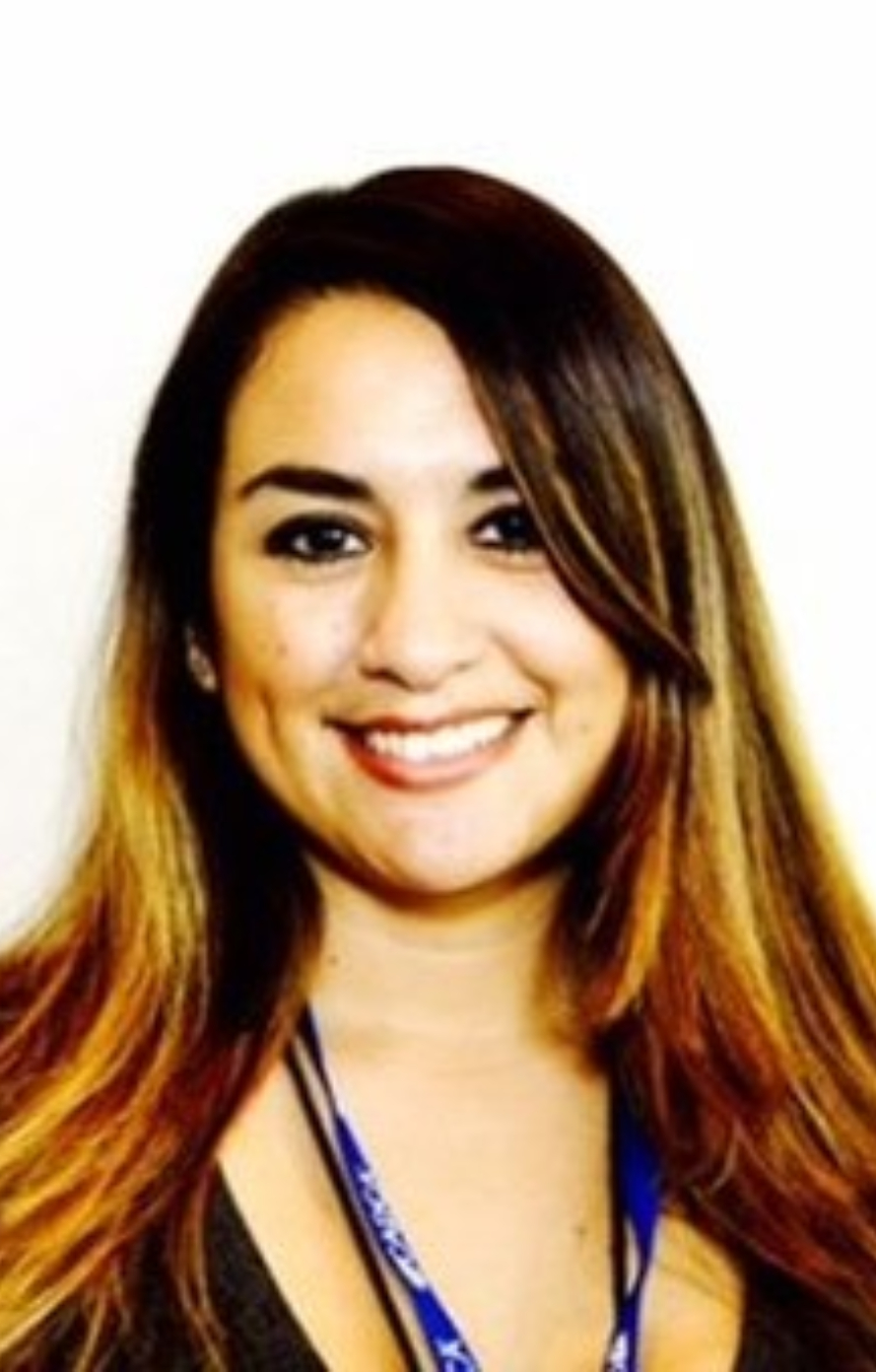 Elizabeth Perez
Director, Office of Communications, Education & Engagement
Harris County Public Health
Elizabeth Perez joined Harris County Public Health and Environmental Services Department (HCPHES) as the Director of Communications, Education, and Engagement (OCEE) in 2015. Her responsibilities include overseeing the overall communication and engagement methods of HCPHES, both internally and externally. Whether it be through the creation of educational videos and materials, marketing, and all forms of media, her office and staff serve as the supportive foundation to all of HCPHES and the community. Her experience in both healthcare and with national campaigns, educational and communication efforts, bring a unique level of expertise and resources to serve the residents of Harris County.
Before moving to Harris County, Elizabeth was a Public Health Advisor, Communication Specialist at the U.S. Department of Health and Human Services (HHS) in Washington D.C. During her time at HHS, Elizabeth worked at the Substance Abuse and Mental Health Services Administration (SAMHSA) and the Office of Minority Health (OMH). At SAMHSA, Elizabeth managed their Public Engagement Platform (PEP), which oversees the agencies communication and engagement efforts with the public, including the development of mobile apps and implementing the agency's plain-language efforts. At the Office of Minority Health, Elizabeth led various communication and education efforts to diverse populations, including outreach and enrollment of the Affordable Care Act (ACA), implementation of the National Standards for Culturally and Linguistically Appropriate Services in Health and Health Care (CLAS), and various observances and campaigns that aimed to reduce disparities and improve the health of all populations.
Prior to working at HHS, Ms. Perez worked at the National Coalition of Health Care, a think tank and advocacy group for the Affordable Care Act. Ms. Perez originally comes into the health policy and communication arena as a clinician, as she worked within the health care sector for over 8 years. As a clinician, she has coordinated various quality improvement and quality assurance measures aimed at improving the quality of patient care, improving patient flow, patient safety, and cost-effectiveness. She played a role in developing various policy changes within the hospital and worked on regional state policy, working with the Hospital Association of Southern California in studying and making recommendations addressing the influx of involuntary medical holds (5150s) within emergency rooms.
Ms. Perez is a California native and she received her Bachelors in Radiation Sciences, emphasizing in health administration and research, and a Masters in Public Health in Health Policy and Leadership from Loma Linda University.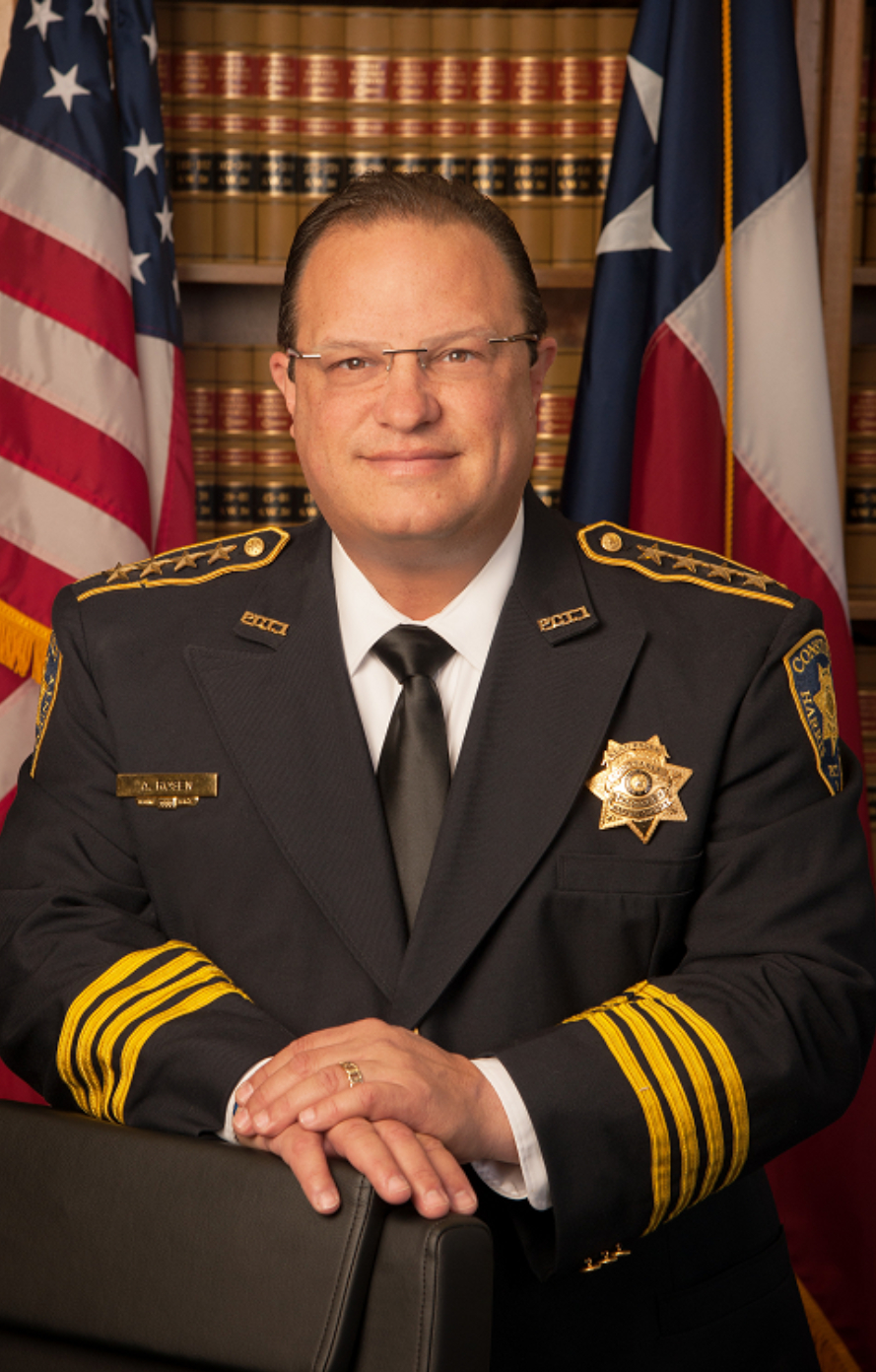 Alan Rosen
Constable
Precinct One Constable's Office
Constable Alan Rosen's law enforcement knowledge, ethics, business experience, training, and education help him manage and lead the Harris County Precinct One Constable's Office to further success and growth.
First elected in 2012 and re-elected in 2016, Constable Rosen has spent more than 29 years in local law enforcement at the Constable's Office and the Harris County Sheriff's Office. He has worked in the Patrol Unit, Marine Patrol Unit, Warrants, Narcotics and Mental Health.
Under Constable Rosen's leadership, the Precinct One Constable's Office was three times awarded the Mothers Against Drunk Driving (MADD) Outstanding Law Enforcement Agency of the Year and was also recognized as the National Night Out Rookie Agency of the Year. Additionally, during Hurricane Harvey, Harris County leaders tapped Constable Rosen to manage the security for the entire NRG shelter for all residents of Harris County. Constable Rosen established the first homeless outreach team for the department. He believes deeply in being a social service law enforcement agency that routinely aids the homeless and opens warming centers for them during cold weather events.
The constable was awarded the Presidential Volunteerism Award for 2009, 2010 and 2011. He is the recipient of the Greater Heights Chamber of Commerce's Government Advocate of the Year award for 2013. He is proud to have received the Acres Home Chamber of Business and Economic Development Inc.'s Empowerment Award in Community Politics for 2014. He is the recipient of the Chauncy Glover Project's Heart of Houston Award and the Crime Stoppers Johnny Klevenhagen Award. In November of 2017, Constable Alan Rosen also was chosen as "Elected Official of the Year" by the LGBT community and its F.A.C.E. Awards which honor First Achievers in Community Excellence. In 2018 he was the proud recipient of The Latino Learning Center's Humanitarian Award and was recognized by "K9s 4 COPs" as a Public Service Honoree with the "Texas Strong Award".
Constable Rosen is a former co-chair of the Harris County Criminal Justice Coordination Council, which is responsible for reforming the Criminal Justice System in Harris County. He served or is serving on multiple local civic boards and committees, including MD Anderson Cancer Center Advance Team board of directors, the Greater Houston Visitors and Convention Bureau board of directors, the Houston Police Department – Citizen Review Committee, the Beth Yeshurun Day School Board of Directors (development chair), Beth Yeshurun Synagogue (security committee) and the Greater Heights Area Chamber of Commerce board of directors. He also serves on the Seven Acres Jewish Geriatric Home board of directors and currently co-chairs the Harris County Law Enforcement Technology Committee.
He is a Senior Fellow of the American Leadership Forum, a Life Member of the 100 Club of Houston, and a Life Member of the Houston Livestock Show and Rodeo.
Constable Rosen earned a Bachelor of Science degree in Criminal Justice from University of Houston-Downtown, graduating with honors. He is deeply committed to keeping families safe, aggressively addressing crime issues and improving the quality of life for all residents of Precinct One. He and his wife and children are proud residents of the precinct.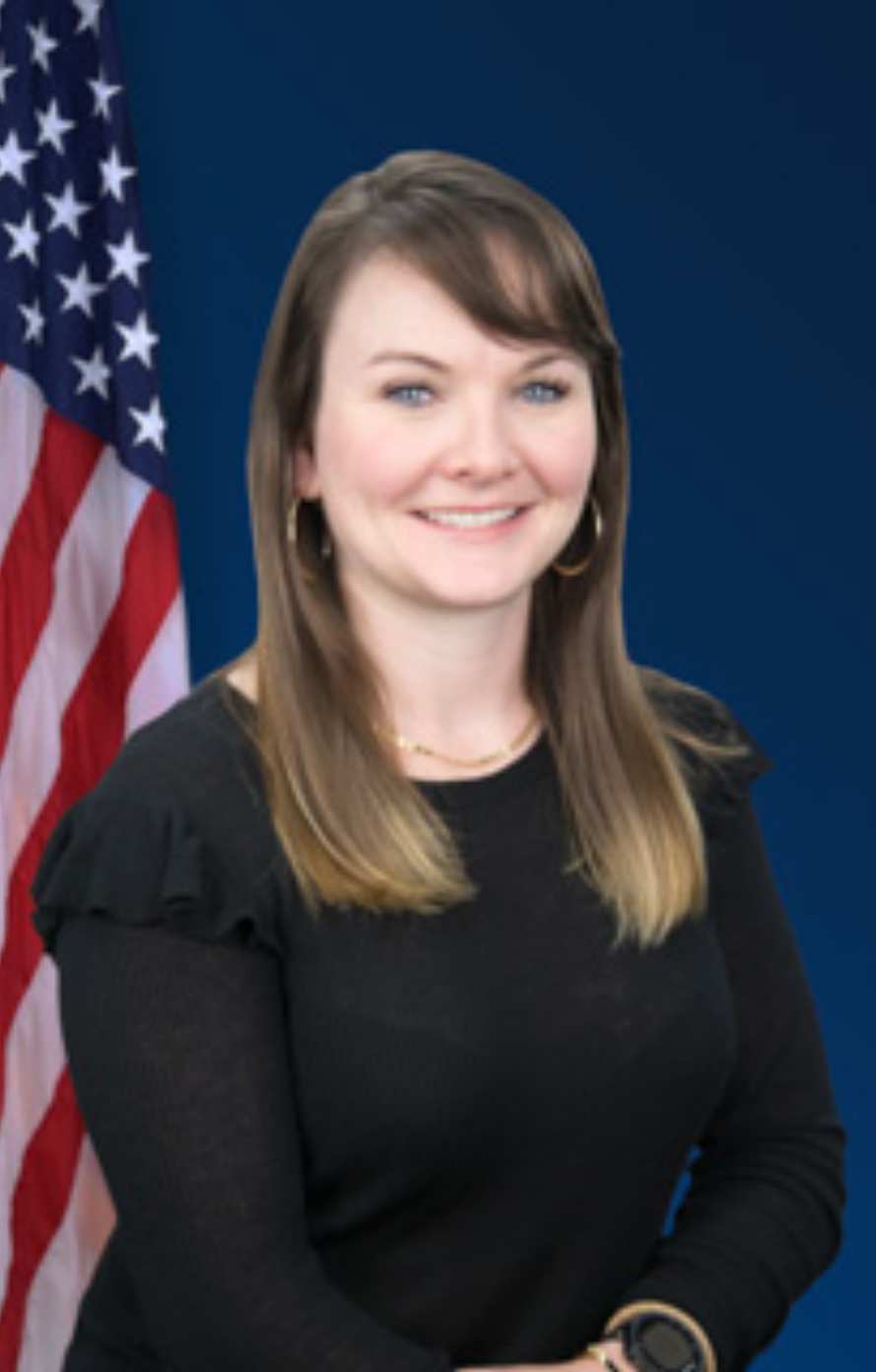 Virginia Ryan
In-Custody Population Manager
Harris County Sheriff's Office
Virginia Ryan currently works as the In-Custody Population Manager for the HC Sheriff's Office. Ms. Ryan was very successful in significantly impacting the number of people incarcerated in New Orleans during her role as Deputy Supervisor of Client Services Division for Orleans Public Defenders.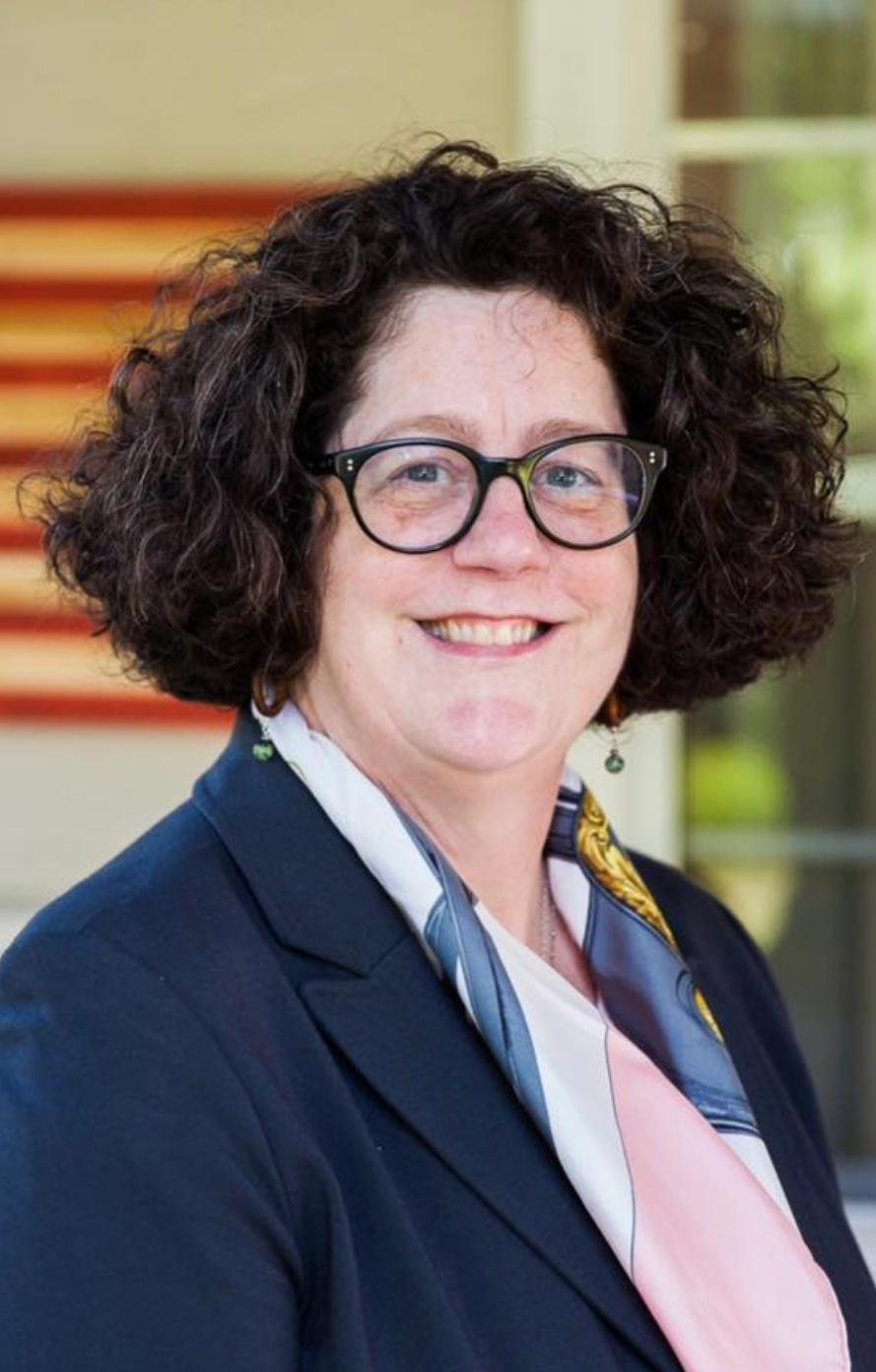 Jennifer Varela
Licensed Clinical Social Worker
Board Approved Clinical Social Work Supervisor
Jennifer Varela is a skilled licensed clinical social worker and board-approved clinical social work supervisor specializing in the trauma-informed design, implementation, management, and evaluation of ethical client care strategies embedded within criminal justice agencies. She is a client-centered therapist specializing in working with people who have experienced trauma. She earned a Master of Social Work and Bachelor of Arts, with a major in sociology and a minor in English. She has been trained in and utilizes a variety of evidence-based therapeutic interventions including EMDR, Cognitive Behavioral Therapy (trained with The Beck Institute), Dialectical Behavioral Therapy, Motivational Interviewing, and other methodologies.
She has 25 years of experience working as a program director and licensed clinical social worker with the Harris County District Attorney's Office, specializing in the areas of domestic and sexual violence. She has testified as an expert witness in over 200 criminal trials and hearings involving domestic violence. She has been an adjunct professor with the University of Houston Graduate College of Social Work, presented dozens of professional training seminars in a variety of settings, and has written many professional articles. She has served as a social work field instructor for over 20 years, both at the BSW and MSW levels and she has participated in dozens of advisory and workgroups. She has extensive experience in both writing and managing grants.
Jennifer Varela volunteers her services when she can and has provided volunteer clinical social work supervision and served as a pro-bono social work and grant writing consultant with a variety of social service and law enforcement agencies. She currently volunteers to provide therapy to clients who have been traumatized and who do not have the financial means to pay a therapist. She has been a member of the National Association of Social Work (NASW) for her entire career and previously served as the NASW Houston co-chair.
In 2019, Jennifer Varela was named as a recipient of the 50 for 50 Award from the University of Houston—Graduate College of Social Work. In honor of the school's 50th anniversary, the school selected 50 honored graduates who embody the school's social justice vision.