Master of Science in Criminal Justice (MSCJ)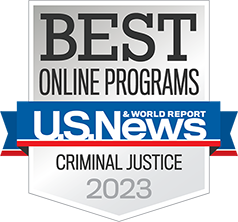 ​​For additional information contact:
Beth Gilmore, Assistant Professor of Criminal Justice
713-221-2757 or
gilmoree@uhd.edu
Kory Kilgore, Assistant Director of Graduate Studies

713-221-2714 or
kilgorek@uhd.edu
For questions about the Graduate Admissions:
Graduate Admissions Office
713-221-8093
713-221-2718 (fax)
Loading...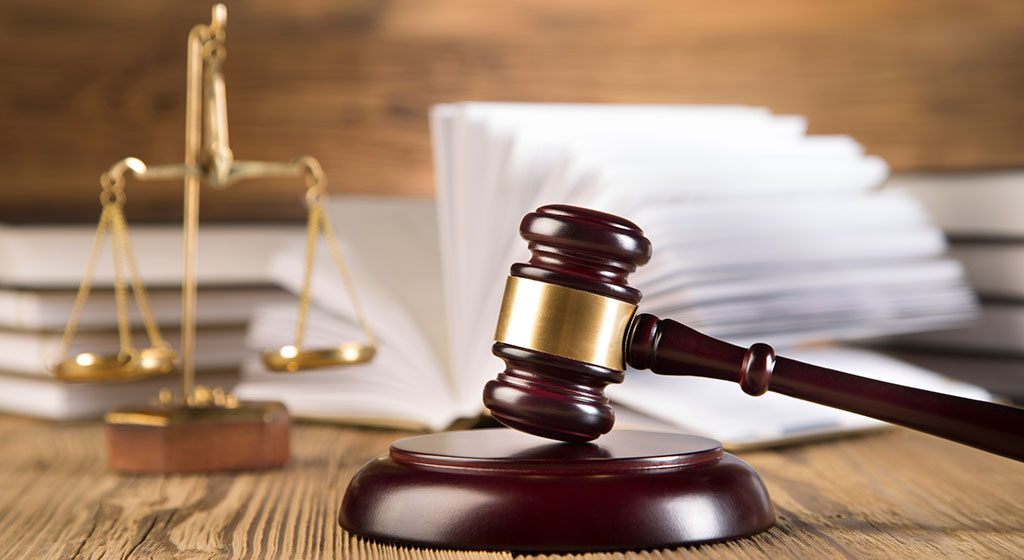 Spring 2024 Application Deadline: December 15th, 2023
Application is a two-step process:
---
The degree is designed to prepare graduate students to provide leadership, critical thinking, and knowledge in the areas of criminological theory, program evaluation, and
criminal justice administration. The curriculum provides for the development of skills in criminal justice planning, implementation, and evaluation in order to ensure that the management and administration of the criminal justice system is effective, efficient, and responsive to the needs of the community. The degree is particularly beneficial for students already working in a criminal justice occupation and who wish to:
increase their professional knowledge and skills or obtain employment in a criminal justice agency
teach at the community college level, and
pursue a doctoral degree.
Admission is competitive and selective and is designed to identify applicants who have the ability, interest, and qualities necessary to successfully complete the program and the potential to contribute to the field of criminal justice. MSCJ applicants must indicate whether they intend to complete the program through traditional face-to-face courses or fully online. Students must take their coursework in the format they have chosen. Students will be allowed to take up to six hours of credit in the alternative format; exceptions or waivers for additional hours in the alternative format may be granted upon student petition to the MSCJ Coordinator and the Department Chair.
Program Outcomes
Graduates who earn a MS in Criminal Justice will be able to:
Interpret and apply techniques of statistical analysis to the study of crime and justice.
Apply theoretical concepts to the study of crime and justice.
Identify, describe, and communicate current issues in the criminal justice system.
Apply knowledge of the operations of the criminal justice system to develop solutions to the specific problems of criminal justice agencies.
Design a research plan to evaluate criminal justice programs, policies, or issues in the study of crime and justice.
Admission Requirements
---
To be eligible for admission, an applicant will be required to present the following:
Must have earned a baccalaureate degree conferred by a regionally-accredited institution

Criminology, Sociology, or Psychology Theory course(s)
Statistics or Quantitative Data Analysis
Research Methods
If an applicant does not have these required prerequisites or functional equivalents, they may be required to complete them prior to full admission and/or may be granted admission on a conditional basis.



Official transcripts, submitted to the Office of Admissions, of all academic work previously undertaken, including graduate-level courses or degrees
Transcripts should show completion of the following:


Major or minor in criminal justice or related field is strongly preferred


Cumulative undergraduate GPA of 3.0 or higher (on a 4-point scale)
Emphasis is placed on the final 60 credit hours of study


Three (3) letters of recommendation that address the applicant's potential for success in graduate school, including written and oral communication skills, professionalism, leadership potential, and critical thinking skills.

Applicants who have not been enrolled at a university in the past 5 years may submit letters from employers, but must make an effort to get a letter from at least one former professor
Applicants who do not meet the 3.0 minimum GPA requirement are expected to obtain all three letters of recommendation from professors



Letters should be from former/current professors who can speak directly to the applicant's academic skills and potential
Completion of admission essay that demonstrates strong writing skills, rationale for seeking the MSCJ degree, and commitment to completion
For graduates of universities where English is not the native language: minimum TOEFL scores of 550 with section scores of 50 or higher.
Any student accepted into the Master of Science Criminal Justice program may be required to take undergraduate course work in Criminal Justice. Applicants who have earned a graduate degree in a field other than criminal justice at an accredited institution, and who meet all other admission requirements are required to submit all graduate transcripts.
Degree Requirements (36 hours)
---
The degree requires a minimum of 36 Criminal Justice (CJ) graduate semester hours for either thesis or non-thesis options. Students must complete thirty (30) of these graduate-level Criminal Justice (CJ) hours at the University of Houston-Downtown. The thesis and non-thesis options require completion of the following Criminal Justice (CJ) core for a total of 18 hours.
Thesis Option
---
In addition to the Criminal Justice (CJ) core, students choosing the thesis option must complete 12 hours of graduate-level Criminal Justice (CJ) electives*, 3 hours of Thesis I (CJ 6390), and continuous enrollment in Thesis II (CJ 6391, 3 hours) until completion of the thesis.
Thesis option candidates will be required to focus on a topic, issue, or problem in the areas of criminology or criminal justice to complete the thesis requirements.
Non-Thesis Option
---
In addition to the Criminal Justice (CJ) core, students choosing the non-thesis option must complete 15 hours of graduate-level Criminal Justice (CJ) electives* and the following course (3 hours):
Non-thesis option candidates will be required to address a criminal justice agency problem or criminal justice system issue and prepare a written document on their topic. MSCJ students may receive only one "In Progress" grade from CJ 6301 - Criminal Justice Project. Students must complete the project in the subsequent term.
Transfer of Graduate Credits
---
A maximum of six units of equivalent graduate course work may be transferred from other accredited universities. A minimum grade of B is required in any such courses. Transfer credit is granted by petition to, and approval by, the Graduate Committee. It is the student's responsibility to initiate the petition and justify the acceptance of the courses. The Graduate Committee will determine whether the courses are equivalent. Please keep in mind that transfer credit is by permission only and is not a right of the student.
Notes:
A minimum GPA of 3.0 for all course work is required. Students with a GPA below a 3.0 will be placed on academic probation and cannot graduate until their GPA reaches a 3.0. Students are allowed a grade of C in two courses as long as their GPA is a 3.0 when degree requirements are completed; however, if a third C is earned, it will result in automatic dismissal from the program.
* Students must complete elective hours in graduate-level Criminal Justice (CJ) courses unless another course from a different discipline is cross-listed with a specific CJ graduate course or the CJ Graduate Director approves a graduate-level course from another discipline.
Resources