​
Trip Coordinator
Dr. J. Sample​​
English 3309: Introduction to Creative Writing
Dr. Jane Creighton
Office: S-1035
Phone: 713-221-8295
English 3340: Cultural Criticism
​
June 6 - June 19, 2016
The Department of English will offer two hybrid courses during the May mini-semester of 2016. Both courses will involve the study of travel and its writings, and special attention will be given to the study of Taiwanese and Chinese food and food cultures. At the conclusion of the May term, both classes will travel to Taiwan, the Republic of China, for approximately two weeks.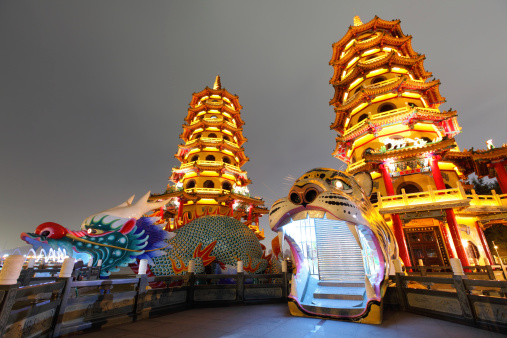 We will be in Taiwan during a major Chinese holiday, the Dragon Boat Festival, and we will spend time in Taiwan's two largest cities, Taipei and Kaohsiung. We will also travel to Tainan, Taiwan's ancient capital, and hang out with students from the National University of Tainan. The program includes three group dinners as well as excursions to night markets, museums, and historical sites, in addition to day trips to both the east and west coasts.
Two course offerings in May 2016 term. English 3309: Creative Writing and the Art of Travel and ENG 3340: Exploring Taiwan. The Prerequisite is a successful completion of ENG 1302 and the Language, Philosophy Culture Core Component.
Both courses are hybrid and students in both classes will meet together as a group a few times prior to our departure
Each course is worth 3 semester credit hours and grades are awarded
Scholarships are available
Destinations and Activities
9 Nights in Taipei:
Confucius Temple
Bao An Taoist Temple
Lin An Tai House
Dragon Boat Festival
National Palace Museum
Shung Ye Museum of Formosan Aborigines
1 Night in Kaohsiung
Lotus Pond and the Dragon and Tiger Pagodas
Dome of Light
Love River
Pier-2 Art Center Dream Mall
Night markets: Kaisyuan or Jin-Zuan
3 nights in Tainan
Chihkan Tower
Anping Fort
Tainan Old Streets
Matsu Temple
Flower Night Market
National University of Tainan
2 Day Trips: Tamsui and Hualien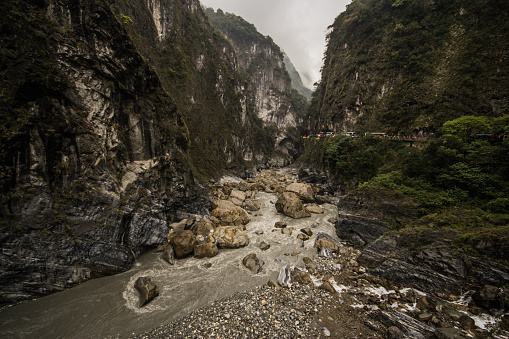 ---
Travel Package Includes:
Roundtrip airfare - Houston to Taipei to Houston
Hotel accommodations for each night
Coach transfers to/from airports and rail station
High-speed rail tickets - Taipei to Tainan/Kaohsiung to Taipei
Transportation and entrance to two museums
Transportation to and from Tamsui (west) and Hualien (east)
Breakfast every day
Three 7-course meals (plus soup, rice, and tea)
Travel Package Does NOT Include:
Tuition, books for courses
All lunches and most dinners
Spending money
Other personal expenses including the cost of the passport, travel insurance (optional), transportation to the Houston airport
---
Cost with UHD Study Abroad Scholarship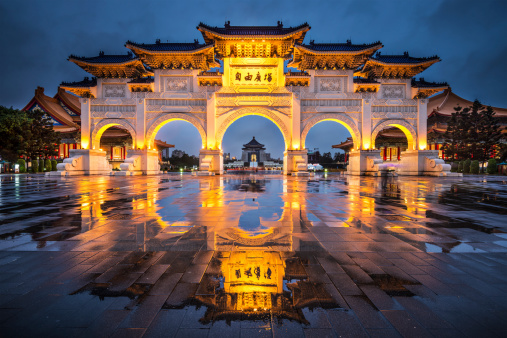 Land costs, includes hotels (two people per room), transportation in Taiwan, day trips to the east and west coast, breakfast every day, three group dinners, entrance to two museums = $625
Air costs = $1591
Total = $2216
The cost for faculty, staff, and all student travelers who do not qualify for a study abroad scholarship is $3466.
Payment Schedule (Land Portion)
Deposit: $200
(paid at sign up, non-refundable, non-transferable)
March 7 - $300
March 21 - $400
April 4 - $400
April 18 - $400
May 2 - $175 or remaining balance
Total: $1875 (without a scholarship)

NOTE: If you receive a scholarship, you will only need to pay $625 total. Thus, after paying your deposit you would still owe $425 which should be paid by April 4. Contact Elizabeth Huskin if you have questions about the scholarships.
In the event that you later decide not to participate in the program or fail to make required payments prior to travel, money paid to the land portion of the trip will not likely be refundable.
When we receive a payment schedule from the airline, we will contact you and you will need to pay for the tickets in full by the given deadline; airfares will not be refundable. Course enrollment requires that full payment for the land portion be completed by May 2 along with full airfare by the deadline stated by the airline.
---
---