We proudly announce that the IT Surplus Store is now open for business. We have Dell All-in-One PCs available at a very low price. The money from selling these computers funds the General Scholarship Fund.
$100 Computer Sale
(During your purchase, if you receive we are out of stock message, please check back as we continue to add inventory weekly)
Complete your purchase at myUHD
Featured Item
Dell All-in-One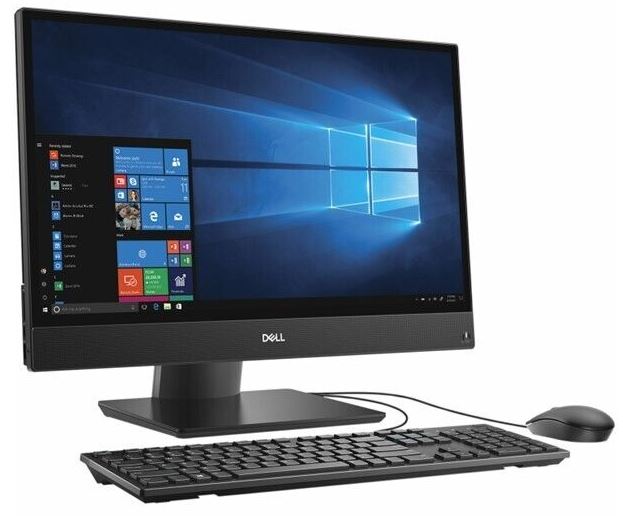 Price: $100
8GB RAM
256 GB SSD
3-in-1 Media Drive
Webcam
Windows 10 Operating System
Keyboard
Mouse
FREE WIRELESS ADAPTER AVAILABLE
Frequently Asked Questions
Who is allowed to purchase computers?
Only currently registered UHD students are permitted to purchase surplus equipment.
What are forms of payment accepted?
Credit card only.
How many computers may I purchase?
You may purchase up to 3 computers.
May I purchase a computer if I have a hold on my account?
No.
May I exchange my computer?
An exchange may be allowed within ten calendar days for a like system (desktop for the same or similar model). Exchanging a desktop for a laptop or a laptop for a desktop is not allowed.
Does the computer include any software?
The operating system will be installed on the computer. You may search the Dell website for the latest instructions on creating a recovery USB for the operating system.

Current students may download Microsoft Office products from their Office 365 account.
Additional software can be downloaded from Azure Dev Tools for Teaching.
Can I purchase recovery disks?
You may contact Dell to purchase recovery media.
Where do I get the operating system installation code?
The operating system installation code can be found on the Microsoft tag located on the computer.
Does IT offer technical support for surplus equipment?
No technical support is offered.
How old is the surplus equipment?
Most equipment is three years old.
Does my computer come with a warranty?
No.
How can I learn more about my computer?
The links below provide a way to research your computer by serial number to obtain more information like manuals, drivers, replacement parts, etc.
Dell - Type in your service tag number (located on your computer) at Dell's Support Site.
Where does all the money from the sale go?
The money from the sale of UHD surplus computers goes into the general scholarship fund to benefit UHD students, maybe even you.