Azure Dev Tools for Teaching
University of Houston-Downtown students have access to the Azure Dev Tools for Teaching (formerly Microsoft Imagine) program. Software provided through Microsoft Azure includes Microsoft developer and designer tools at no cost to UHD students. For additional information about the Microsoft Azure Dev Tools for Teaching program, visit https://azureforeducation.microsoft.com/en-us/Institutions
Login to Microsoft Azure Dev Tools for Teaching
Go to the UHD Microsoft Azure Dev Tools for Teaching page located here.
Select Azure Portal Login.
Click on the Sign In button.
Use your full gatormail address and password to sign in.
Note: First time you login you will need to accept the agreement and terms to continue.
Start Downloading Software
Once logged in you will need to click on the Software Tab to search for downloadable software.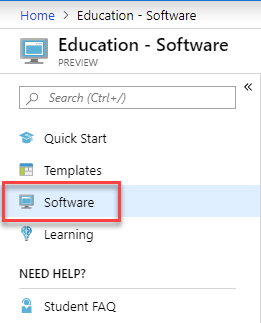 Select a software Title and click download at the bottom left of the pop up window. On the same windows you will need to click on View Key to obtain the product key to activate your software.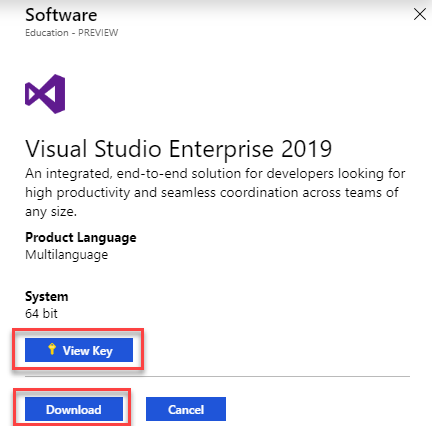 Once the software download is complete, follow the on-screen instructions to complete the installation for your software.
If you're still experiencing any issues or need assistance with software, please contact Microsoft Azure Dev Tools for Teaching:
Phone: (866) 643-9421
Hours: 5:30am - 5:30pm PST, Monday - Friday