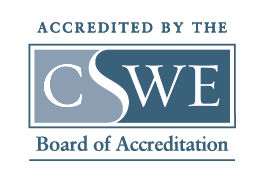 Vision

To create a community that heals, nurtures, and enhances wellbeing for all people.
Mission
The UHD BSW Program prepares future Social Workers as change agents committed to inclusion, equity, and justice through innovation, collaboration, and service.

Goals

The BSW program at UHD focuses on preparing a generalist social worker so that upon graduation the student is prepared to work with clients in a variety of settings. Social workers operate in school, hospital, mental health, juvenile justice settings, and more performing tasks such as case management, client advocacy, and counseling.
The program goals are:

Model a caring and collaborative educational environment where students, faculty, and staff are valued for their strengths, background, and life experiences.


Provide opportunities for students to gain awareness of their thoughts and feelings and critically reflect on their alignment with social work values.


Equip future social workers for anti-oppressive practice and leadership in diverse communities through innovative classroom practice and learning.

Nurture intellectual curiosity, demystify graduate education, and promote community through professional organizations for life-long learning and service.

The following four year degree plan is based on the UHD 2016 - 2017 academic catalog. We recommend that you meet with a UHD Academic Advisor to develop your own plan.
Bachelor of Social Work
Bachelor of Social Work - Spanish Track Option
One or more documents on this site are in PDF format. In order to view and print these document(s), you will need the Adobe Acrobat Reader software. It can be downloaded from the
Adobe website
.