MANPM Student Success Stories
M.A. in Nonprofit Management Alumni Testimonials
The MANPM program was so rewarding and valuable to me, and I would wholeheartedly recommend it to anyone who is considering working in the nonprofit sector. Before the program, I had countless volunteer hours in the nonprofit sector, but I desired the credential that would allow me to make it my profession. This program truly desires to mobilize as many people as possible to serve the underserved in our communities, and they provide the skills to ensure that every student does this in a meaningful and effective way.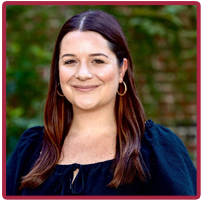 Morgan Bass
2022 Graduate
Friendship Program Manager, Houston Welcomes Refugees
---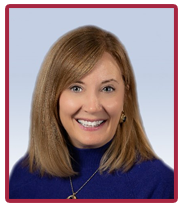 Beth Lamb
2022 Graduate
Executive Director, Key School and Training Center
Earning a Master of Arts in Nonprofit Management connected all the dots to leading a nonprofit organization. Although I have been working in nonprofits since 2000, my work primarily focused on communications and fundraising. Enhancing my skills through financial management and legal considerations and deepening my fundraising knowledge prepared me for my current role as the executive director of an organization.
---
Overall, the MANPM program changed my frame of thought and how I view institutions, whether for profit or nonprofit. It allowed me to see my current organization through a different lens and tap into my creativity and strategic planning to make improvements that will advance our overall mission and vision. I enjoyed being in the nonprofit management program with like-minded individuals who also desired to be an asset in the nonprofit sector. I also enjoyed learning from professors who were currently leading well known nonprofits and were able to share their experiences and give real world examples.

Crystal Mouton
2021 Graduate
Talent Recruiter, KIPP Texas Public Schools
---

Ashan Malik
2019 Graduate
Director of Development, Rabata
The entire Nonprofit Management program has been incredibly useful and inspiring. The team of instructors and wide range of backgrounds provided me with insight and a track for professional growth and development. From Resourcing to Strategic Planning, Grant Writing and Volunteer Management - the skills that I was able to develop through the uniquely designed curriculum was pivotal for my work at the nonprofit I serve.
---
The (MANPM) program introduced me to next level organizational governance and business ideology that transformed the way I approach all aspects of management. Besides the many best practices and applicable skills learned through the coursework, I found that the incredibly knowledgeable faculty and the many expert nonprofit sector guest instructors/speakers we were exposed to throughout the program brought a lot of depth and resources to the program that were invaluable to me as a student.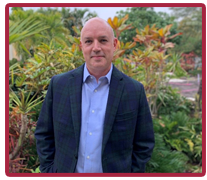 Christian Arnold
2016 Graduate
Director, Grand Central District Association