Distinguished Adjunct Faculty
M.A. in Nonprofit Management Distinguished Adjunct Faculty
The University of Houston-Downtown's Masters of Nonprofit Management program has the finest adjunct faculty in the discipline. Meet them up close and personal.
---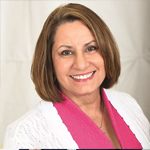 Cynthia N. Colbert
Adjunct Professor of Nonprofit Management
College of Humanities and Social Sciences
President and CEO of Catholic Charities

Cynthia N. Colbert, MSW has been the President/CEO of Catholic Charities since 2012. Colbert earned her bachelor's degree from The California State University in Sacramento and her master's in social work from UC Berkeley. Ms. Colbert has created new partnerships across the region to help impoverished individuals build better lives, including launching the kNOw Poverty Summit in 2015 to bring together people from cross-segments of the community to help those in need.
Colbert led Catholic Charities' recovery efforts in the aftermath of Hurricane Harvey in 2017 that helped more than 19,000 individuals across 246 zip codes in the first year after the storm. Under her leadership, Catholic Charities expanded its Disaster Recovery Services program, which now has offices in ten locations throughout the Greater Houston region, to continue providing long-term disaster recovery case management services.
In 2017 Colbert was named to the 2017 Class of Women on the Move by Texas Executive Women, and the Houston Business Journal recognized her on the Women Who Mean Business list for the second consecutive year. In 2016 Colbert was named the Hispanic Female Executive of the Year by the Houston Hispanic Chamber of Commerce; a finalist for the Houston Business Journal's 2016 C-Suite Awards in the Best Nonprofit CEO category, and HBJ's Women Who Mean Business Awards; and Leadera Consulting Group named Colbert September 2016's Outstanding Woman in Business.
Colbert is active as a board member of the Latin Women's Initiative, a Senior Fellow of American Leadership Forum (Class XXXVI) and Vice Chair for the Network of Behavioral Health Providers. She is also a committee member for the Early Matters Initiative.
The Houston's 2018 Most Admired CEO Awards luncheon will recognizes honorees on Thursday, August 23, 2018 at the Hilton Americas Hotel – Houston.
---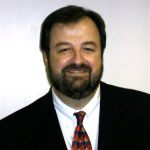 Robert D. Sanborn
Adjunct Professor of Nonprofit Management
College of Humanities and Social Sciences
sanbornr@uhd.edu
He is also the President and CEO of Children at Risk, Houston.
Dr. Sanborn is a noted leader, advocate, and activist for education and children and the President and CEO of CHILDREN AT RISK. He earned his undergraduate degree at Florida State University and his doctorate at Columbia University in New York City. Before entering the non-profit sector, he had a distinguished career in higher education at institutions such as Rice University and Hampshire College.
Under his leadership, CHILDREN AT RISK has expanded its influence considerably. Notable achievements include opening up centers in Dallas and Fort Worth; launching the Public Policy & Law Center, the CHILDREN AT RISK Institute, the Center for Parenting and Family Well-Being and the Center to End Trafficking and Exploitation of Children. Sanborn is the Executive Editor of two peer reviewed, open-access academic journals, the Journal of Applied Research on Children and the Journal of Family Strengths. He is also the host of the popular radio program and podcast Growing Up in America on the Pacifica Radio Network.
---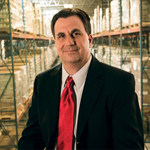 Brian Greene
Adjunct Professor of Nonprofit Management
College of Humanities and Social Sciences
greenes@uhd.edu
He is also the President and CEO of the Houston Food Bank
Brian Greene is President and CEO of the Houston Food Bank, a non-profit organization that feeds the hungry by seeking food donations and distributing them to a network of 1,500 community partners in 18 southeast Texas counties. Founded in 1982, the organization helps 800,000 individuals each year through food pantries, shelters, soup kitchens and other meal sites.
Since taking the top post at the Houston Food Bank (HFB) in 2005, Brian has led the organization to unprecedented growth. In August 2011, the Food Bank moved into its new home, a 308,000 square foot warehouse and office facility, purchased and renovated thanks to a $55.6 million capital campaign. The new building is four times larger than the old one.
Last fiscal year, HFB distributed 122 million nutritious meals and other necessities. HFB is the nation's largest size Feeding America food bank. The vision for the future is to expand service to the community to 100 million nutritious meals by 2018.
In fall 2008, the Food Bank merged with End Hunger Network, a Houston-area food rescue organization, thus making more effective use of community resources by working together as one. Through Brian's leadership, Food Bank programs have expanded to feed more children and tap into additional sources for food donations.
Before moving to Houston, Brian was the executive director of the Second Harvest Food Bank of Greater New Orleans and Acadiana for 12 years. In the five years prior, he held the same position at the Second Harvest Food Bank in Knoxville, Tennessee.
---