Professional Designations
The Best Way to Earn Industry Designations at a Minimum or Zero Cost
A degree program in Risk Management & Insurance provides students with the opportunity to earn professional designations that are highly respected and well-recognized credentials for those who work in the insurance and risk management sectors, such as: Chartered Property Casualty Underwriter (CPCU), Certified Risk Manager (CRM), University Associate CRM (UACRM), Certified Financial Planner (CFP), Certified Life Underwriter (CLU) and Chartered Financial Consultant (ChFC).
---
Professional Designations Offer Many Benefits
Possessing a professional designation demonstrates an individual's willingness to succeed and desire to add value to an organization. One of the many benefits of earning professional designations is the confidence it builds in an individual from the sense of accomplishment after all of the study and hard work. Other benefits of earning professional designations include:
A designee becomes a member of an elite group of professionals allowing networking opportunities with peers through classes, web and meetings.
Designees have a definite advantage when seeking employment and/or moving into another position.
Designees have more confidence in their skills and make more effective decisions in the business environment and in other areas of their lives.
Designees are identified as being continuous learners to prepare themselves to exceed expectations of their position.
Designations often times lead to professional advancement and compensation increases.
---
Why Should I Get a Designation?
Watch this 60-minute presentation giving information about the importance of designations with several guest speakers in the RMI Industry.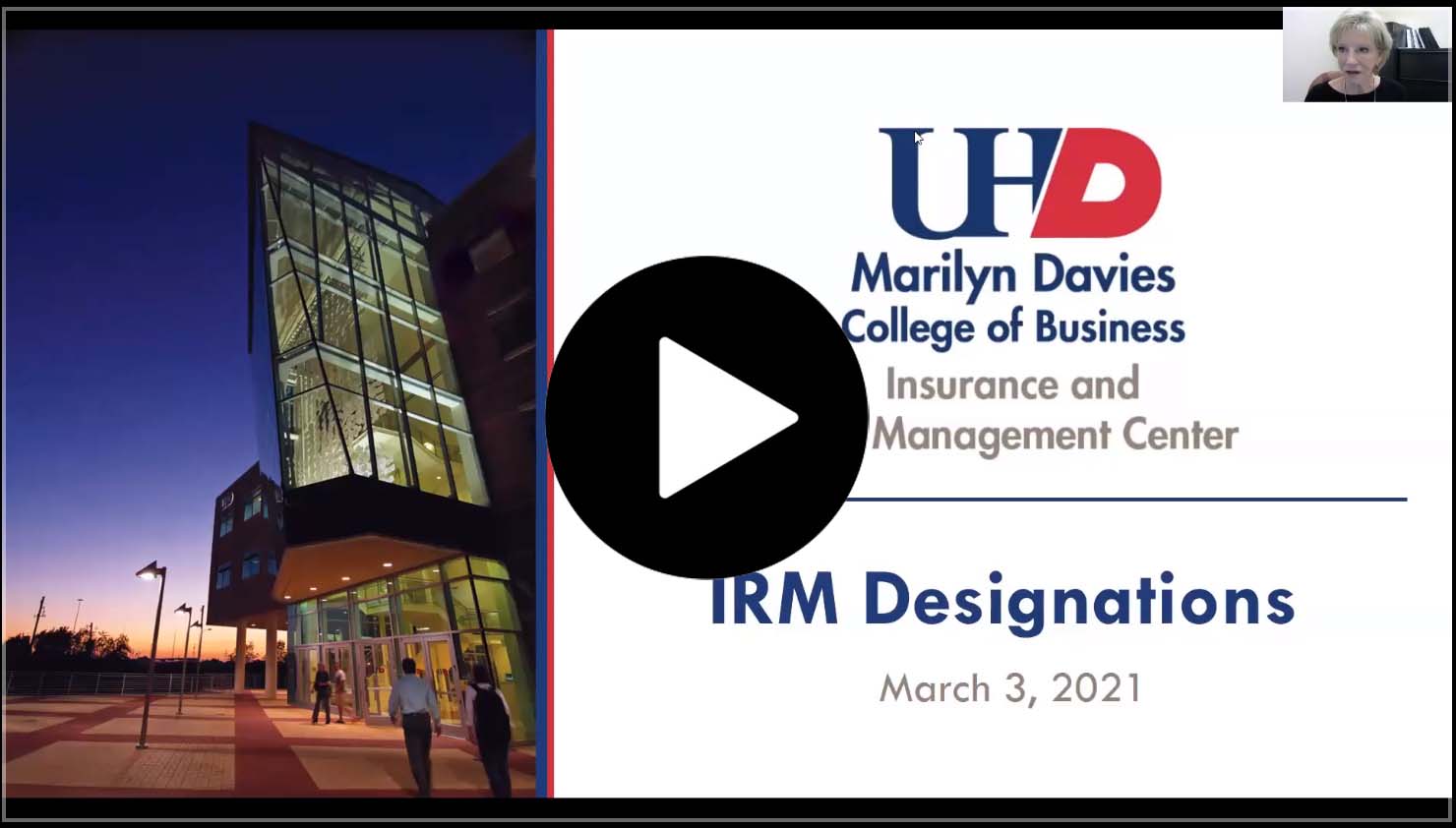 Use your UHD network username and password. If you do not have access, please email
hurleyp@uhd.edu
.