Teaching & Learning 2019 Symposium
University of Houston-Downtown's Teaching & Learning 2019 Symposium
Friday, November 8, 2019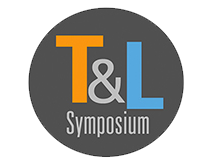 Join us as we share best practices in innovative teaching and learning!
Registration ends November 4! All symposium events will be in ACAD 300 (auditorium & conference room spaces). Submit your registration before this date to receive symposium materials and be included in meal planning (all free!). This event has filled to capacity in the past, so we advise that you register early.
This year, we are proud to announce that the UHD T&L Symposium will be the venue for the launch of HTXedu: A HigherEd Teaching Excellence Conference, in collaboration with the Houston Area Faculty Developers (HAFD) group. This conference will be an opportunity for collaboration and innovation among members of Southeast Texas institutions engaged in efforts to improve student success through enhanced pedagogy.