Accessing your OneDrive in Classrooms and Electronic Labs
This document provides instructions on how to access your OneDrive files in presentation rooms and electronic classrooms.
Accessing OneDrive on a Classroom Computer
When you login to a presentation or electronic computer, an index of your OneDrive files is automatically created.


**Please note that your files are not synced until you decide to use them.




Click the blue OneDrive cloud icon in the taskbar notification area.
Select Open your OneDrive – University of Houston-Downtown folder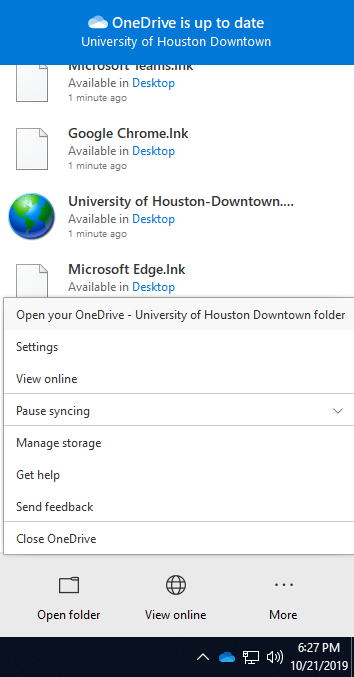 Browsing Files and Status on OneDrive
Once you click on Open your OneDrive, you now have access to your OneDrive files.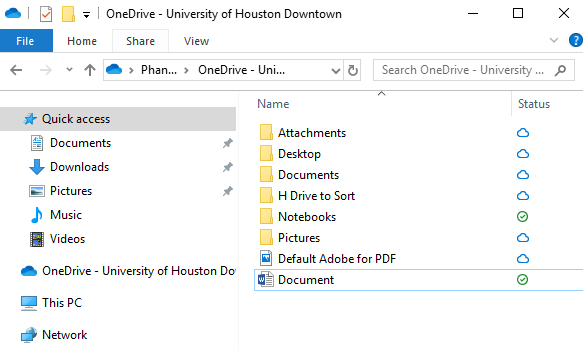 Note the status icon by your file.
The Blue Cloud means it will take a moment to download the file.
The Green Check means it is already downloaded to the PC and ready for immediate access.
Saving a file to OneDrive
You can drag and drop a file to this folder to sync to the cloud.
You can also save a file directly to this OneDrive folder location.