Log into LINUX using a Browser
This document outlines the steps to log into UHD Linux using a browser as an FTP client.
Using Internet Explorer type ftp://gator.uhd.edu in the address bar and press enter.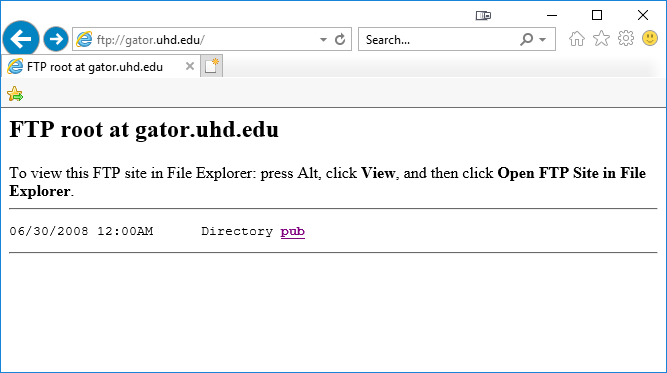 Press Alt, click View, and then click Open FTP Site in Windows Explorer.
Right-click on the right-hand pane and select Login As.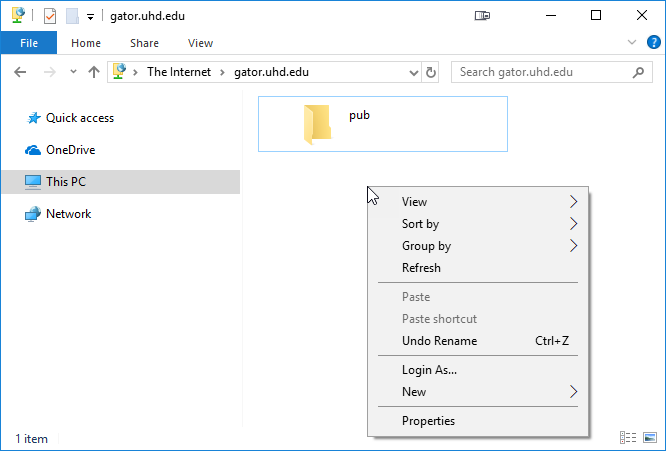 Enter your UHD user name and password to log on to your UHD Linux account.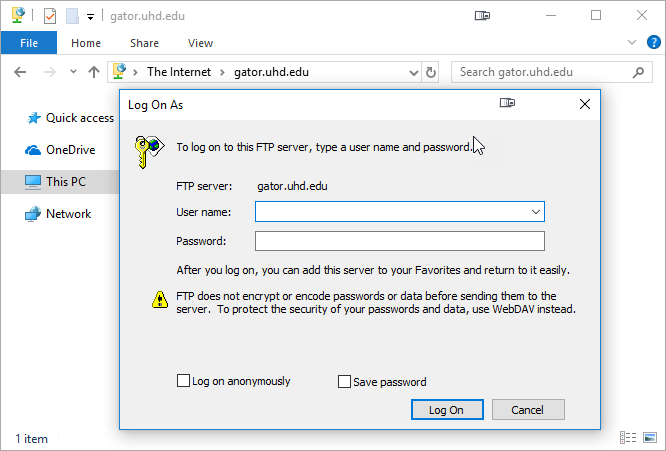 You will now be able to copy and paste files between the computer and UHD Linux account.