Getting Started with O365 Outlook
The document will outline information on how to use and navigate O365 Outlook application. Outlook is a personal information manager from Microsoft. It is mainly an email application but also includes calendar services, task manager, and contact manager.
To view your email, select Outlook from the list of apps

The folder pane is displayed on the left and can be used to navigate your mailbox.
Create new messages by clicking New message
Folders can be created by clicking on the New folder
Folders can be added to the favorites by right clicking and adding to favorites
Sub folders can be created within folders by right clicking a folder and selecting Create new subfolder.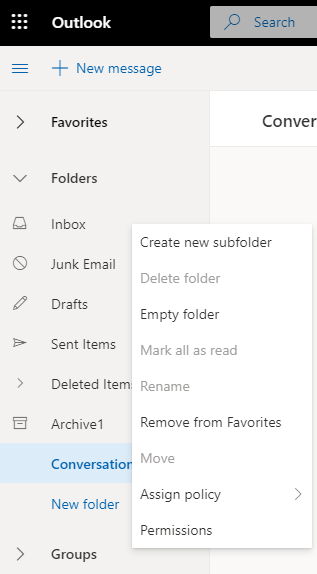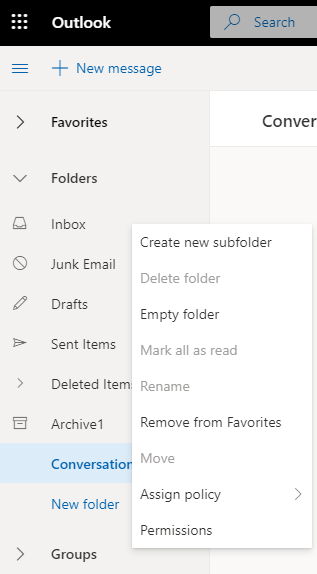 Below is an overview of available actions in Outlook.