This document provides steps to forward your Office 365 mail to an alternate email address.
Forwarding Office 365 emails to your preferred email:
Log into O365 and select Outlook
In the top right corner of the OWA window, press the "Cogwheel" button that will open the Settings tab, and then choose View all Outlook Settings at the bottom of the menu.
Select the Forwarding option in the Settings dialog box that just popped up.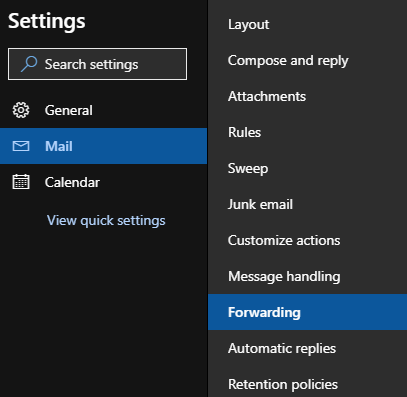 Under the Forwarding section, check the Enable Forwarding option and type in the external email address that you want to forward your mail to.


Note: You can check the Keep a copy of forwarded messages to have O365 keep a

copy of the forwarded mail. This may fill up your O365 inbox if not monitored.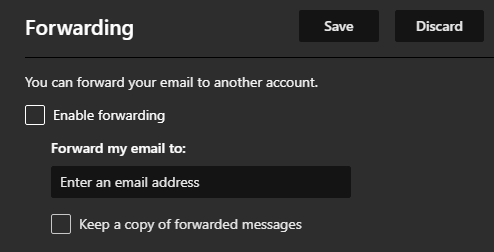 Click on Save at the top right to save your changes and begin the mail forwarding.