Master of Science in Criminal Justice: We Grow Leaders Here
Nationally Ranked by U.S. News & World Report Five Years Running.

Hands-On Experience
UHD criminal justice students, Scene Investi-Gators, are being trained for crime scene investigations (CSI)

Flexible Learning Options
Online, Face-to-Face, and Hybrid classes.

Career Preparation

Student Organizations
Criminal Justice - University of Houston-Downtown
​
​Criminal Justice Program Mission Statement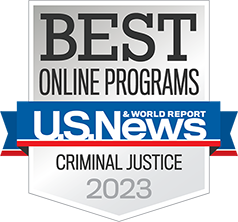 ​The mission of UHD's Criminal Justice Program is to provide our students with a quality educational experience by developing their understanding of the criminal justice system and how it relates to the ideal of Justice​ and by providing them with the knowledge, skills, and experience needed to pursue a successful career in criminal justice or a related field.

​
​​Undergraduate Studies
Graduate Studies