Center for Latino Studies
---
Meet the Inaugural Cohort of Emerging Scholars
Dr. Alvita Akiboh
University of Michigan
History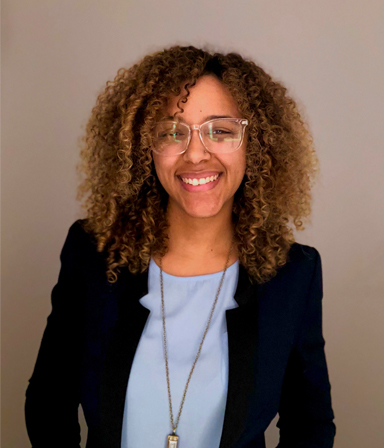 Alvita Akiboh specializes in the history of the United States and the world, specifically the United States colonial empire. Her research focuses on constructions of identity and conflicts over national belonging in U.S. overseas territories in the Caribbean and the Pacific.
Dr. Akiboh's first book manuscript examines how material objects produced by the state that contain national symbols—flags, currency, and postage stamps—have functioned in the overseas territories on the borders of the U.S. national community. Her newest research looks at the history of natural disasters and disaster relief in the U.S. colonial empire from the turn of the twentieth century to the present.
Akiboh has conducted research throughout the continental United States and in Puerto Rico, the U.S. Virgin Islands, the Philippines, Guam, Hawaiʻi, and American Samoa. Her work has been supported by funding from the American Historical Association, the Society for Historians of American Foreign Relations, the Smithsonian Institute, the Buffett Institute for International Studies, and Michigan's own Bentley Historical Library.
Dr. Akiboh offers courses in the history of the U.S. Empire, and the relationship between the United States and the Caribbean and Pacific World. In addition to her teaching in traditional college classrooms, she has also taught non-traditional adult learners for the Odyssey Project, an Illinois Humanities program that offers college-level courses to income-eligible Chicago residents with little or no access to higher education. Outside of the classroom, Dr. Akiboh is committed to mentoring and advancing students and scholars from underrepresented and marginalized backgrounds. Dr. Akiboh is currently in her first year as a postdoctoral scholar in the University of Michigan Society of Fellows and plans to continue her career in academia.
---

Hajer Al-Faham
University of Pennsylvania
Political Science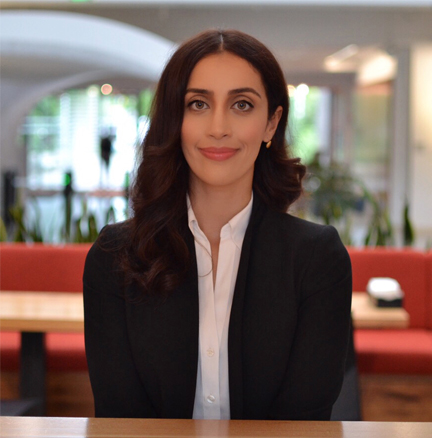 Hajer Al-Faham is a Ph.D. Candidate and National Science Foundation (NSF) Graduate Fellow at the University of Pennsylvania, where she studies American and Comparative politics. Hajer's research agenda focuses on exploring the relationships between group identity and political behavior, with an emphasis on race and ethnic politics (REP), migration, religion, and political incorporation. Since beginning her doctoral studies, Hajer's research has been published in a number of academic journals, including Studies in Law, Politics, and Society, Annual Review of Sociology, Religions, and the Annual Review of Lawand Social Science. In 2019, Hajer was awarded the American Political Science Association's Byran Jackson Dissertation Research Award which recognizes outstanding scholarship by a graduate student in the area of race, ethnicity, and urban politics. In addition to research, Hajer has taught undergraduate course sections in American Constitutional Law and Public Policy at the University of Pennsylvania. This year, Hajer is researching and writing her dissertation on the citizenship and political engagement of Muslims in the United States. After completing her doctoral studies, Hajer is eager to pursue a career in academia as a professor and civically-engaged scholar.
---
Dr. Stephany Cuevas
Dr. Stephany Cuevas, who was born and raised in Los Angeles, California, is an interdisciplinary education scholar whose research focuses on factors that shape the post-secondary trajectories of first-generation Latinx college students. Central to her research is the notion that Latinx students do not experience education in isolation, as sole compartmentalized, individual students. She considers it imperative to consider the significant and central role families have in shaping Latinx students' educational experiences. As a Latina scholar, daughter of Mexican immigrants, Dr. Cuevas' research and teaching seeks to empower the communities she works with by centering and highlighting their voices and experiences.
Currently, Dr. Cuevas is an Academic Pathways Postdoctoral Fellow at the Peabody College of Education and Human Development at Vanderbilt University. Her current work explores how family engagement shifts and changes as first-generation students advance in and complete their post-secondary trajectories. Prior to graduate school, Dr. Cuevas was actively involved in K-12 outreach community programming in California. Working with underrepresented populations, she developed programming to educate, assist, support, and encourage students and their families as they sought access to higher education. Dr. Cuevas holds a Bachelor of Arts in Ethnic Studies and Sociology from the University of California, Berkeley and a Master of Education and Doctor of Education from the Harvard Graduate School of Education. She is also a former editor for the Harvard Educational Review.
---
Angie Diaz
Yale University
American Studies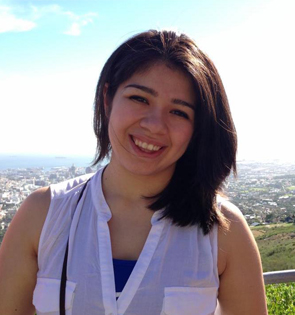 Angie Diaz is from Houston, Texas. She is a PhD candidate in American Studies at Yale University. Diaz received a B.A. with honors in History and a certificate in Latino Studies of the Global South from Duke University, where she was a Mellon Mays Undergraduate Fellow. Her dissertation is a history of Tejano urbanism in Houston. From 1970 to 2016, Diaz examines the city's changing social fabric through ethnic Mexican entrepreneurship. With a focus on race and migration, sites like Tex-Mex restaurants and flea markets illuminate Houston's significance to the regional racial formations of Lone Star Latinidad. In her teaching, Diaz is committed to a transformative learning praxis that encourages students to incorporate their lived experiences in the development of a critical voice. In addition to her academic research, she has worked with the Smithsonian Latino Center and led seminars on college preparation. Following her time at Yale, Diaz intends to be a professor of Latino Studies. During the 2019-2020 year, she will be in Houston conducting fieldwork.
---