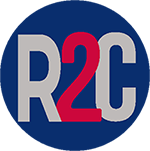 ​
​
Return to Complete
The University of Houston - Downtown is committed to supporting former students and those with some college credit to successfully identify the best path to earn a degree. Return 2 Complete is a program designed to help students achieve a significant academic milestone to enhance career opportunities and advancements through personalized support. Personalized support from the R2C Team includes:


Assistance with completing required applications to re-enroll and determine eligibility for financial assistance.

Developing a degree completion pathway that aligns with your academic and career goals.

Deliver ongoing support via student success resources to support you to graduation.

Please complete a former student review request if you are interested in receiving a preliminary review in preparation for the application and re-enrollment process.​
---
R2C Calendar