In Memory of...
Dr. Molly Woods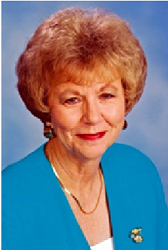 Dr. Molly Woods left a lasting impact on the UHD community, including in IT, and served in various capacities for 36 years. She held the rank of Associate Professor in the college of Business and served as Vice President of Academic Affairs and Provost from 1989-2010.
Dr. Woods was very active in other academic pursuits, including Charter Member and Board Member for Texas Women in Higher Education; President, Vice President, Secretary, Texas Chief Academic Officers - Public Universities; Member, Phi Kappa Phi Honor Society. She also represented the University of Houston – Downtown (UHD) in numerous UH System negotiations and represented UHD in numerous negotiations and presentations and proceedings at the state level, nationally, and internationally (China, Mexico, Scotland, Brazil, Germany, Ireland, and Australia), receiving the UHD Faculty Award for Outstanding Service and serving as the President of the UHD Faculty Senate.
Recipients of the IT Scholarship for 2023
Sakyarshi Kurati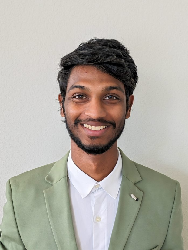 My name is Sakyarshi Kurati. I am an international student here in UHD. I am pursuing my Masters in Data Analytics(MSDA). My major is Data Analytics. My current GPA is 4.0. I have 3 more courses to complete my degree. I am planning to graduate this fall. I did my under graduation in India. My major here is Dentistry. Even though I am from a biology background I have a great passion for information technology which made me to take up this course at UHD. My goal is to become a health care data engineer to provide best healthcare to the community. During the my undergraduate studies, my GPA was 3.78. I was also the class representative then and eventually elected as the student president for the year 2018-2019. On the graduation day, I was honored as the best outgoing student by the University for my academic achievements and my leadershipskills. I volunteered the world's largest dental check up in India. I have also volunteered at IBN Sina foundation in Wilcrest drive. I have also received academic scholarships from the College of Science and Technology for last the 3 semesters. I am very happy to receive this scholarship. Special Thanks to the Scholarship committee. This scholarship will help me a lot financially and also to focus on the advancement of my career.
Javier Chavez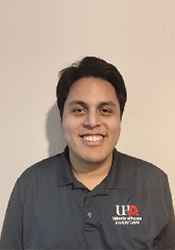 An aspiring computer scientist pursuing an undergraduate degree and employment in the programming and networking field. A strong passion for programming and design, alongside award-winning skills in traditional and digital art. Solid work ethic in individual or team environments. Part of the networking team at the university of Houston Downtown with an excellent problem solver skill. Member of the Part of the Phi Theta Kappa Honor society. Involved in several projects such as the "University of Houston-Downtown, VOIP phone replacement project". A brief description, The project was executed by removing port security from each phone, updating the description, and reapplying port security when the replacement was done. At the end, the project was successful and during all the operation there was excellent communication from all the University of Houston IT Staff.
Marcia Pereira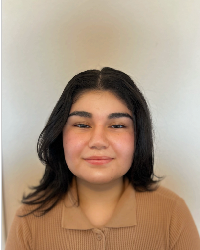 It is with great honor and gratitude that I accept this year's IT scholarship. As a dedicated computer science major with a passion for tech, I have had the privilege of contributing to the IT Project Management Office. This valuable experience has not only deepened my understanding of IT, but it has also allowed me to witness firsthand IT concepts with real-world applications. As I approach graduation in December, I hope to pursue a Master's degree in Data Analytics. This scholarship not only acknowledges my efforts but also fuels my aspirations for continuing my academic and professional growth in IT.