In Memory of...
Chaney Anderson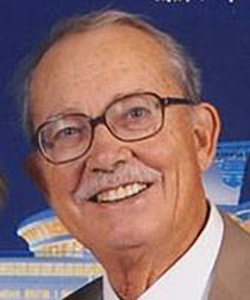 Mr. Chaney Anderson, worked at UHD from its inception in 1974 until his retirement in 2005. Chaney will best be remembered for the last 20 years of his career, when he served as UHD's VP for Administration & Finance/Chief Financial Officer, and Information Technology directly reported to him. Chaney was widely respected and admired at UHD and across UHS for his many fine personal qualities. In describing him people tended to use adjectives like honest, fair, considerate, hard-working, trustworthy and sincere; values we promote and aspire to live by in IT.
Read More
Recipients of the IT Scholarship for 2015
Jonathan Martin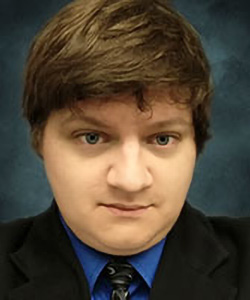 Major: Computer Science
A member of UHD's prestigious Scholars Academy, Jonathan maintains a 4.0 GPA. He began work with User Support Services in 2014. He shows a high degree of commitment to both his work responsibilities and his academics as evidenced by his outstanding GPA. His combination of academic excellence, outstanding work ethic, and exceptional attitude make him a clear choice for the 2015 IT Scholarship.
Selena Samudio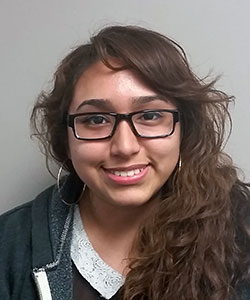 Major: Social Work
Selena received her associates degree from Loan Star College while attending Victory Early College high school in 2014, then graduated from UHD in May 2016 on her 20th birthday. While attending UHD, Selena worked in the Information Technology Academic Computer Lab, the Commerce building Comet Lab and the Information Technology front office. Selena is described as dependable, hardworking, friendly co-worker that always has a smile. Selena is currently working in the Employment Services Office at UHD.
Burgundi Lemond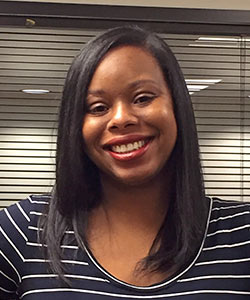 Major: MBA in Human Resources
Burgundi represents a rare combination of judgment, dependability, and an immunity to pressure that makes her a great success. She is committed and goal oriented and provides anyone who comes into contact with her a lasting impression of a person of integrity, loyalty, and professionalism. Burgundi works in the Business Office for UHD IT. She has a BBA in Business Management with a minor in HR Management. She also holds an MBA in Human Resources.