In Memory of...
Jose Luis Longoria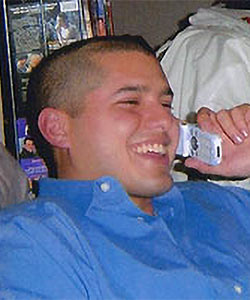 Joey lived his life by the principle "I have learned success is measured not by position in life, but by obstacles overcome on the path to success." His courageous battle with leukemia and his work was an Assistant Coach for the UTSA Men's Basketball Program afforded him many opportunities to inspire and help others.
Read More
Recipients of the IT Scholarship for 2014
Phuoc Nguyen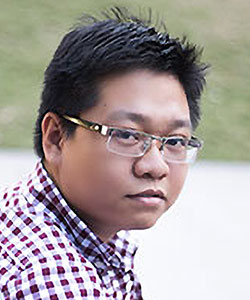 Major: Computer Science
Phuoc Nguyen (Austin) moved from Vietnam as an international student to pursue his dream of good education and career. He started UHD in fall 2011 and graduated with Bachelor in Computer Science in fall 2014. His hobbies includes photography and videography. He was a dedicated student worker at Academic Computing Lab with IT department from spring 2012 until fall 2014. After graduating from UHD, he started his own business selling Vietnamese books online (https://sachviet.us/). He also works as a Senior Desktop Technical Administrator at Zachry Industrial, Inc.
D'Angelo White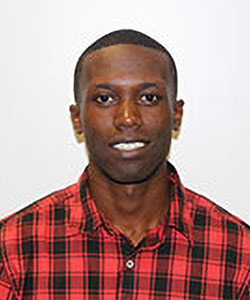 Major: Enterprise Information Systems
D'Angelo White was an IT student assistant in September 2013. During his time with the UHD Technology team he was a dedicated and diligent employee for UHD Northwest operations. He became a favorite among staff, students, and faculty for his professional demeanor and calm approach in assisting with any type of support. D'Angelo was instrumental during the Northwest expansion in helping with computers setups and providing weekend support. D'Angelo was also a reserve with the Army National Guard. After graduating with a degree in Computer Information Systems, he has moved on to obtain a position with JPMorgan as an application support analyst.
Melissa Chapa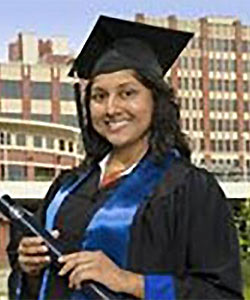 Major: Biology
Melissa has worked in several technical support roles for Information Technology. She has supported the campus as a Service Desk technician and as a student as a lab assistant She has quiet confidence that makes her well suited for IT support work. She is dedicated, hardworking and is recognized as reliable and professional.