Degree Plan - Bachelor of Arts in Mathematics and Secondary Mathematics Teacher Certification
Bachelor of Arts in Mathematics and Secondary Mathematics Teacher Certification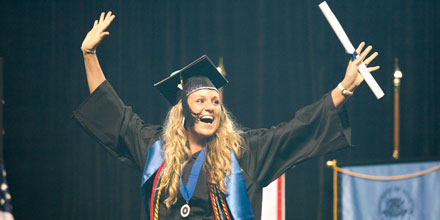 The Bachelor of Arts in Mathematics and Secondary Mathematics Teacher Certification at UHD provides students with the foundation of a liberal arts education and a broad overview of mathematics and its applications. The mathematical component of this program is designed to prepare students to develop and use analytical and problem-solving skills, to master mathematical techniques required in related fields of application, and to enter the employment market with relevant and proficient mathematical skills. This degree offers many features to enhance a student's educational experience:
an approved university minor or concentration
sustained development of writing and speaking proficiency
extended education requirements that permit more study of the natural sciences
This degree program is specifically designed for students who intend to teach high school mathematics. Therefore, enrollment in Urban Education Concentration courses is required. It will help prepare students for various graduate or professional programs including mathematics and mathematics education. The program will also prepare students for rewarding careers through smaller classes, faculty mentoring, modern labs, hands-on experience and flexible class options.
Course Information
Careers
This degree program is specifically designed for students who intend to teach grades 7-12 high school mathematics. Math concepts that teachers may cover in class are:
fractions
scientific notation
exponents
metric system in pre-algebra
algebra
geometry
statistics
calculus
Note: Public school teachers must be licensed by the state of Texas.
Teacher Certification
Scholarship Opportunities
Financial Aid
Useful Links
We aim to foster your academic, personal, and professional goals. If you have any questions or need assistance, please contact the program coordinator.
One or more documents on this site are in PDF format. In order to view and print these document(s), you will need the Adobe Acrobat Reader software. It can be downloaded from the Adobe website.