Images

Alternative Text / Tag for Images
"Alternative (Alt) Text is meant to convey the "why" of the image as it relates to the content of a document or webpage. It is read aloud to users by screen reader software, and it is indexed by search engines. It also displays on the page if the image fails to load, as in this example of a missing image." (Harvard.edu)
Add ALT Text in Microsoft Office applications:
click on the image, photo, chart, or graph.
Right click and on this menu select 'Edit Alt Text' near the bottom of this menu

In the Alt Text pane and 1 - 2 sentence describing the image or object for someone with limited or no vision
Tips for ALT Text / Tags
Keep ALT text on your images short and meaningful because it cannot be paused while using a screen reader
Only describe the image in your ALT text, do not add notes and comments or commentary
Add a period at the end of your ALT text statement to give screen readers a longer pause
Add a comma at the end of your ALT text statement if you want to give screen readers a shorter pause
Accessible Images Tips
Decorative items such as headings, footers, borders, page numbers, solid background color blocks, icons, banners should all be set to 'artifcats' in Adobe Acrobat DC and InDesign. In MS applications these should be set to 'decoration'.
For charts, graphs, infographics, do not rely on color alone to convey meaning. Include patterns as well to differentiate information
Links to More Information on ALT Text and Tags
---
Accessible and Inclusive Font Guidelines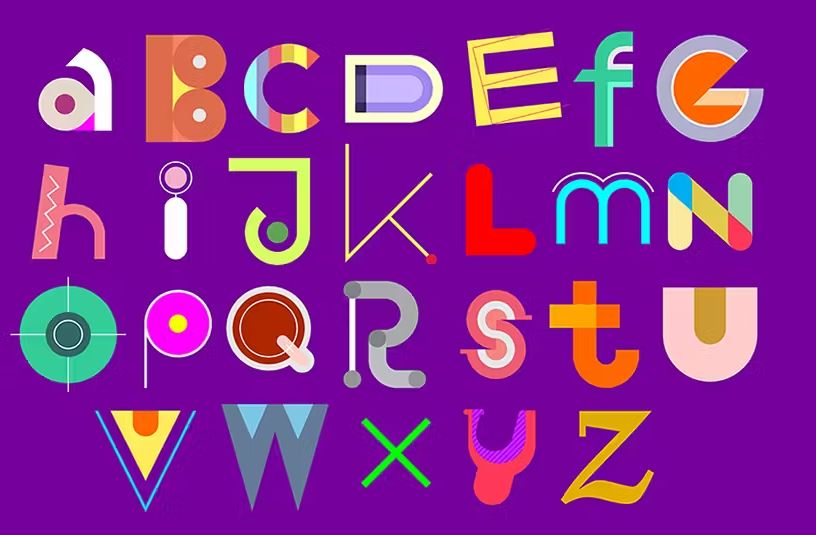 (Inclusive font information from 'Creating Inclusive Content' LinkedIn Learning Course)
If in doubt for font choice, use Verdana which is available on my Windows OS installations. For digital documents and projects, use a sans-serif font
Keep font types to a minimum of two to three styles per document or project
Avoid highly decorative, fancy, hand written, script and cursive fonts to maximize readability and accessibility/li>
Larger fonts are preferred for digital projects and for the web. 16 pixels minium
Avoid unnecessary underlining and italics for headings
Limit the use of ALL CAPS, especially for headings
Try to choose an inclusive font one that removes barriers for all audiences. Example of a bad font choice would be where you cannot differentiate between a lower case "L", and upper case "I" or the number 1. Choose a font that makes these character differences obvious
Size, spacing and color of text can significantly impact inclusivity: Increasing the line spacing or leading can help legibility, example if your text size is at 12 points, your leading should be 16 points.
Use dark or black text on a white background and white on a dark or black background
Choose a font that supports multilingual content - that is, has glyphs or characters with diacritical marks (use the

Character Map on Windows OS to find fonts with multilingual characters)
---
Accessible and Inclusive Color Guidelines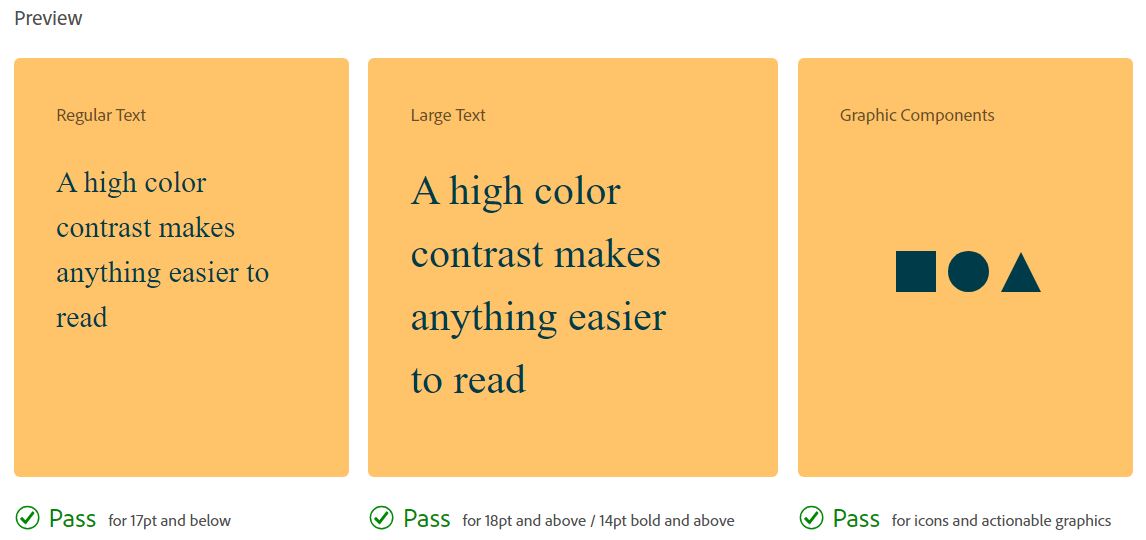 Follow the Word Wide Web Consortium (W3C) guide lines for color contract ratio for web and for print (UHD web follows WCAG 2.2)
Avoid: use of color alone to establish meaning, using complex color pallets, and selecting colors without considering vision challenges
Avoid using these color combinations: green & red, green & brown, blue & purple, green & blue, light green & yellow, blue & grey, green & grey, and green & black
Use monochromatic or bright colors
Use a color checker for contrast and color deficiency such as the Adobe Color Checker which is free to use.
---
Accessible Document and Presentation Layout / Design
When designing your PowerPoint presentation, remember to include a title for each slide. Ensure the reading order is correct for each slide, this is what assistive technologies will rely upon.
"Always avoid tables as a lay out choice for textual content. The screen reader will read cells left to right, which may not be the correct content hierarchy. Screen reader users can choose to navigate page content by level 2 and 3 headings." (Lizzie Bruce)
For M.S. PowerPoint and Word, avoid using tables as a method to layout your content. If the content needs to be compared, use a simple table. Avoid merged cells and nested cells. Tables are highly problematic for accessibility. This problem carries over into PDF versions of your documents and presentations and you will have to do extra work in Adobe Acrobat DC to make your PDF accessible.
"Simple data tables that include nested tables or that require two rows in order to explain information contained in the columns are difficult to tag for accessibility." (U of Minnesota). Read more about accessiblity and tables.
---
Accessible Graphic Design Resources
---
Inclusive Design and Content Resources